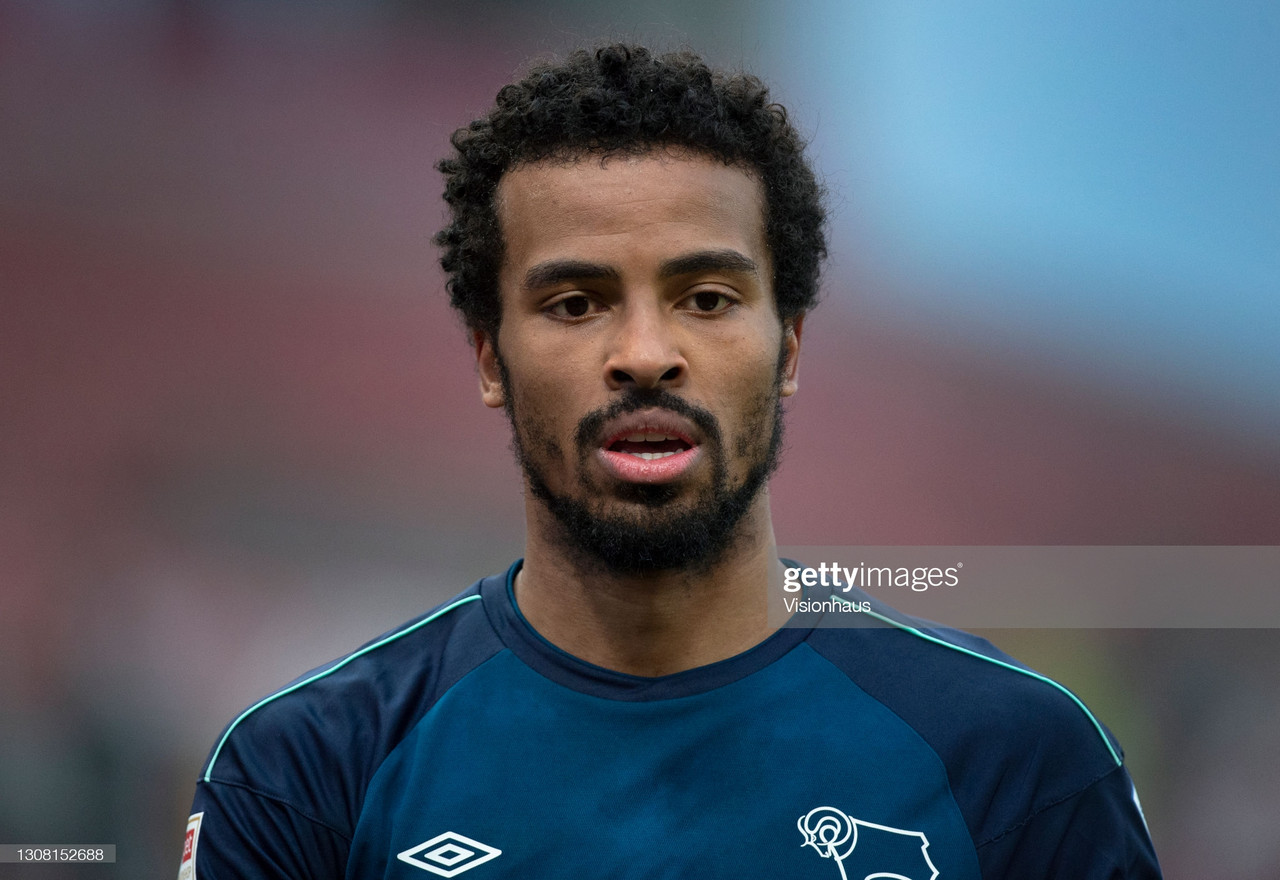 Not-so defensive defenders
Anyone who saw Derby County play in the 2020/21 Championship season will know that their full backs were some of their brightest sparks all season. In fact, right back Nathan Byrne created the third most chances in the division, creating 63 chances in 41 games.
Between them, Byrne and youngster Lee Buchanan accumulated seven assists, meaning they directly contributed to 21% of Derby's goals all season. This season, it would not be too much of a surprise to see that percentage increase.
Last season, Derby's full backs were very restricted in their role. A lack of confidence in keeping possession high up the pitch made both full backs reluctant to pass forwards. However, against Manchester United that seems to have changed.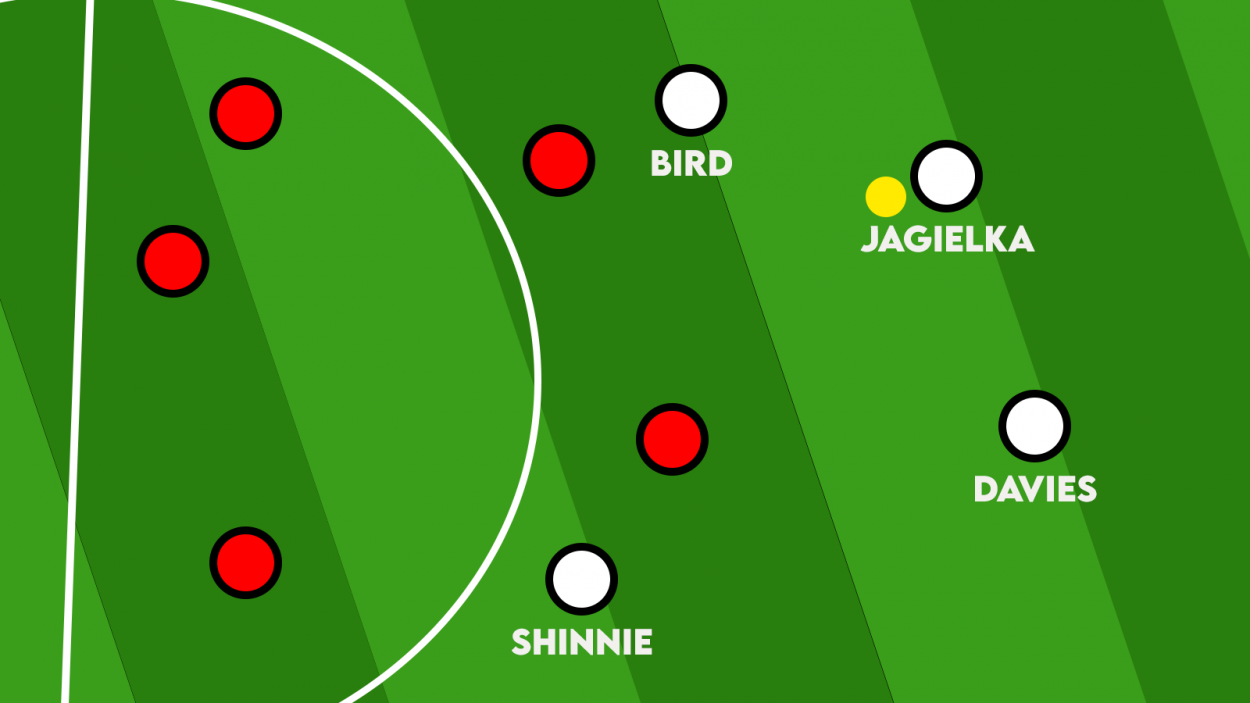 As shown in the image above, when playing out from the back both full backs are sat high up the pitch. The defensive midfielder, in this case Max Bird, fills the space either to the side of or between the centre halves, forming a temporary back three.
Due to this, opposition players will have to leave space in the centre of the pitch to either pressurise the man on the ball, or to mark the full backs who are high and wide. Depending on how the opposition decide to combat this, there will either be space for the attacking midfielder to recieve the ball in the centre of the pitch and turn, or space out wide for a lobbed ball to the full backs.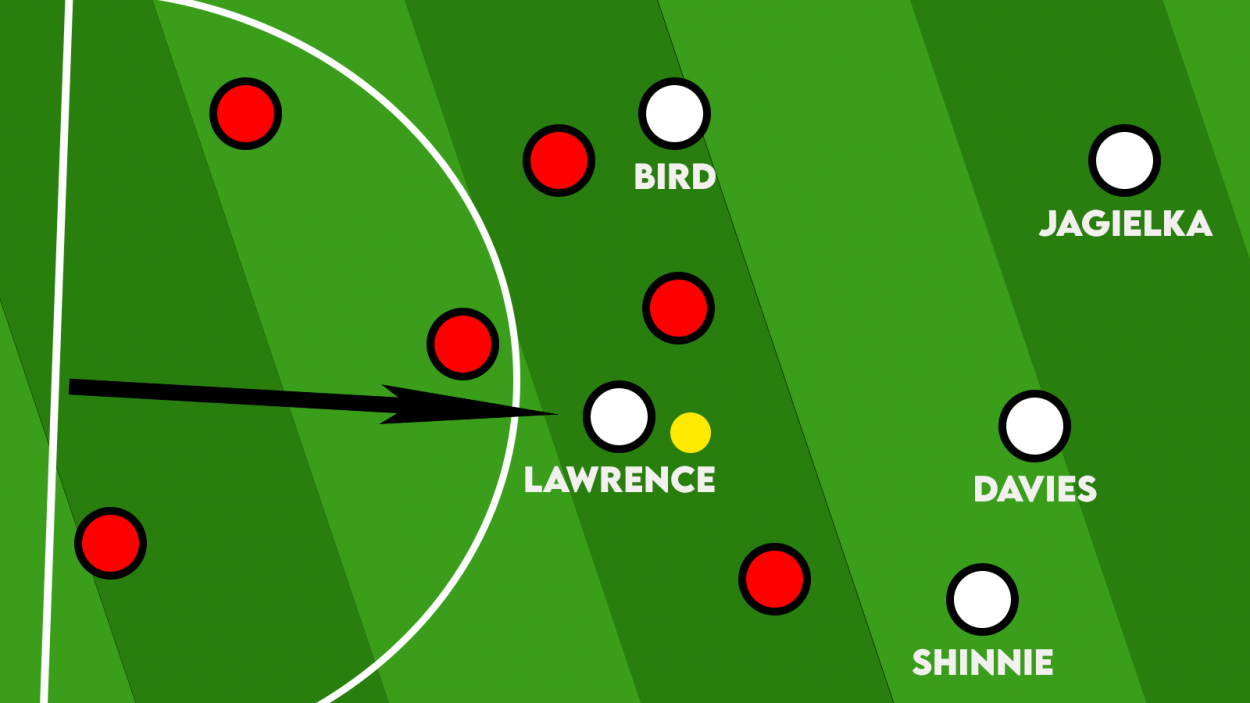 In this example, Tom Lawrence drops into the vacated space in the centre to receive the ball. This space was created due to the full backs pushing high and wide. A few smart passes later and the system was gratified, creating a chance for Sone Aluko.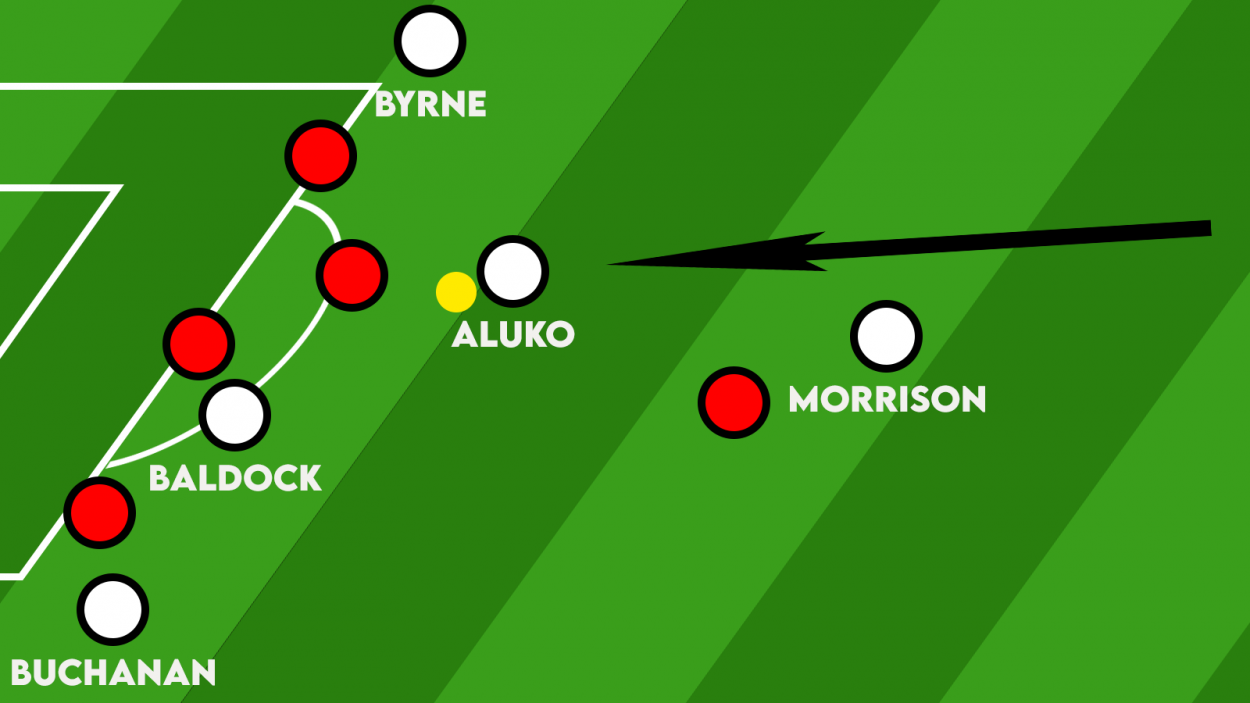 After passing play between Lawrence, Curtis Davies and Ravel Morrison, this chance was created. Byrne and Buchanan with their higher and wider starting positions are now in prime attacking areas, stretching the back four as Derby overload in the forward positions.
This slight tactical change could alter Derby's attacking fortunes, with much more space available for the full backs, as well as more space centrally for the wide players if they were to cut in. Creating four versus four's in the final third rather than two versus four's is a much more positive way of playing for Derby, and this system has huge amounts of potential.
Potential personnel problems
As was reported by Derbyshire Live, there is interest in both Lee Buchanan and Nathan Byrne from clubs in England and Scotland. Losing either would be a huge blow, as aside from Kornell McDonald, nobody else in the squad would be a good fit for either full back role in this system.
Craig Forsyth and Andre Wisdom are good options, but with the lack of movement or pace to really buy into this system, with Wisdom also not guaranteed a contract at this time. Festy Ebosele seems to be preferred as a winger rather than a full back, featuring as a winger in all his first team appearances so far, whilst youngster Dylan Williams lacks the experience to fill in as a starter, despite his obvious talent.
However, in Derby's current situation it is unlikely that any players will be sold unless a very lucrative offer comes in, so with any luck we will be enjoying this system long into the 21/22 season.
What are your thoughts on Derby's new style of play? Let us know!