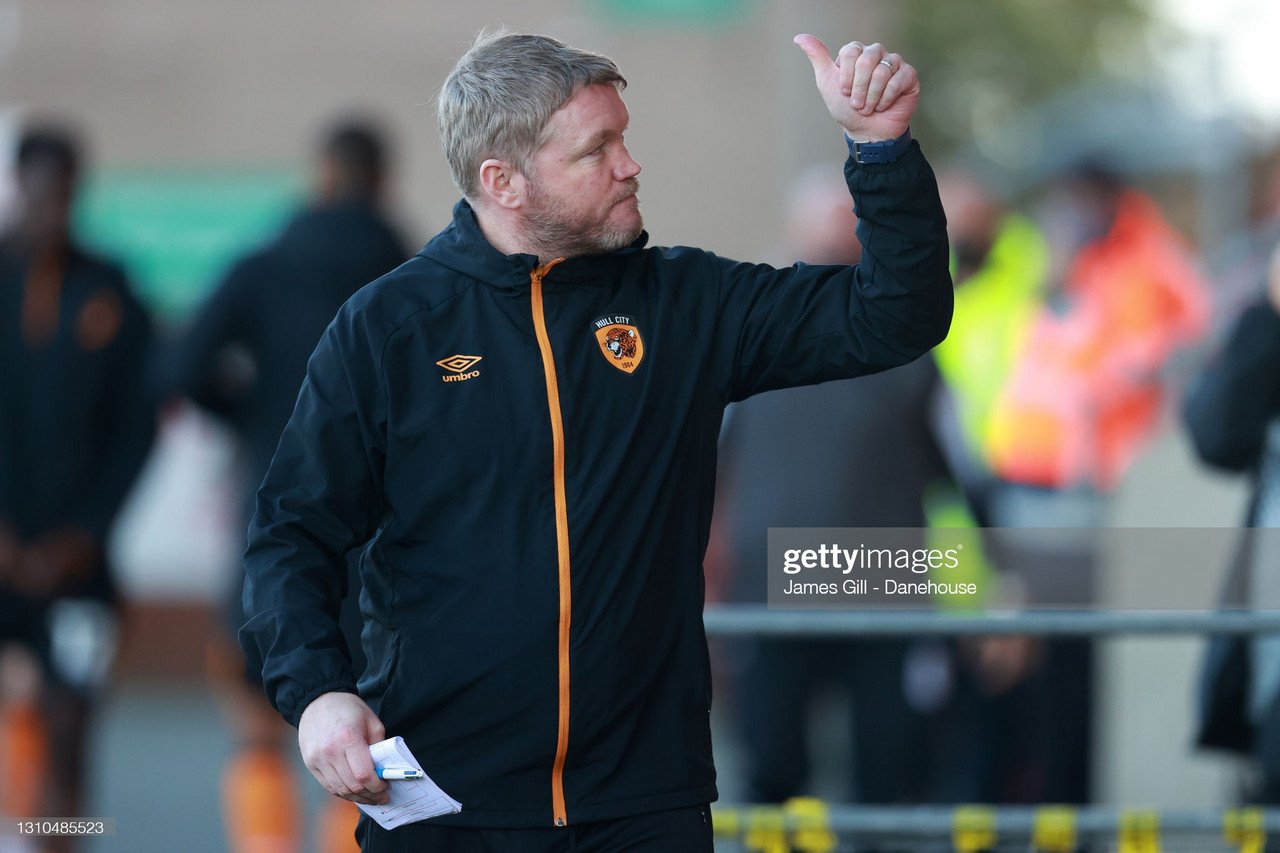 Anyone associated with Hull City know that the collapse of the 2019/29 season is something that sticks in many fan's minds, despite the title winning campaign during last season. Senior Editor Luke Flanagan argues that some Hull City fans are too trigger happy and need to relax with the season only three games old.
Not only was George Moncur missing for the Tigers against Derby County - a harsh red card in the defeat to Queen's Park Rangers confirmed that - but George Honeyman, Mallik Wilks and Ryan Longman were all missing for City when Wayne Rooney's men visited the MKM Stadium this week.
Moncur has been key to City's play so far, and although the Tigers lost 0-3 to the Hoops last weekend, it wasn't a performance that sent warning signs to fans. Wilks didn't play much of pre-season and then fell to an injury before the QPR game, which was a massive blow to the way City play. Many of the goals that Grant McCann's men scored last season had Wilks involved in some way, and to have one of the most creative attacking players out would be a blow to any team.
George Honeyman too is a massive miss. One of the only players to come out of the 2019/20 season with his head held high, he won accolades last year for his performances and then fell to injury - keeping him out until September at the earliest, again a massive blow to the Tigers.
Once Wilks and Honeyman in particular are back firing, Hull City will be a team that are dangerous going forward.
The season is still young
Three games have been played so far.
Three.
Optimism was high after the Preston North End game that City won 1-4 away from home, but that seems to have disappeared over the past two fixtures with alarming force.
The Tigers were unlucky against QPR, and admittedly played poorly against Derby County. However, could any Tigers fan realistically say they didn't think this season would be tough?
The McCann boo boys seem to be out in force too, having been absent from the limelight since the defeat to Ipswich Town back in February 2021. Those nay-sayers then had to eat humble pie as City didn't lose for the best part of 14 games at the end of the League One season, clinching the title in superb fashion.
Two defeats later, should all that be forgotten? In my eyes, no. They are still our champions, and in need of our support now more than ever before.
Youth should be given a chance
Will Jarvis made his League debut for the Tigers against Derby and it shows how strong the youth system is at Bishop Burton that he is only one of several who could do a job for the first team currently.
Suspensions and injuries have City stretched, but let's remember back a few years ago when a certain Manchester United under Louis Van Gaal gave the unknown Marcus Rashford his debut in the Europa League. He scored two on his debut and then followed this up with two goals against Arsenal in a quite remarkable rise that sees him now as one of England's top talents.
That's not to say any of our youth players are the next Marcus Rashford - but one thing is for sure - they are a set of supremely talented youngsters.
Jarvis has already made his debut, but we still have Olly Green waiting for his chance after impressing against Mansfield Town and Manchester United U23s. He's combative, forward driving and certainly one who is ready to fight for a place in a Championship team.
Harry Lovick and McCauley Snelgrove are just two other names to add to Jarvis and Green who could force their way into McCann's plans.
Lovick is a midfield powerhouse who - after being rattled by QPR U23 in midweek - took the bull by the horns and made things happen in the second half. He bullied, fought and scrapped his way into getting his team back from 0-3 down to being 3-3 with only eight minutes remaining in midweek.
Snelgrove is another option at McCann's disposal. Not only does he have graft as desire, the young man can finish. As proven at QPR away this week, he needs a half chance to stick the ball in the net. With the first team misfiring at present, could the answer lie in one of the many promising youth players that are pushing for a first team start?