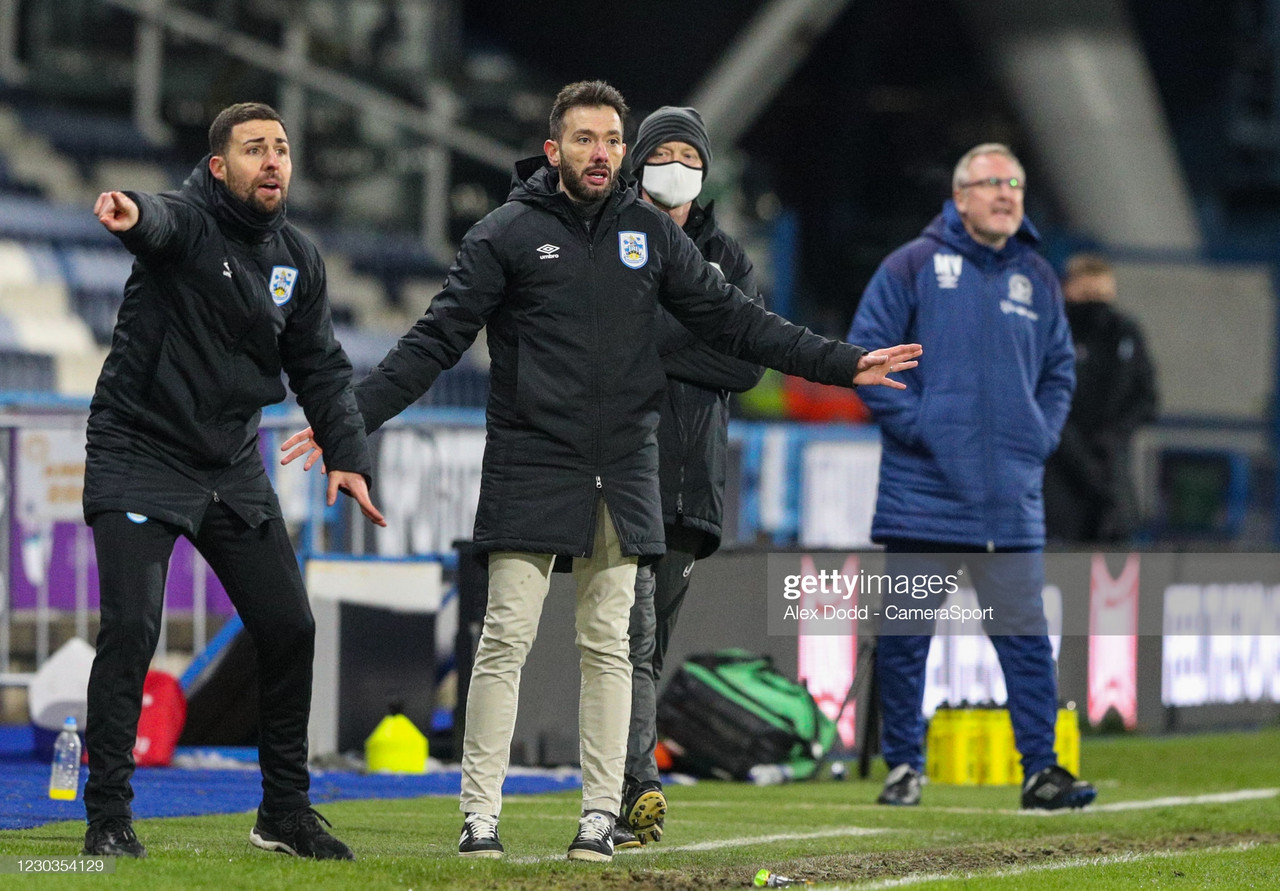 The Terriers host Blackburn Rovers on Tuesday night in a game which is vital for both teams at the same end of the Sky Bet Championship. Tony Mowbray's side are secured early on in the play-offs and will be looking to build on their 5-1 win at Ewood Park on the weekend against Cardiff City, whilst Huddersfield Town have lost their last two league games against Nottingham Forest and Swansea City. Town manager Carlos Corberan spoke to the media ahead of the tie under the lights.
Corberan gave an update on team news
"The fact that Rolando was not in the team was my decision in the previous game", he said.
"I selected another player to play because I was understanding the position was more important. But like I said before, Rolando Aarons is available to be with the squad. Danny Ward was another decision to play with Campbell instead of him, knowing I have two strikers is a good option. The right decisions you never know, if you analyse the game you can be understanding that maybe it didn't work."
"Hogg and O'Brien will be assisted by the doctors. I hope both can play."
Previous result was disappointing from a tactical point of view

When asked about his sides most recent defeat, the Terriers boss said:
"I think in the first half we didn't compete in the game. It was clear playing out didn't work and for me we were creating chances up top more than the attacks of Swansea. They are a team that dominate with the possession of the ball. In the first half they didn't dominate as I expected, arriving and creating chances."
"The goal was the first clear chance they had in the game, this was because we didn't solve a situation in the line, something we have worked on. I am full of confidence we can solve the same situation better second time around."