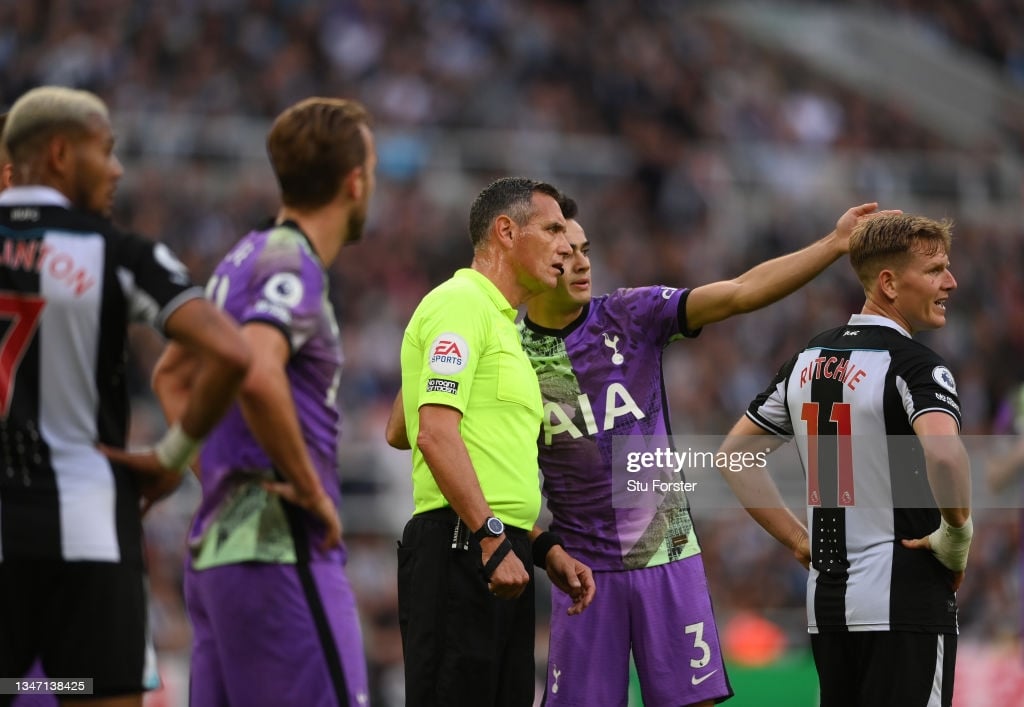 Sometimes unfortunate things need to happen in order for people to realize football is just a game, and there are way bigger situations in life than a game between two Premier League clubs.
This was the case during Tottenham's fixture against Newcastle United, when the game was suspended for over 20 minutes in the first half due to a medical emergency in the crowd.
Actions
A Newcastle United fan suffered a cardiac arrest in the middle the game, and Spurs left-back Sergio Reguilón alerted the referee to a medical emergency in the crowd.
Not only did Reguilón sprinted over to the referee to let him know about the situation, but the Spurs centre-back Eric Dier also ran to the dugout and told the medical staff to bring out a defibrillator for the fan in the stands.
Football is not the most important. Get well soon 💪🙏 pic.twitter.com/Ltwvxy7wrU

— Sergio Reguilón (@sergio_regui) October 17, 2021
The fan, who was reportedly in stable condition after a being taken out of the stadium, received a lot of support from all over the world. After the game, Newcastle United issued an official statement revealing the status of the fan.
#NUFC can confirm that a supporter who required emergency medical treatment during today's game at St. James' Park is stable and responsive in hospital. 🙏

— Newcastle United FC (@NUFC) October 17, 2021
Comments
During the post-game press conference, Reguilón talked through what happened on the pitch when he made the referee aware of the incident in the stands.
"The fans said: 'Stop, stop!'… I saw the fan lying down, and one man [giving him CPR], I was very nervous. I went to the referee and said we cannot play, stop the match"
Everything is okay now, that's more important."
🗣 "I saw the fan lying down, and one man [giving him CPR], I was very nervous, I went to the referee and said we cannot play, stop the match."

Sergio Reguilón reveals the moment he alerted the referee about the medical emergency in the stands pic.twitter.com/UNxjaaUg6I

— Football Daily (@footballdaily) October 17, 2021