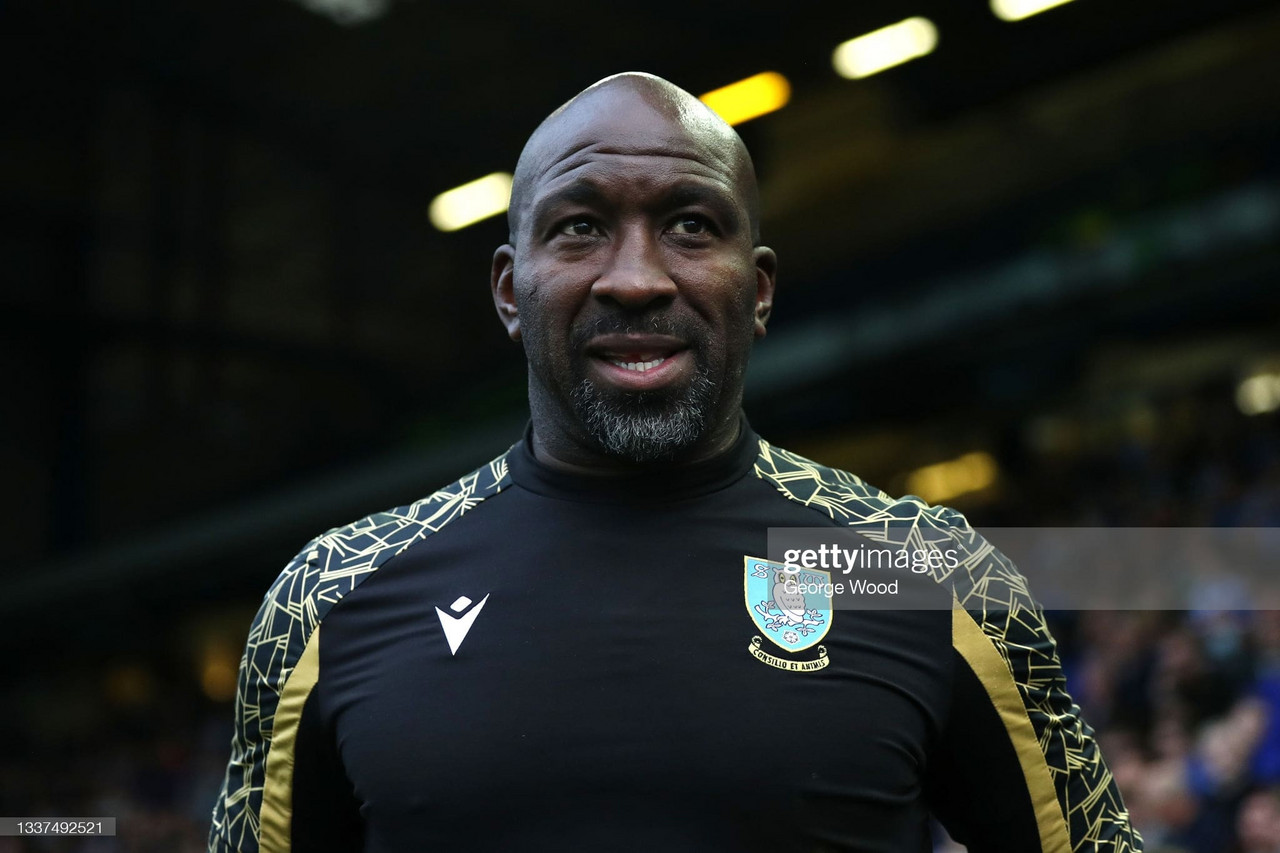 Manager Darren Moore admitted that he is currently experiencing the worst injury crisis during his "30 years in the game" after a makeshift Sheffield Wednesday were comfortably beaten 3-0 by Plymouth Argyle in the FA Cup First Round Replay.
The Owls were forced to play forward Callum Paterson as a right-sided centre-half after Marvin Johnson picked up a hamstring injury on Sunday before Wednesday lost midfielder Dennis Adeniran, who was being deployed as a right wing-back, 28 minutes into the tie with the same injury.
Wednesday currently have several first-team starters out on the sidelines, with Lee Gregory, Sam Hutchinson, Dominic Iorfa, Lewis Gibson, and Jack Hunt all unavailable, and with Josh Windass only just returning to training after picking up an injury in pre-season.
On the injury crisis, Moore stated: "We will look at it because there has been a lot of soft tissue injuries that we will have to look at in terms of the squad and with what is going on.
"This is an injury crisis that I haven't been involved with at all in my 30 years in the game and it is a concern and it is something we need to look into because we can't let a repeat keep happening – it was a bridge too far in terms of the players available at our disposal tonight.
"The bigger concern for me when trying to get one or two back, is keeping them fit and that has got to be the procedure because the games are coming thick and fast and every third or fourth day we're playing, so we have to keep this group of players together on the pitch.
"[Gregory is] touch and go for Saturday; I would probably say no for Saturday.
"He's [Adeniran] just come off with his hamstring, so he will be out; Marvin will also be out with his hamstring.
"We will have a look [at Josh Windass]. I won't give any definite answers, but I will have a look and see how he is and just go from there.
"Jack Hunt has a broken bone in his hand, so we will see where he is at. We were seeing if it was something that needs to be pinned or something that just needs a splint in it, so we're hoping it'll be the splint because that would mean he is available to play with the team, but if it is a pin then he'll be out for weeks."
Injuries caused an imbalance
It was a makeshift line-up on Tuesday night, with Moore only being able to use one recognised centre-half in the starting 11 and only six substitutions were named from a possible nine.
The 47-year-old explained that due to injuries, and with Liam Waldock and Ciaran Brennan cup-tied, he felt his side were imbalanced across the pitch.
He continued: "The balance of the team was just all over tonight, and it wasn't right in terms of that we lost a couple of players through injury; we tried to continue in the same format, but it just wasn't there tonight.
"I think coming down to the league leaders was just a game too far; when they did get the chances, they were clinical and finished them off.
"Losing Marvin just knocked the balance out of the team and we tried to still go with it and we dropped Pato [Callum Paterson] in there to try and get some solidity.
"But was far too easy for them to cut through which tells you that the balance just wasn't right."
Poor errors leading to goals
Another negative was in the manner of how Wednesday conceded their three goals on the night.
Jaden Brown ran down a dark corridor before giving the ball away too easily which allowed Argyle to counter and open the scoring. Ryan Hardie then added a second after Barry Bannan cheaply lost possession on the edge, and Joe Wildsmith misjudged a ball forward which almost led to him carrying the ball out of the area, and saw him drop it in a panic before Jordon Garrick finished for his brace and Argyle's third.
"That is the most disappointing thing," he said. "We have lost the game tonight three-nil and there have been three errors that were clear to see tonight, so that was disappointing.
"But also, at the same time, the balance didn't seem right tonight, so even though the three goals were all from mistakes, it was disappointing.
"It certainly wasn't good enough tonight and I said to the players that it wasn't good enough because to lose the game with the mistakes and the way we lost it was even more frustrating.
"We have got to move on because the same group of players – unless we get one or two back from the injury table in the next 48 hours – need to re-group, and I have got to turn it around for a must-win match on Saturday."