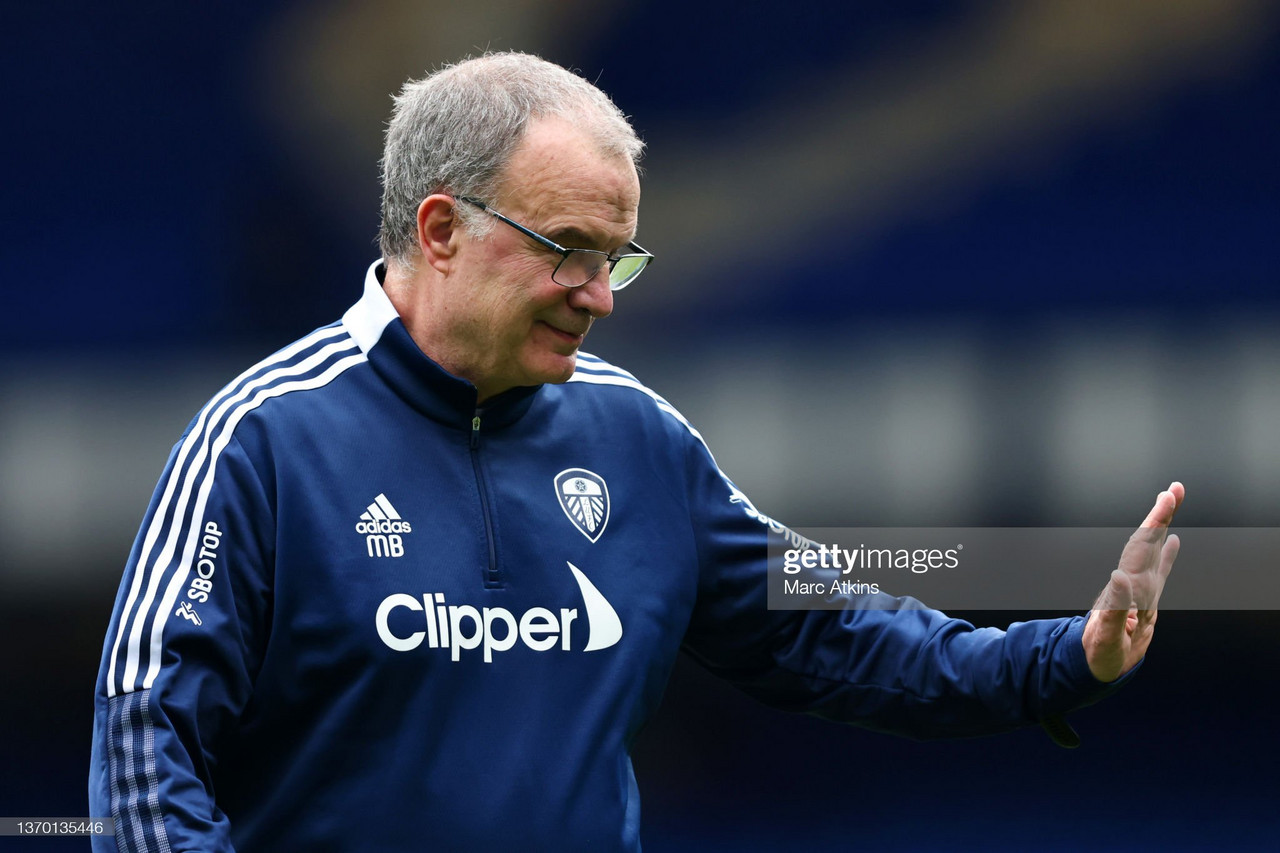 Leeds United manager spoke to the press as the Whites are set to entertain Manchester United at Elland Road.
Leeds are coming off of a 3-0 defeat to Everton in their last Premier League match six days ago to sit 17th in the table.
The Whites boss gave an update on the squad, the role the support of the fans play and his thoughts on the recent criticism of Tyler Roberts by the supporters.
On the support the fans will give
Bielsa was asked what he feels the level of support will be given the recent struggles of the club.
"It's not what I would like, but it's what the fans give always. They always support the team unconditionally. It's difficult to imagine a support bigger or better than the one we have already received.
"The presence of a classic opponent increases the enthusiasm, it's going to be precious to witness it. We think more about what we can give to the public than what we receive of them."
An update to the squad
The Whites boss delivered his team news as to who is available for the visit of their archrivals and who may miss out.
"Kalvin (Phillips) and (Liam) Cooper continue their normal processes. The objective is they get to March available. (Stuart) Dallas is recovering. He hasn't been discarded from Sunday's game.
"(Leo) Hjelde has an injury in his knee. If the process in the next three weeks is effective, he will be available in that term. It could happen he may not recover in those 20 days, which would result in surgery."
On the criticism of Tyler Roberts
Bielsa responded to the fans recent opinions on the performance of Roberts and gave a surprising opinion.
"I see the same things the fans do. What they ask of him is always justified. They are based on evaluating a player that plays and giving him a qualification.
"I am always subject to external evaluation and have auto-criticism. It's not deficient and is always necessary. I take on more responsibility than I did before."