Liverpool's 2-1 victory over Crystal Palace at Selhurst Park showed the team's battling mentality according to Dejan Lovren, as Jürgen Klopp's team came from behind to win with 10 men in the Barclays Premier League.
After an uneventful first-half, Joe Ledley broke the deadlock minutes after the break before James Milner's second yellow card for a late tackle made the Reds' task even harder down in south London.
However, Roberto Firmino's equaliser helped inspire a late comeback as substitute Christian Benteke came on to win a penalty, which he subsequently placed past goalkeeper Alex McCarthy for a dramatic stoppage-time winner.
Lovren pleased with "deserved" victory
Speaking to the Sky Sports cameras shortly after full-time, centre-back Lovren hailed what he believed to be "an incredible performance" from the entire team, saying they rallied "especially after the red card."
The Croatian international, who was named Man of the Match for his contributions, insisted that they "stepped up" and showed both their "skills and character" for what he claims was "a deserved win."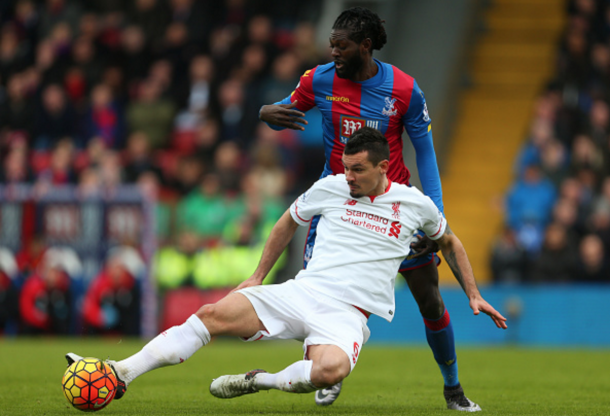 Lovren added that after last Wednesday's win over Manchester City, taking maximum points against Alan Pardew's men will act as "another lift for every one" in the team, ahead of what he says is "a tough game again" on Thursday, when they face old rivals Manchester United in the Europa League.
The 26-year-old vowed that it's "a good thing" for the team's "confidence" and for "all of the supporters" but declared that they "need to continue like that" for the remainder of the campaign.
Benteke feels that penalty was the right decision
Teammate Benteke felt that Andre Marriner's decision to give the Reds their late spot-kick was the right decision, adding: "I think he touched me, otherwise I wouldn't have gone down."
He suggested that the referee "knows better" than everyone else and "took the right decision" to award the penalty.
Asked about his testing time on the bench, having fallen down the pecking order in recent weeks, the Belgian acknowledged it as "part of football" and said that "you have to be ready when the manager needs you."
"I tried to do my best today," Benteke continued, calling himself and the team "happy" because of the win - which lifts them five points away from fourth with an extra game in hand.