Liverpool manager Jürgen Klopp has eased fears of a break up in relationship between himself and Christian Benteke, after the Belgian spoke out about his lack of game time whilst on international duty.
Speaking to Belgian media whilst briefly with the national team, Benteke bemoaned his playing time, saying that he finds being constantly benched "hard to understand".
Citing the fact that, despite not playing often since Klopp's arrival, he was still second top score despite Roberto Firmino as a reason for his confusion, the striker that that he feels his new manager 'ignores' him.
Benteke ruled out for a month
Although he found opportunities to come by tough anyway, it's now going to take even longer for Benteke to add to his goalscoring tally, with reports suggesting that he's set to be out for a month with knee ligament damage.
That could see the striker ruled out for up to six league games, against the likes of Tottenham Hotspur, Everton and Stoke City, plus the two legged Europa League tie against Borussia Dortmund.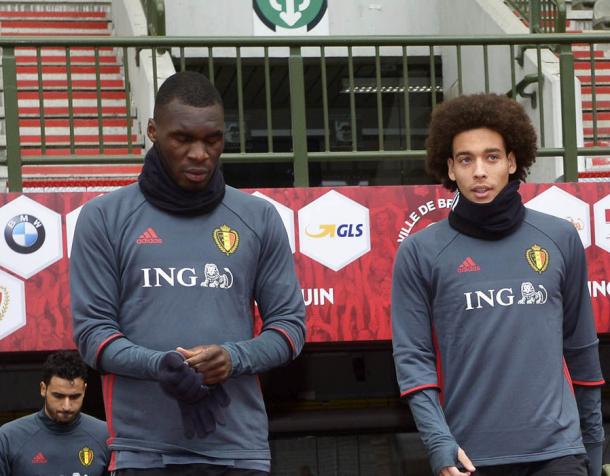 Klopp relaxed about the matter
It was this news, that Klopp preferred to focus on, when speaking ahead of Saturday's game against Mauricio Pochettino's Tottenham.
Asked about Benteke's comments, the German admitted that "maybe I should have spoken to him", before adding that his newfound injury is "much more important",
Explaining that he has "no problem with players who aren't satisfied when they don't play", Klopp commented that he actually hadn't read what Benteke had said, only that "a few guys had told me about it".
"It's up to the player to change the situation," added Klopp - before quipping that it would be strange for Benteke to go away with Belgium, and say that he was happy at Liverpool despite playing very few minutes recently.
The striker, a £32million signing last summer, will now be hoping to get over his injury, and change the situation before the summer transfer window comes around.