Liverpool's Mamadou Sakho will finally learn whether he faces further punishment for failing a UEFA drugs test within the next couple of weeks.
The centre-back is the subject of a disciplinary hearing from European football's governing body, who have scheduled the date for early July as Sakho waits to hear his fate.
News broke that the France international was banned for a provisional 30 days in April, just hours before the Reds' Premier League clash with Newcastle United, as he tested positive for an illegal substance after the Europa League last-16 second-leg draw with Manchester United at Old Trafford.
But the initial ban elapsed last month and Sakho has yet to hear from UEFA whether he faces a further suspension, with his defence having reportedly suggested that the substance - found in a supplement which the defender took to prevent substantial weight gain - should not even be on the prohibited list.
That lead to UEFA announcing an investigation from their own disciplinary body to look at whether the substance should indeed be banned, with the player forced to wait to see whether he will be able to play at the start of the 2016-17 Premier League season.
Reds defender still facing potential lengthy suspension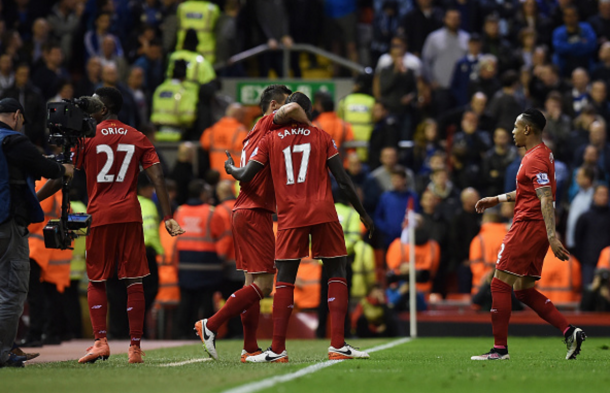 The results are expected to belatedly come within the next fortnight, allowing Liverpool to determine whether they need to look into the transfer market for an extra centre half and even - if the ban is significant - decide on Sakho's future at the club.
The 26-year-old missed the final eight games of the season last year, including the Europa League final defeat to Sevilla, before also being left out of the France squad for Euro 2016 despite the expiry of his suspension.
No exact date has yet been set but Liverpool anticipate it to be in the early weeks of July, which would only allow them a few weeks to look for a new defender before the start of pre-season, with training beginning on July 2 and their first friendly on July 8.
Kolo Toure's release, and the likely departure of Martin Skrtel to Turkey after the Euros, means Klopp could be with just three first-team centre-backs - with one of those summer signing Joel Matip and the other Joe Gomez, who hasn't played since last October because of an anterior cruciate ligament injury.
That means that if Sakho is suspended after his hearing, Klopp could look to find a temporary - or permanent - option in addition to Matip, Gomez and Dejan Lovren.