Watford captain Troy Deeney has committed his future to the Hornets after signing a new five-year contract at Vicarage Road.
Premier League champions Leicester City had a £25 million bid knocked back for the forward, and with that, Watford offered their star player a new deal.
It is believed that officials at the club were always confident that he would stay with the Hornets, but now it is confirmed that his future is with the club.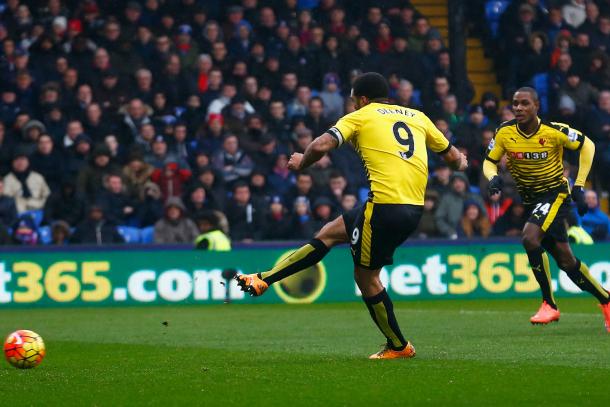 Deeney wanted to be part of club's future
Deeney, who spoke to the club's website shortly after signing the contract, said that the club "really means business" and he wants to be part of the future at Vicarage Road.
He said that he had listened carefully to everything that Watford had to say to him during negotiations, and after talking things through in a "sensible way", they have managed to keep their skipper.
"When you're right in the middle of something, maybe you take it for granted how quickly things move forward," he said. "I don't think I've done that."
However, by "talking it over" it is clear to Deeney that the Hornets will never be settling for second-best, and that is how the forward wants to feel about his career.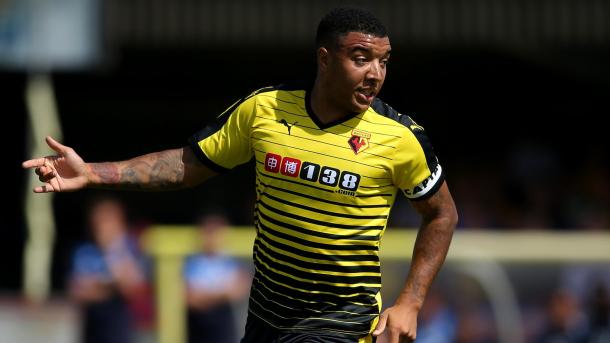 Crucial to keep skipper at Watford
The forward took to social media to announce the contract extension, saying that he is "pleased" to have signed a new deal, while also thanking everyone at the club for the "continued support".
Watford chief executive Scott Duxbury also spoke to the Hornets' website, and he said that it was important that the discussions to keep their skipper happened.
He went on to talk about how views were shared between himself, Deeney and the players' agent, but to keep the forward at Watford was an important step to take ahead of the new season.
Duxbury said: "I have total respect for the time and diligence that Troy has shown in coming to the conclusion he has."