Gonzalo Higuain and Miralem Pjanic with a bold statement
On their first start together with the Italian champions, the newly-acquisited duo Gonzalo Higuain and Miralem Pjanic, took only 27 minutes to prove that they can take Juventus to another level. While the Bosnian scored his first goal for the Vecchia Signora, the Argentinian has now scored three goals in three appearances, with all goals registered at the Juventus Stadium.
Massimiliano Allegri gets furious when he is told that his squad is perfect and maybe 'too much' for the rest of the concorrents in the Serie A. A perfect squad may be an exaggerated statement, but Juventus are not that far. Here's why.
Two shots on target and two goals, without mentioning how difficult and spectacular the second goal was. Higuain presents himself in that way to Juventus' fans on his first start, after starting the first couple of matches on the bench. Also, the team looks like they have rebranded themselves as a more offensive squad. In their match against Sassuolo, they registered 10 shots on goal and 22 crosses.
Last season, Juventus learned to win without Andrea Pirlo. Unlike this year, they have Pjanic as a replacement. He may not be the Italian's direct replacement, but is still in the same category, that of 'illuminous feet.' Pjanic is able to orchestrate any of Juventus' manouveres as he possesses a huge game vision combined with a great sense of timing when to deliver the killer ball. And we have not seen him take any set pieces yet, so brace yourselves for that.
Milan showing signs of last season...and it's not a good thing
The 3-2 victory over Torino on their opening game, looks already like a nostalgic memory for Milan. Despite conceding four goals and losing to Napoli, prior to the international break, Milan did not look dismantled, yet, in their second home match against Udinese, they looked completely different and showed signs of last season. A team with no real gameplay, relies on improvisations of few individuals and hoping not to concede any goal until the final whistle.
It was Milan who took the initiative in the early stages of the match, with their best occasion coming from Jose Sosa, the new man who arrived from Besiktas, who had hit the woodwork with a sensational volley. But as time went by, Milan started to disappear slowly from the encounter, with Udinese prevailing in the final minutes of the match through Stipe Perica.
Vincenzo Montella has a huge work to do, if he wants to blueprint his idea of football in this team. Despite the disappointing loss, there have been positive takeaways from the match, especially on an individual level, as Suso continues to prove to be a very talented player, on whom Milan can rely, especially when they acknowledge his talent and importance. Besides the Spaniard, Giacomo Bonaventura is another key player for Montella, but 'Jack' needs to keep his nerves calm, especially when things are going wrong.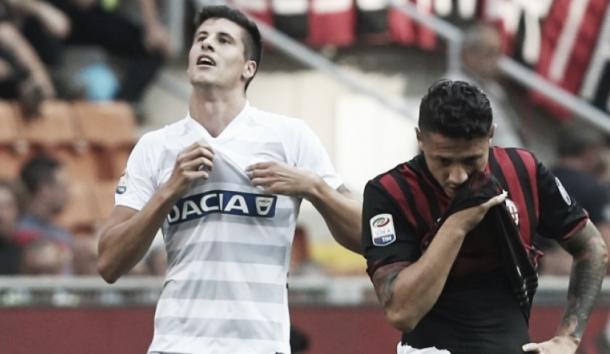 Balde Keita 'forgiven' by Lazio
Lazio had to satisfy themselves with a sole point against Chievo Verona, but they have restored Balde Keita in their ranks, following some disputes between him and the coach. Chievo forged ahead through Alessandro Gamberini, but the Senegalese player entered the field and in three minutes, he served the assist to Stefan De Vrij, for Lazio to level matters.
''Warm up as best as you can'', Simone Inzaghi kept telling Keita before putting him on the green surface, as Lazio were lacking that spark which would serve as an inspiration in order to take something from this match.
After the goal, everyone went to celebrate with the Senegalese international, underlining that despite the issues that were overshadowing Inzaghi's work at Lazio, the team remained united and were ready to welcome Keita, whenever he would return. Also, they acknowledge how important he is for the team's dynamics and it will be interesting to see how he will cope with Felipe Anderson and Ciro Immobile, in a new-looking trio.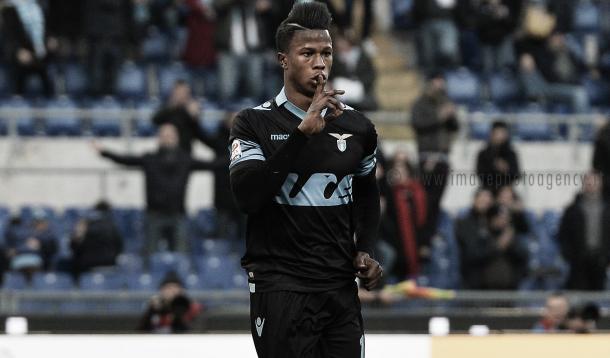 Joe Hart broke Torino's hearts on his debut
Not the most auspicious of starts for England's goalkeeper, as Joe Hart's mistake on his debut, cost Torino the three points, leaving Bergamo with nothing in hand.
Hart had started the encounter very well, guiding his defenders and also parrying a couple of efforts, which could have easily put Atalanta ahead. Yet, after Iago Falque had broke the deadlock for the Granata, Hart failed to clear the ball away from a corner and punched the ball towards Andrea Masiello, who prompty put the ball into empty net.
However, Sinisa Mihajlovic defended the former Manchester City man, by underlining his importance in this team and also his determination to get things right. In the meantime, Sam Allardyce will be hoping that this is just a bump in the road for Hart in Italy.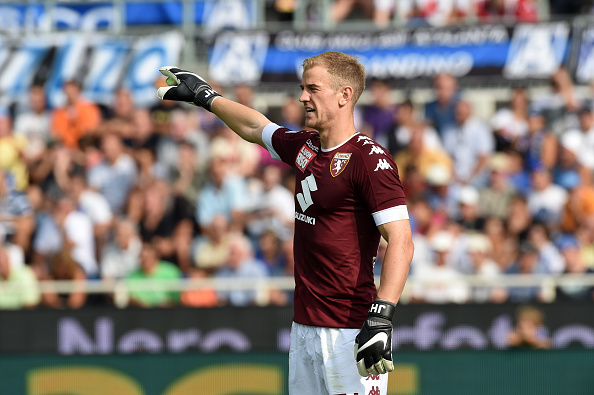 The curious case of Francesco Totti
Brad Pitt was amazing in the Curious Case of Benjamin Button, but Francesco Totti would have taken that role to another level. At 40 years old, he is still illuminating the Stadio Olimpico and yesterday's match against Sampdoria, was just another magical evening for Totti.
In a rain-hit Rome, Sampdoria were leading 1-2 at the Olimpico, before the referee decided to suspend the match due to heavy rains. The match was restarted after almost 45 minutes, with Totti on the field and he did not take long to leave his mark, as he whipped in a delightful cross for Edin Dzeko, with the latter levelling terms for the Giallorossi.
Both players were again protagonists in the dying minutes of the match, as Dzeko managed to deceive the referee with a controversial foul, earning a penalty for Roma. Totti admitted that he was afraid at taking that responsibility, but as he did back in 2006, when he scored a dramatic penalty for Italy against Australia, he did that once again, 10 years later, giving Roma the three points and put them back on track after their disappointing 2-2 draw at Cagliari two weeks ago.