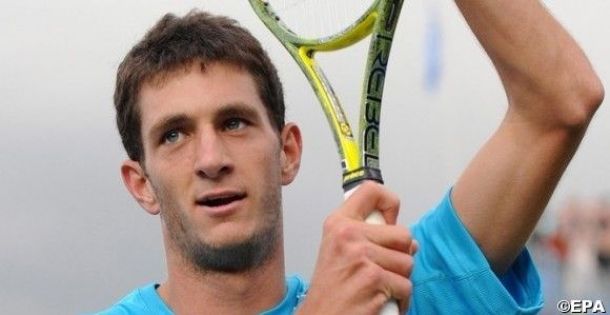 James Ward has made the main draw in Shanghai after a super qualifying run. He today took on Viktor Troicki and although higher ranked (just, because Troicki had the time out) this was going to be a tough match for James. British fans had two hopes for this match, the first that James would come through this, and the second that if he did, he would not then face British number 1 Andy Murray in the first round.
In the first set everything was going on serve, then James got the vital break needed. He managed to hold off break points in his subsequent service games and landed the first set 6-4. This was an excellent start from the British number 2, could he keep this up.
In the second set, James broke in the first game, and was soon 3-0 up. Troicki managed to hold his serve and the score was sitting at 4-1. This was going to be a vital game for James, hold his serve and force Troicki to serve to stay in the match. He managed this with ease, he was one game away from the main draw.
Troicki very nearly held his serve which would have meant James having to serve it out, but finally after a few dueces James had yet another match point. This one he took to essentially thrash Troicki 6-4, 6-1 and land a spot in the main draw. James only lost 1 point on serve in set 2. Part one of the British hopes realised. Would the draw be kind? Yes, it would James and Andy will not face off in Round 1. James will face Kevin Anderson and is guaranteed 35 ranking points, which should provisionally see him at 112 in the world