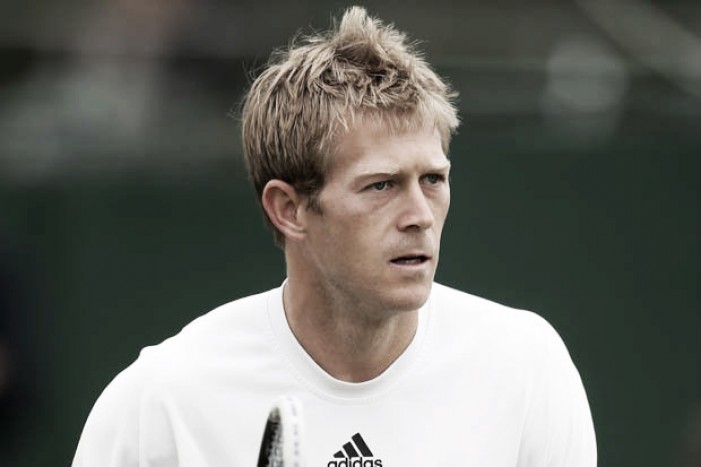 Britain's number eight Brydan Klein remains without a maiden main draw win in the grand slams after he went down valiantly to the experienced Frenchman Nicolas Mahut in three sets at Wimbledon. Klein, who only switched to play for Great Britain in 2013, took the first set to a tie break and was only broken three times throughout but in the end it the far higher ranked Mahut prevailed in a 7-6 (0) 6-4 6-4 win.
The Brit still awaiting his maiden win in a grand slam
Although only really on the fringes of the collective British conscious, it was the second year running in which Klein recieved a wild card from the Law Tennis Association for the Championships, however with an equally disappointing result.
Last year, he fell in straight sets to the then world number 27, Andreas Seppi of Italy, in only his second ever appearance in the main draw of a grand slam. His only other appearance, until 2016, was back in 2009, when, as an Australian, he received a wild card into the Australian Open from Tennis Australia; his first round win over Bjorn Phau and subsequent march towards the title was eventually derailed by Stan Wawrinka in the next round, and soon after so too did his relationship with the governing body collapse.
In 2013, he made the decision to switch his allegiances to Great Britain, the then 23 year-old hoping the 'new environment' would take him to new heights as he sought to escape the doldrums of the Challenger Tour.
Until his appearance in last year's Championships, he had spent most of his time stuck within that abyss, only once nearing the solace of a main draw appearance, reaching the third round of qualifying for the US Open that same year.
Klein fails to make big on his chances
Once again in a main draw courtesy of a wild card from a generous tennis association, Klein would have been hoping to finally show that he is worth the faith placed in him by the LTA. However, in a match of little quality, he failed to really ever threaten the far more assured Mahut, who despite having turned 34 in January looked the far fitter player throughout.
In a close first set, Klein fended dangerous situations on his own serve to take the set to a tie break, but then suddenly capitulated as Mahut took control, winning every single point on offer and in no time at all finding himself one set to the good.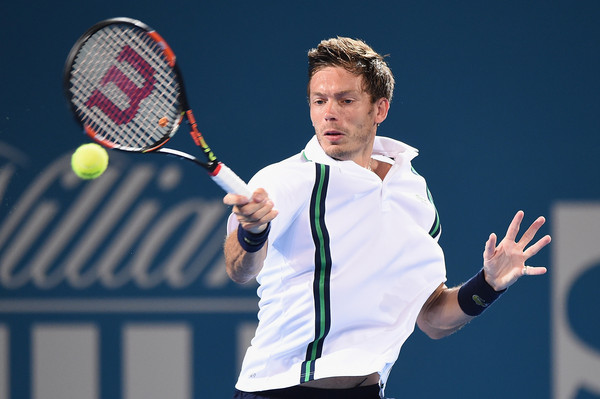 From here, there only ever looked like one winner as Mahut's composure on the grass offered no opportunities to the flailing Brit, and one break of serve in each set was enough to secure the Frenchman a straight sets win.
It means a dejected Klein still awaits his first ever win in the main draw under the union flag, not to mention his first ever set. For Mahut meanwhile, he will face an altogether far more difficult challenge when he takes on the thirteenth seed, David Ferrer, in the second round.