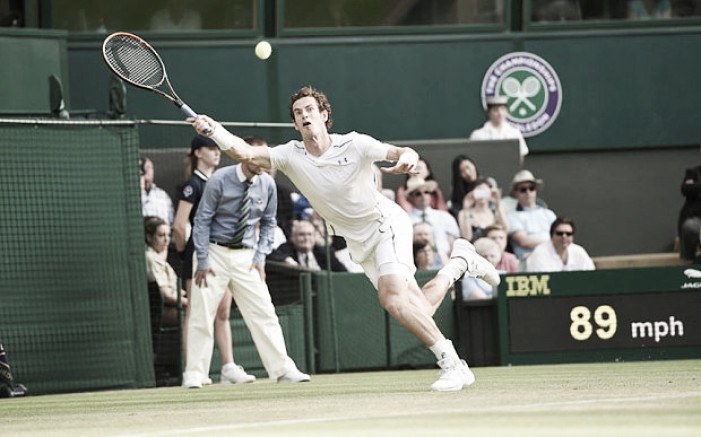 British number one Andy Murray proceeded to the fourth round of the All England in straight sets 6-3, 7-5, 6-2 victory over Australian and world number 67 John Millman.
Murray generated a commanding ability on the centre court and now could potentially face the unpredictable and eccentric Nick Kyrgios or Feliciano Lopez in the next round on Monday before the quarter-finals.
With rival Novak Djokovic shock exit from the third round, Murray is now the favourite to take back the Wimbledon crown.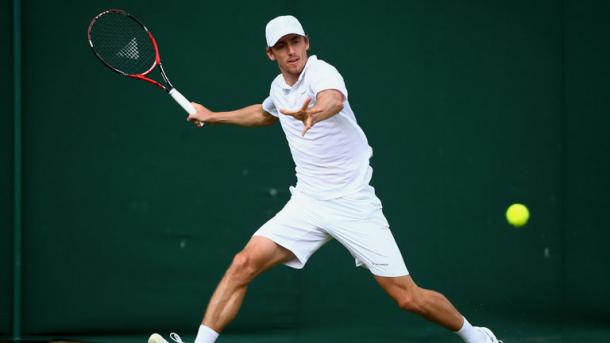 There was no escaping the news of the major upset of the competition buzzed around Murray on centre court but he managed to put the thoughts to one side and ensure there was only one upset on Saturday afternoon at Wimbledon.
His match against Millman lasted two hours and 11 minutes, but it was longer thanks to a decision by the tournament organisers to reclose the roof.
No sooner of the opening of the roof it followed by the conclusion of the previous match the rain started and the covers came on. It was then kept open but the players have forced off the court again with the decision to close the roof again, and Murry required two breaks serves to clinch the first set.
Relentless Australian
Murray struggled to find his rhythm after the disruption on the restart of the game with Millman finding his aggressive play. A cut-throat return to the baseline game gave Murray a lead of 4-3 in the second set, but Millman proved stubborn, breaking the Briton serve levelling the set at 5-5. It was a terrific effort from Millman at the end of the second set he challenged the Briton from 5-3 down
His focus certainly wavered in the second being dragged into a battle of the rally but after five break points but in a gripping 11th game of the set before Murry finally converted into the second set on the board.
Unscathed, untroubled and a now relaxed Murray raced to a 4-0 lead on his way in taking the third, serving out the match with his eighth ace and firmly securing his place in week two.