Jack Sock advanced to the Shanghai Rolex Masters quarterfinals with a 0-6, 6-4, 7-6 (8) win over fourth seed Milos Raonic.
The Canadian looked to be on his way to the last eight early on, controlling every facet of the match, but mistakes crept into his game, giving Sock an opening, which he took full advantage of and the Canadian's lack of success on late chances doomed his efforts to finally reach the quarters in this Masters event as the American ran out a winner.
Raonic dominates opening set
There wasn't expected to be many breaks between the two big servers and Raonic held to love, but after breaking Sock in his opening service game, it appeared form wouldn't hold.
The American valiantly fought, but his efforts were repelled as the Canadian broke again for a 4-0 lead. Sock did hold a break point on Raonic's serve, but failed to convert and when he was broken to wrap up a sparkling 6-0 first set, it seemed a long way back for the unseeded American.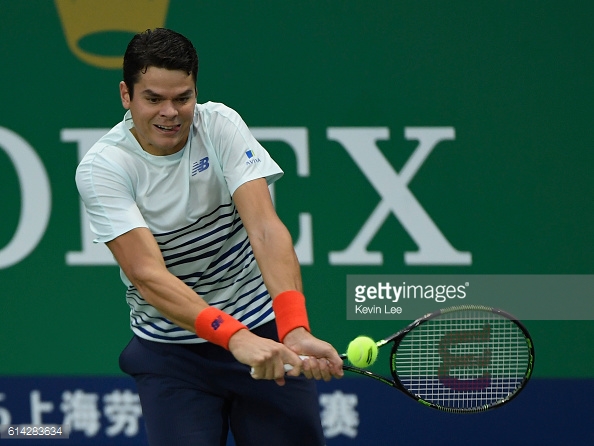 Sock takes advantage of only break chance to win second set, even up the match
A much-needed hold was attained by Sock to open the second set. Including that game, each player held with little drama.
At 2-2, Sock made his move, holding 0-30 on Raonic's serve and despite rallying back to 30-30, a double fault handed the American the only break he would need as Sock took a 3-2 lead.
From there, Sock held his final three games with the loss of just two points, winning the last eight to take the set 6-4 and level the match at one set all.
Sock takes epic tiebreak for famous victory
The serving battle that was anticipated finally came to fruition as neither man got to deuce on the other's serve through the 12 games in the final set. For the seventh time in the last eight matches between the North American rivals, a tiebreak would be played.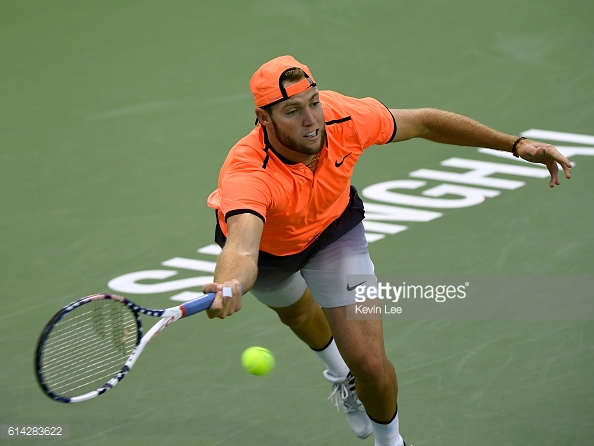 Raonic immediately was on the front foot, taking a 2-0 lead only to see Sock pull that minibreak back for 2-2. The Canadian again went out in front by a minibreak 4-3, only to see the American stunningly win both of his service points for a 5-4 lead.
With the opportunity to close out the match, Sock failed. He did manage to win one of his points for a 6-5 lead and a match point, but Raonic won both of his points for a 7-6 lead. Sock saved that match point, but his luck appeared to be out as he dropped another point.
Now with match point on his serve, Raonic again shockingly dropped both points and now ahead 9-8, Sock this time converted for a 10-8 tiebreak win and a most satisfying win.
Post-match comments from both players
Follwing the encounter, both players spoke about the match: "I've been on the other end of that three times last year," said Sock.
"We've had a lot of close matches in the past, it normally comes down to a few points against Milos. I'm happy to finally get one against him. It feels great."
Raonic had a much different take on how the contest unfolded: "I wish I had done better in the third set," said Raonic.
"I think the double fault I hit on break point down in the second set, gave him belief. Other than that, the match could have gone both ways. He stepped up and he took it."