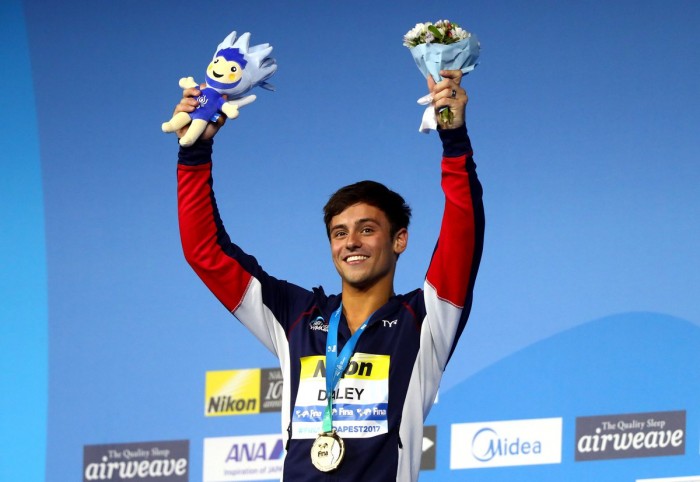 In the final Diving event at the 2017 Aquatics World Championships, Great Britain's Tom Daley produced a stunning set of dives to claim gold in the 10m platform event.
Daley led from start to finish in the final to claim his second medal of the day after winning silver with partner Grace Reid in the mixed 3m synchronised springboard event just two hours earlier.
The Chinese duo of Aisen Chen and Jian Yang completed the medal podium, with Daley's British teammate Matty Lee finishing 12th in his maiden World Championship final.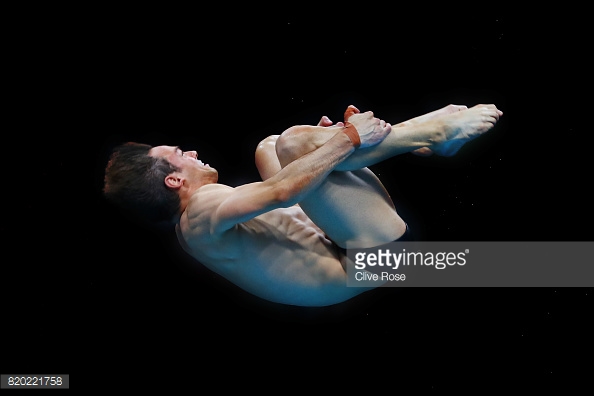 Daley nails all six dives to bury Olympic demons
The 23-year-old from Plymouth has had mixed success in his favoured event over the years, claiming World Championship gold eight years ago in Rome, before failing to even qualify for the final in the Rio Olympic Games.
This time around, Daley was in unstoppable form, hitting four successive scores of 90+ over the first four rounds, before finishing off with scores of 101.75 and 106.20 to take gold by less than five points ahead of Chen.
To show how dominant Daley was during the competition, the fourth-placed finisher from Russia, Aleksandr Bondar was over 100 points behind the Brit despite qualifying with the highest semi-final score.
The most impressive facet of Daley's performance was his ability to respond to the challenge Chen was laying down. Having qualified ahead of him, Daley was always diving behind the Chinese diver in every round but managed to stay ahead on the scoreboard on every occasion.
In rounds five and six, Chen laid down scores of 105.45 and 106.20, but it wasn't enough to beat out Daley who kept pleasing the seven judges who only scored him less than nine out of ten, four times throughout the entire competition.
Platform gold completes terrific day for Daley
The biggest name in British Diving had only been out of the pool for a few hours before competing in his main event, having taken part in the 3m mixed synchro event earlier in the day.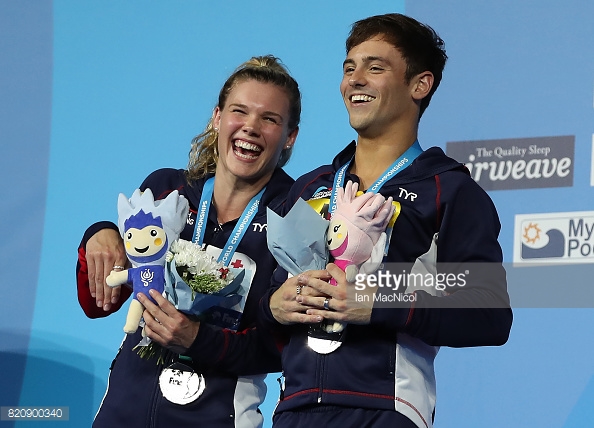 Alongside Grace Reid, the British duo took a brilliant silver medal behind the Chinese partnership fo Zheng Li and Han Wang.
Reid and Daley totalled 308.04 from their five dives, finishing 15 points behind the Chinese to help cap a fine performance by the entire team in Budapest.
Great Britain were the third most successful team during the Diving portion of the Aquatics World Championships, claiming three medals. Attention at the Duna Arena now turns from the diving boards to the pool, where Adam Peaty leads a raft of British swimmers hoping to follow Daley's lead in their fights for gold.