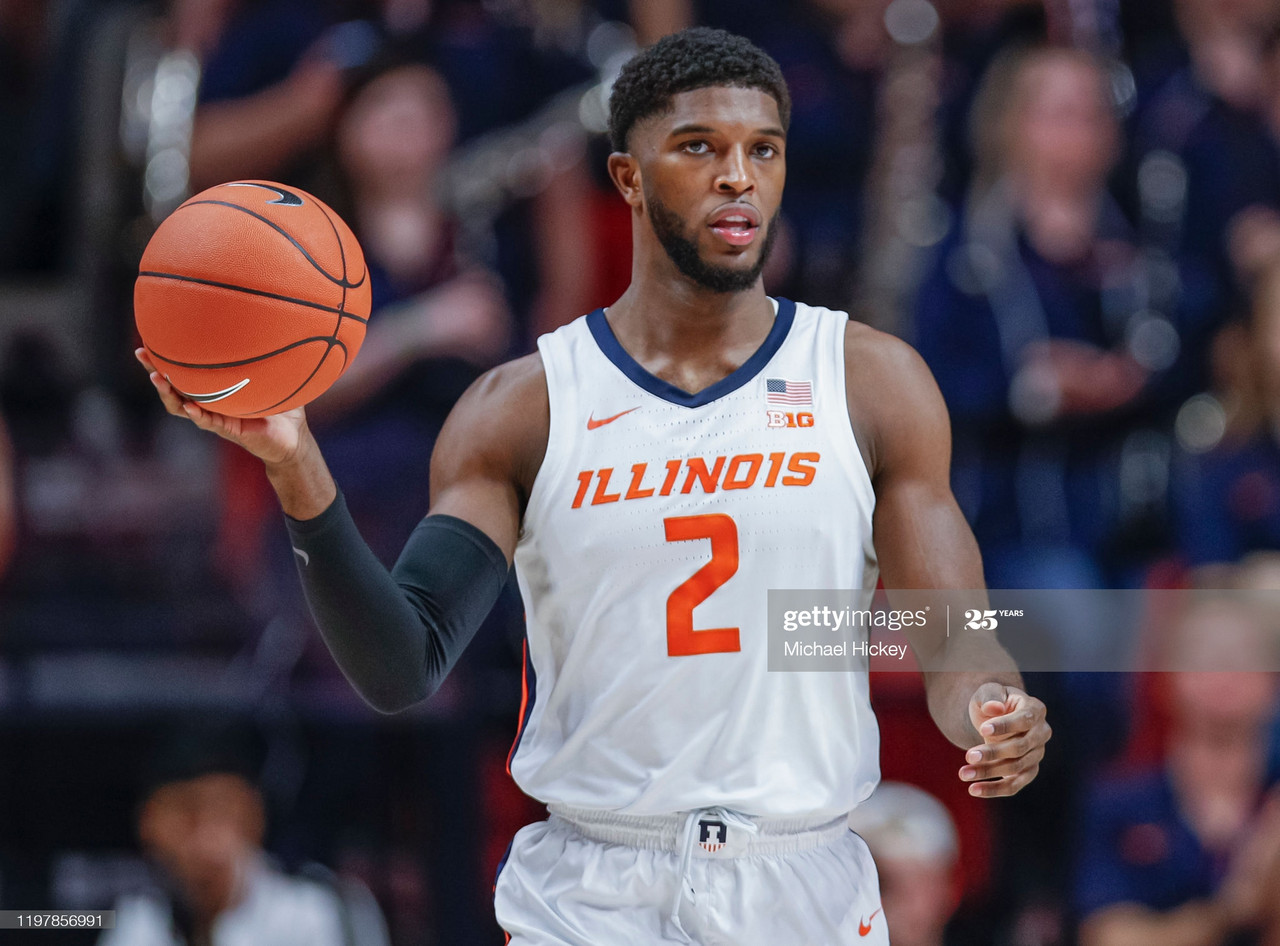 The Sheffield Sharks have continued their summer of preparations for the 2020-21 British Basketball League season, by adding former Fighting Illini forward Kipper Nichols to their roster.
Nichols becomes the eighth player in this season's squad for the Sharks, who have already announced captain Mike Tuck, Mackey McKnight, Nicholas Lewis, Rob Marsden, Callum Jones, Bennett Koch, and Marko Backovic.
The Sheffield side will be looking to build on last season's performances, where they won seven and lost six before the season was cancelled due to COVID-19.
College credentials
Nichols was used by the University of Illinois side as a rotation option last season, averaging 13.8 minutes per game.
During last season's campaign, which was his senior year, the 23-year-old Cleveland native averaged 3.4 points per game, two rebounds, 0.5 steals and 0.6 assists.
The forward's best season for starting appearances, however, came during the 2018-19 campaign, where despite averaging less than five minutes more per game than last season, Nichols managed 14 starts for Fighting Illini.
But Nichols' most efficient season for the college side who were apart of the Big Ten came back in the 2017-18 season, where despite starting six less games than the season after, Nichols managed an impressive 10 points per game, 0.8 steals, 0.4 blocks, 0.7 assists and 4.2 rebounds in 19 minutes of game time.
During his time at Illinois, Nichols managed to help the team to a fourth placed finish in the Big Ten and a top 25 place in the AP Rankings last season - ranking at 21.
Effective across the court
Coach Atiba Lyons was very pleased to gain the signature of Nichols, saying:
"Kipper is a versatile forward that can do a bit of everything.
"He has the size to be effective in the post but can step out to mid-range or three-point range.
"I think he will help us tremendously on both ends of the floor.
"We're excited to add him to our growing roster."