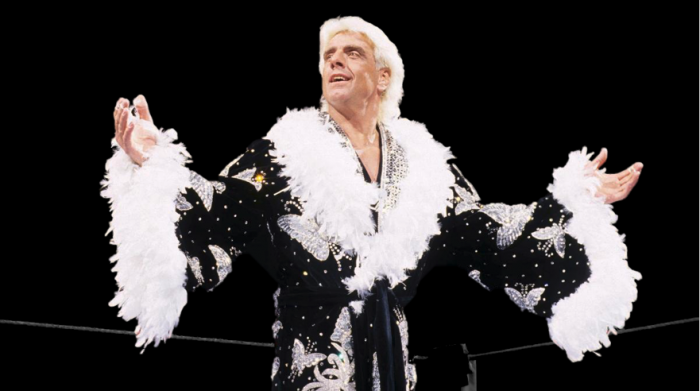 Drunken escapades are becoming something of a routine for the legendary retired professional wrestler known as Ric Flair, with the most recent happening this month.
The 68-year-old spoke to ESPN's Dan LeBatard about his most recent altercation which resulted in him being escorted out of a bar in Fort Wayne, Indiana, following a confrontation with a bartender.
While many pinned the blame on the former WCW, WWE and TNA man, he himself had a different play-out on how the event transpired.
In his own words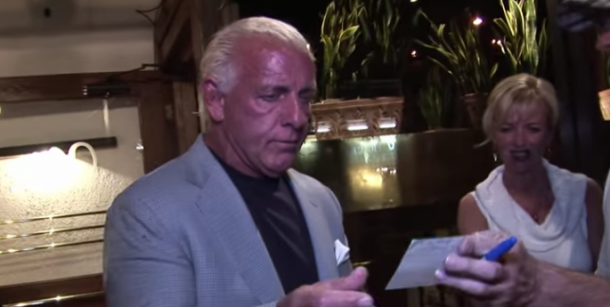 Flair has had his troubles in the past, and even he would agree, referring to himself as the 'Dirtiest Player in the Game' but many thought he went a step to far when he spoke rudely to a bartender.
However, during an interview on the events he said "I walked in, said to the guy, 'Will you please put on the golf tournament?' It's only the Masters - right? He said, 'What do you think this is, a sports bar?' 'I didn't say it was a sports bar, I asked you to put on The Masters.
"I had only had one drink. I asked for another drink, he takes the same glass and puts the ice in and starts pouring in the same glass, Sir, doesn't a premium drink require a new glass?
"And he goes 'Are you telling me how to bartend?' And I said, 'Not if I don't have to, dumbass.' 'Did you call me a dumbass?' 'I can call you a dumbass, or a fat-ass. Both work.'"
Flair also claimed that he walked about on his own accord after the event, however while the veteran may have went overboard, the brief encounter seemed to suggest that he was thrown out for acting drunk and disorderly but in his version he came across rather polite.
There is no follow up story or pressing of charges from either party, making this just another tale in the crazy world of The Nature Boy.
The video game scenario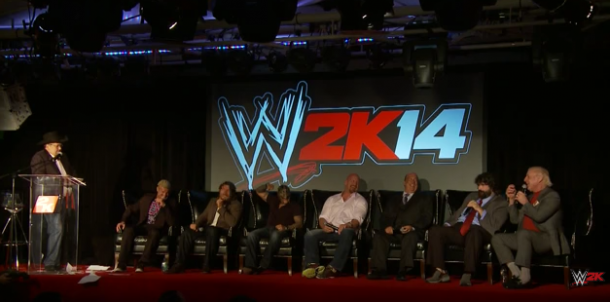 During a standard question and answer session to promote WWE 2k14 with the tagline being "30-Years of WrestleMania" the promotion asked Flair along with a number of other legends and current performers to talk to the audience.
The retired performer has been criticial of current stars in the past, most notably Finn Balor but he was firing in all directions a couple of years ago with the video streamed online.
This however took place in August 2013, not long after the death of the veteran's son Reid Flair, who passed away in March, and with alcohol in his system, the 'Wrestling God' went on a number of rants about various subjects.
Including:
Criticising WWE for not booking Flair vs. Hogan at WrestleMania VIII before then taking a shot at Hulkamania's 'many' back surgeries.
Claiming he would come out of retirement at 'Mania 30 to face John Cena as well as wanting to face 'Stone Cold' Steve Austin.
He also took a shot at Bret Hart, claiming the Hitman was 'scared' about taking one of his legendary chops to the chest.
Flair criticised Daniel Bryan, saying he did not belong on the panel, as he said "41 years of wrestling [Bruiser] Brody and Blackjack [Mulligan], you can imagine how I feel about you being up here. Good lord! What would have Harley [Race] said about him?"