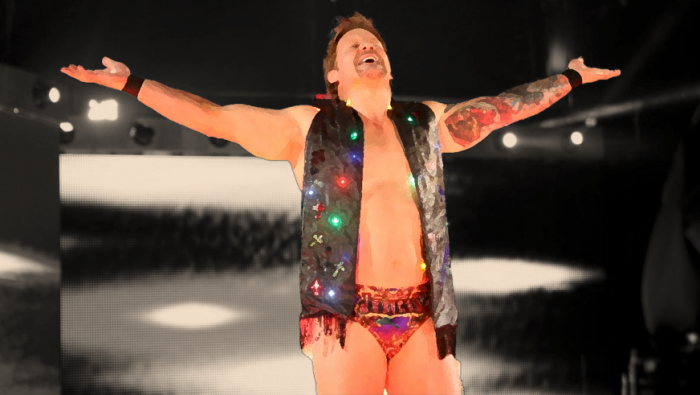 The star power of Chris Jericho has been an underrated factor throughout the years, but at the age of 46-years-old, the veteran has consistently made us fall in love with pro wrestling time and time again.
While in his most recent run, he became a Grand Slam champion but in reality, it was the fans who won, having experienced an icon perform at the peak level.
Not a goodbye, just a farewell for now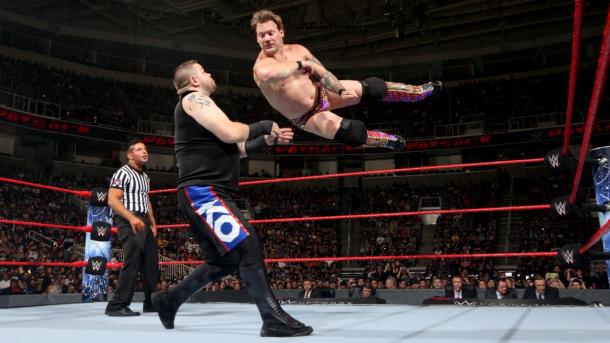 It has become something to expect through the years that once Chris Jericho returns he will be gone within a couple of years to reunite with his band Fozzy, this reunion was no different.
However, having been involved in some of the biggest matches in WWE since his proper return in January 2016, confronting the New Day before eventually transitioning to a long feud against AJ Styles that culminated at WrestleMania 32.
Jericho became the most must see figure on Monday Night Raw after the Brand Split, captivating audiences either through his patented "It" or his beloved list.
Aligning himself with fellow Canadian Kevin Owens, the pair become unstoppable together, fending off the likes of Seth Rollins and Roman Reigns before one moment changed everything.
The Festival of Friendship evoked some of the most heartbreaking television that WWE has ever produced as Owens turned his back on Jericho breaking the G.O.A.T's and everyone else's hearts.
A stunned Y2J questioned "why is my name on the list?" oblivious to the fact that he was about to be put down by his former best friend, with the words still drawing a tear from this author's eye, they battled at WrestleMania in one of the standout matches on the card before continuing their feud.
It would eventually be Owens that sent Jericho out in old school fashion, defeating him for the U.S Championship on SmackDown Live before taking him out in gruesome fashion.
Wrapping a steel chair around his throat and head before hurling him into the electronic ring post, forcing the veteran to be helped by medical staff.
While Jericho may be broken; our hearts are just as shattered.
Plans for Jericho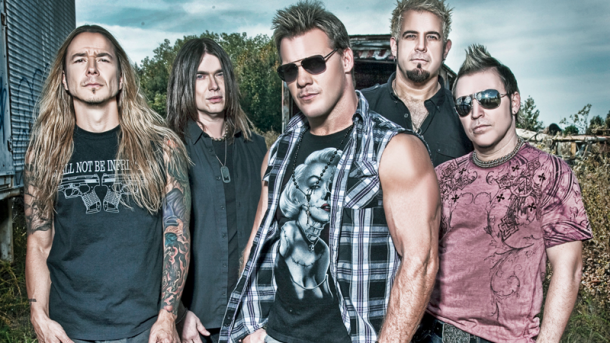 The veteran is set to embark on a worldwide tour entitled Judas Rising with his band Fozzy, with his latest single out now, hear it here.
May 5 – Lunatic Luau – Virginia Beach, VA
May 6 – The Revival – Canton, GA – Tickets
May 7 – Carolina Rebellion – Charlotte, NC
May 9 – The Concourse at The International – Knoxville, TN
May 10 – Louisville, KY – Trixie's Entertainment Complex
May 11 – Milwaukee, WI – The Rave
May 12 – Green Bay Distillery – Ashwaubenon, WI
May 13 – KGRR Spring Bash – Dubuque, IA
May 14 – Northern Invasion – Somerset, WI
May 16 – Diesel Club Lounge – Pittsburgh, PA
May 17 – Chameleon Club – Lancaster, PA
May 18 – 89 North Music Venue – Patchogue, NY
May 19 – House of Independents – Asbury Park, NJ
May 20 – Blue Fox Billiards – Winchester, VA
May 21 – Mainstage – Morgantown, WV – Tickets
May 23 – The Machine Shop – Flint, MI – Tickets
May 24 – The Forge – Joliet, IL – Tickets
May 25 – St. Louis, MO – Fubar – Tickets
May 26 – Rocklahoma – Pryor, OK
May 27 – River City Rockfest – San Antonio, TX
May 28 – Starplex Pavilion – Dallas, TX
June 11 – Download – Donington, UK
June 13 – The Craufurd Arms – Milton Keynes, UK
June 24 – Pain in the Grass – Seattle
Jericho is touring with the heavy metal group until June 24 but an album may be in the works, putting his return to WWE off for a while.
There has been talk of a brief return on May 30 but nothing has been made official.