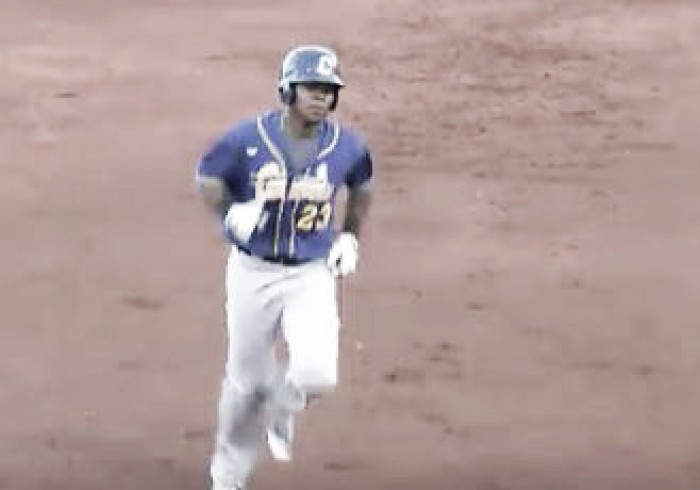 ST. PAUL, Minn. -- The grass wasn't the only thing that was green on Thursday night at CHS Field as the St. Paul Saints celebrated their annual Irish Night, but at the end of the game, it was the Sioux Falls Canaries who were celebrating, as they defeated the home team 7-0, mostly thanks to a second inning where they scored six runs.
The Saints sent out their ace, Mark Hamburger, who before the game had thrown two straight complete games. He breezed through the first inning, allowing a single but no runs, and then he ran into trouble in the second inning, when the Canaries sent nine men to the plate, scoring six runs before finally being retired.
The highlight of the inning for the Canaries was a grand slam from Burt Reynolds that scored Ty Morrison, Dan Motl, and Aaron Gretz. In total, the Canaries had just three hits including that home run. They also had two walks and one batter who was hit by a pitch.
After that, Hamburger settled back into his zone, as he went all the way until the sixth inning before giving up another run, this one being a solo home run to Patrick Fiala with one out in the inning that stretched the lead to 7-0.
Miles Nordgren took the mound for the Canaries, and he was outstanding, throwing only his second complete game of the season while recording three strikeouts and allowing just two hits. He retired 21 of the last 22 batters that he faced, including the final 11 in a row to lead the Canaries to the win.
The two teams will be back in action on Friday night when the Canaries send LHP Joe Bircher (4-5, 4.37) to the mound. The Saints have yet to announce who they will send to the mound. First pitch is scheduled for 7:05 p.m.
Quick Hits

- Prior to the game, the Saints activated outfielder Danny Oh from the disabled list. Oh had been on the DL since July 11 with a concussion. In his return, Oh went 0-3.
- Nate Hanson was one of many Saints who was held hitless, which ended his 20-game hitting streak. He came up with two outs in the ninth but grounded out to second to end the game.
- Despite giving up seven runs, Hamburger still recorded seven strikeouts of the Canaries, with three batters striking out twice against him. That gives him a total of 96 strikeouts on the season, moving him into second in the American Association this season. The only person ahead of him is Fargo's Tyler Alexander, who has 114 strikeouts.
- This was the first time all season that the Canaries shutout their opponents, and it was just the second time the Saints have been shut out on the season.
Game Summary

SF -- 060 001 000 -- 7
SP -- 000 000 000 -- 0
Win - Nordgren (5-5)
Loss - Hamburger (12-4)
Player of the Game - Patrick Fiala (2-4, double, home run)