 Game 1: 104-89, Golden State Warriors. Game 2: 110-77: guess who won? That's right, the Warriors again. A casual fan might believe these were the scores for the first two games of this year's NBA Finals. However, these were the scores in last year's championship. And everybody knows how that turned out. Just in case you need a reminder, click here.
So yeah, it's looking grim for the Cleveland Cavaliers now, but don't rule them out just yet. This isn't going to be the easy sweep everybody is making it out to be.
LeBron James
No, that isn't a horrible header. It's actually the only explanation needed to shut down anybody claiming the Warriors will sweep.
We have seen how dominant LeBron James can be. In the 2015 NBA Finals, he took the series to six games without Kyrie Irving or Kevin Love. In the 2016 playoffs, he led in each major statistical category for the team en route to the city of Cleveland's first championship since 1948 (no the Cleveland Browns championship in 1964 doesn't count because it wasn't a Super Bowl with both conferences).
Therefore, this 2-0 deficit is not only going to bring the best out of him. but also help him rally the troops. The latter is honestly the key. Both Love and Irving need to have consistently good games. Tristan Thompson cannot have half the amount of rebounds Stephen Curry has (eight to sixteen). Members from the supporting cast have to actually reach double digits.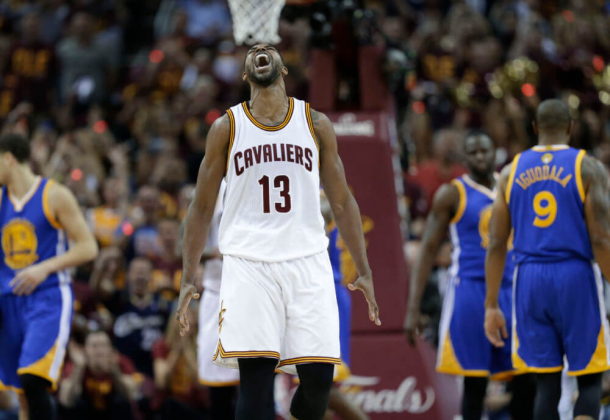 James will light a fire under their butts. This team has too much pride to lay two more stinkers in front of their home crowd. They know Game 3 is a must win, and James will guarantee that they put up a great fight. For the sake of the NBA, please put up a great fight.
Can't Let Off the Gas Pedal
The Warriors' main problem right now is definitely not the talent. Not only did the team choke in the finals last season, but their newest addition Kevin Durant did so in the previous round. He shot horribly in Games 5 and 6, shooting 35.5% from the field and 21.1% from deep in the potentially series clinching games. That is far below the 50.5% and 38.7% he shot last regular season. Still below the 43.0% and 28.2% he shot in those playoffs.
The bottom line is that none of these players really seem to have what many people call the Kobe or MJ mentality. They don't have that killer instinct; their cockiness can overcome them, similarly to how it did in last year's finals.
The good news is that Curry is finally healthy and is in the midst of his best postseason. However, he is prone to relying too much on horrible (for everyone except him) shots. One bad game and the Cavaliers possibly win. One win can switch the tides, and before the Warriors know it, LeBron and his crew are flooding the Golden State gates once again.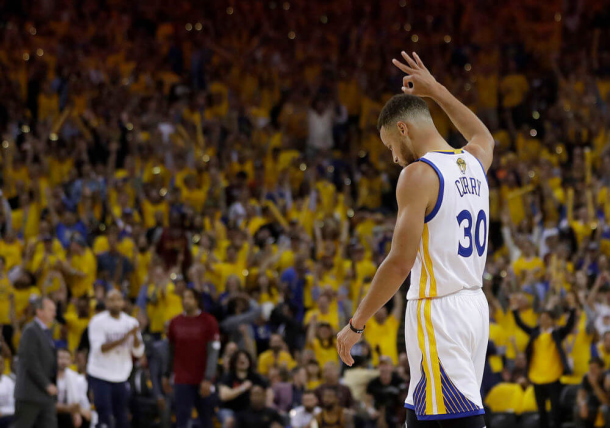 Therefore, the Warriors need to be looking for the kill in this pivotal Game 3. The Cavaliers are going to do all that they can to have a fighting chance. The Warriors cannot afford that; another massacre at Cleveland will basically seal the deal. If they lose, well, the memes will flood our social media in even more abundance. Please Golden State, don't let that happen again. But at the same time, please Cleveland, keep this series interesting.
Make sure to tune in to the game tonight at 9 p.m. E.T. on ABC. It's expected to be a great game.
Other News
If you would like to read the recap of Game 2, click here. If you would like to check out a roundtable discussion about the Finals, click here. If you want to know about Kenneth Faried's opinion on a dreadlocks ban among other things, check this exclusive interview with the Denver Nuggets power forward.