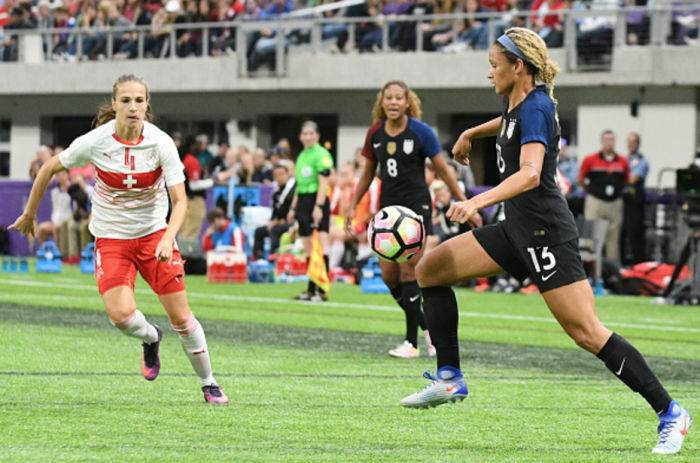 It was quite the year for the U.S. Women's National Team and after a disappointing Olympic run this summer, head coach Jill Ellis is already looking ahead to the 2019 Women's World Cup. After a few camps in the fall, Ellis gave plenty of new players an opportunity to show off their skills and prove that they deserve a spot on her team. Some of those players deserve another invite and with the likeliness of a January camp coming soon, here are some of players who should get another call up.
Forwards
Lynn Williams played in all four matches from the October and November friendlies against Switzerland and Romania. She scored her first goal 49 seconds into her first cap and created opportunities in all of her matches. She was named the 2016 NWSL MVP after helping the Western New York Flash to their first NWSL Championship title. Williams gave a good showing during the friendlies and should be asked into the next camp after her performances throughout the NWSL season and in the friendlies.
Kealia Ohai had a standout year. She helped captain her NWSL side, the Houston Dash, and made a shout as she one-upped Williams with a goal 48 seconds into her first start in the second match against Switzerland in October. Ohai also had a great collegiate career with the University of North Carolina, winning a NCAA National Championship in her junior year. Although her first cap with the full team, she has plenty of experience at the youth level. She was a member of the 2012 U-20 World Cup winning team and scored the game winner in the final. Even with little full team experience, Ohai showed that her skills for her club team could translate to the national level. Ellis will want to see what she can do against higher ranked teams.
Midfielders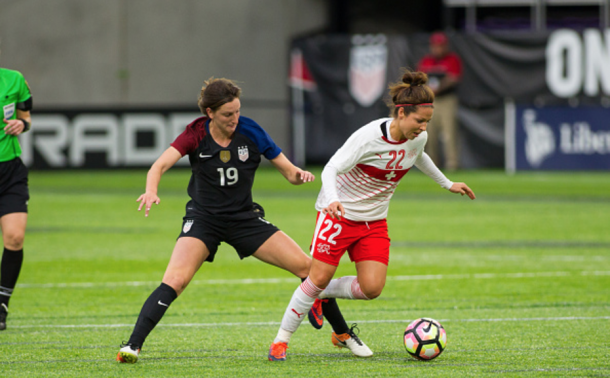 Not many midfielders brought into the recent camps stood out except Andi Sullivan, but after her tearing her ACL during the NCAA Tournament with Stanford she's going to be out for a while. That doesn't mean she's out of the picture for the USWNT, though. Although only in college, Sullivan was able to translate her leadership and ability to create plays from the collegiate level to the national level. Sullivan is likely to get more playing time with the team when she's better.
Although she did not get a cap during her call up during the October friendlies, Danielle Colaprico has been a consistent force for her club team. She was named NWSL Rookie of the Year in 2015 and could add to the midfield force of the USWNT and deserves another look.
Another player that hasn't had a call up, but has youth national team experience is Morgan Andrews. She helped lead her collegiate team, the University of Southern California, to a national championship this year and is a finalist for the MAC Hermann Trophy this year along with Sullivan. Even without the full team experience, Ellis should give her a look during the transition before the 2019 Women's World Cup.
There are many solid assets to the USWNT midfield already, but it will do the team some good to get younger players in the mix.
Defenders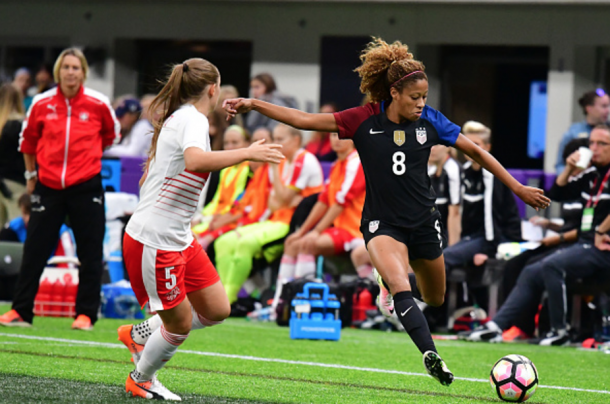 Casey Short will undoubtedly get another call up for the USWNT. Like Williams, she played in all four matches during the fall friendlies and made a major impact in the backline. It's always hard for a coach to add to the defense when the backline is already as solid as the USWNT's, but Short made a case for herself to be added to the roster.
No other player was able to make as big a mark as Short, but another player that should at least get another look is Abby Dahlkemper. Dahlkemper got her first two caps in the fall friendlies and although she didn't make a big impact for the team, she was able to show Ellis that she deserves another look in future camps.
Goalkeeper
The goalkeeper department is pretty set with Ashlyn Harris and Alyssa Naeher (and Hope Solo's suspension ends soon, so could she get another chance at a new contract in the new year?), but both keepers are at a later point in their careers. Both are still very good and very able to keep up with the rigors of the national and club levels for at least the next few years. It also doesn't hurt to give those younger keepers another look and give them time to settle into the USWNT before they take on that starting role.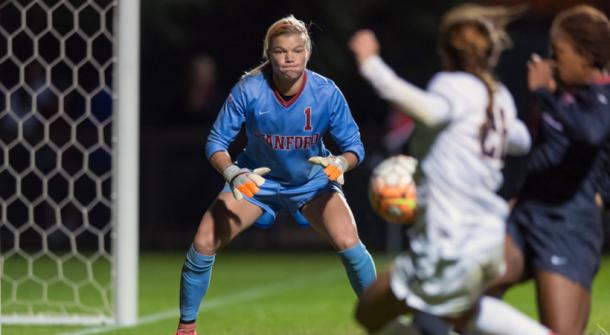 The one keeper that should get that third keeper spot is Stanford's Jane Campbell. Campbell had a stellar season, winning the PAC-12 Conference women's soccer title and in her collegiate career, Campbell's goals against average is 0.65, has 35 shutouts and 210 saves. She's in the top five of all of Stanford's goalkeepers in these records and first in minutes played. She was also the youngest goalkeeper to ever be called into a national team camp in 2013 at age 17. While she probably won't get the starting role in the near future, Campbell has the potential to be the USWNT number one.
Who gets another look?
The decision is ultimately up to Ellis, but all of these players made a case for themselves to get another look.