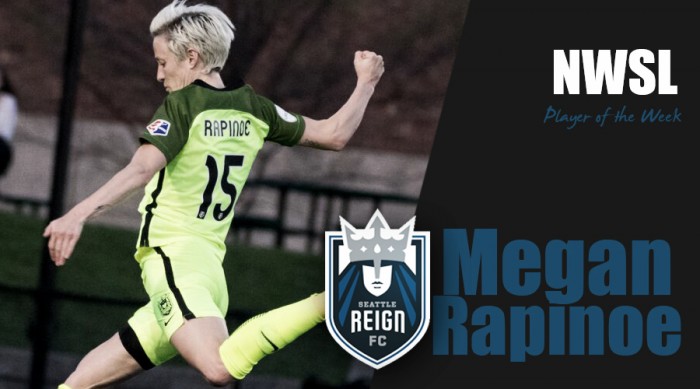 The National Women's Soccer League announced that Seattle Reign midfielder Megan Rapinoe has earned NWSL Player of the Week honors for Week 14 by National Women's Soccer League Media Association.
This is Rapinoe's fourth time earning NWSL Player of the Week which makes her the fifth player in league history to earn the honor at least four separate occasions.
The USWNT midfielder scored herself a hat trick in Seattle's intense 5-4 win against Sky Blue FC. Her first goal was off of a free kick - which won NWSL Goal of the Week, the second off of a penalty kick, and her third in the run of play - which was also the game-winning goal of the match. The own goal by Sky Blue was also off of Rapinoe's cross.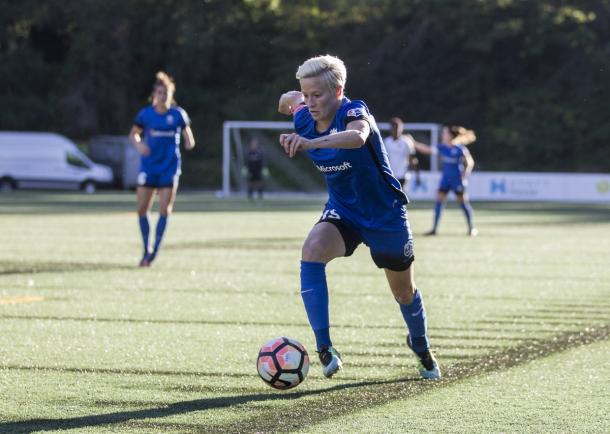 The game's combined nine goals total ties the league's record for most combined goals in a single match. Eight of the nine goals came in the second half, which also breaks the record of most goals in a single half.
Rapinoe leads the league with 12 goals on the year so far, with Sky Blue's Sam Kerr trailing right behind her with 11. She, along with Portland Thorns forward Nadia Nadim, is the only player in NWSL history to record two hat tricks in her league career.
This marks the 18th time a Seattle Reign player has won Player of the Week and the second time this season Rapinoe has earned it. This is the 11th time in league history that a player has earned the honor twice in the same season.
Previous Winners
The NWSL Player of the Week is selected each week of the regular season by the NWSL Media Association, a collection of writers that cover the league on a consistent basis.