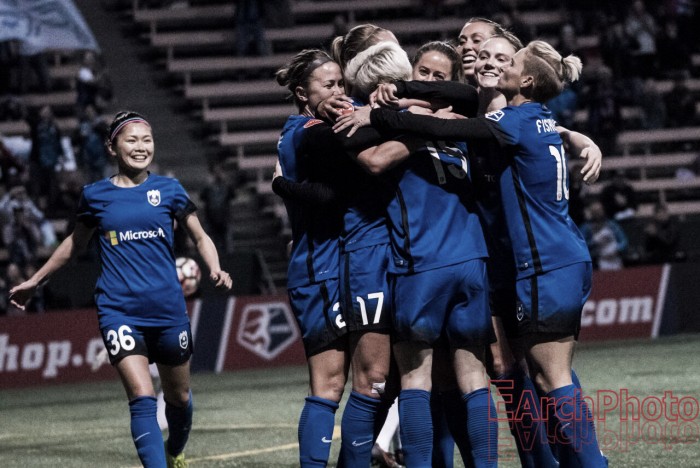 Seattle Reign FC are a team in transition due to retirements they've had over the last two seasons and in 2017, the cracks that had shown up in 2016, were exploited and widened over the course of the season. Once again, the former two-time NWSL Shield winners were on the outside looking in as they finished fifth in the National Women's Soccer League standings, and gave their fans more questions than answers.
Biggest win: May 13, 2017 vs Washington Spirit
Earlier in the season, the Reign produced a dominant performance to put away the Washington Spirit by six goals to two. In that game, former Spirit midfielder Christine Nairn got her first goal of the season and Megan Rapinoe scored a brace, on her way to a 12 goal season that could have been more had it not been for an injury. Beverly Yanez, Nahomi Kawasumi and Lindsey Elston also got on to the scoresheet in a game that showed what Seattle are truly capable of when they are at home. They may have conceded two goals in that game but their attacking verve and full control of the game allowed them to continue punishing the Spirit backline and make the most of the chances that fell their way.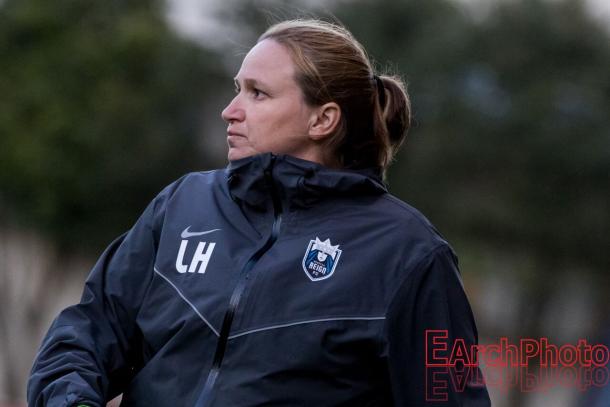 Biggest loss: April 29, 2017 vs Boston Breakers
This game was a sign of things to come for the Seattle faithful. Boston may have been a stronger team at that point than when the two teams met later on in the season but with the personnel that Seattle had in their roster, they should not have gone down to a 3-0 loss against the Breakers. Adriana Leon, Rose Lavelle and Natasha Dowie were the scorers that day in a game that showed that Seattle's defensive frailties had not been resolved in the off season, and more importantly, were worse a year on. The Reign still had the services of many of their veteran defenders, and Hayley Kopmeyer had shown in glimpses that she was capable of stepping into the sizeable shoes left by Hope Solo, but Boston made short work of the Reign backline and made it look easy.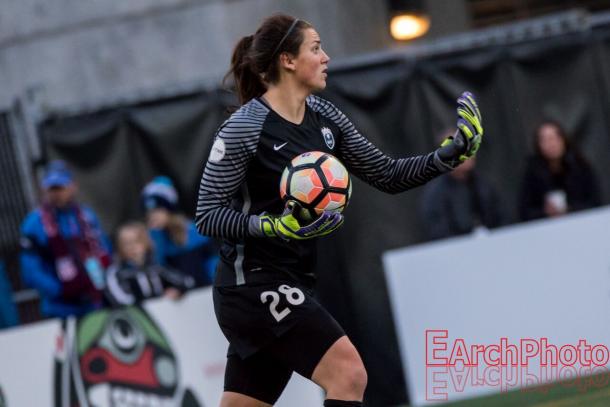 The turning point: August 19, 2017 vs Sky Blue FC
Leading up to this game, the Reign may have not been the most consistent team in the league but they had the players to make sure that they ground out the necessary wins, no matter what situation arose. Sam Kerr and Sky Blue FC changed that sentiment on an August evening in New Jersey. The same scoreline had been previously played out a month earlier in Seattle, except this time, Kerr's goal-scoring exploits gave Sky Blue all three points. Not only did this match put a serious dent in Seattle's playoff push, which had been gathering serious momentum up until then, but it exposed just how brittle the Seattle defense had become over the last two season. Many things can be attributed to Seattle's season ending outside of the playoff positions but if one game defined their season, it was this one against Sky Blue where their "never say die" attitude just could not overcome Kerr and her game-winning ability. Seattle fans will most certainly look back at both those two 5-4 games against Sky Blue as the major factors of where their season went off kilter.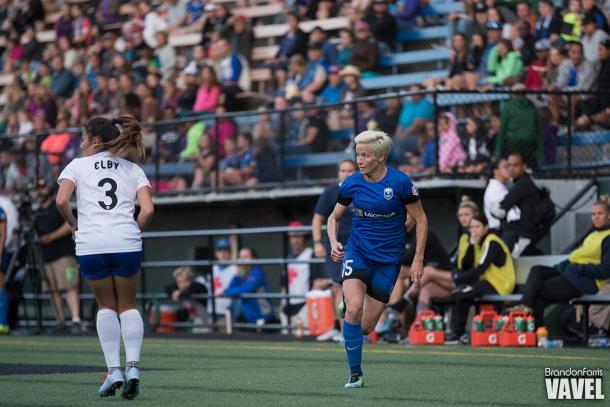 Team MVP: Megan Rapinoe
Had it not been for a knee injury that took her off the field for five weeks, Rapinoe could have easily finished with the Golden Boot award when all was said and done. Her injury also came at a time that Seattle needed to pick up points and without her prescence on the field, the Reign were left looking for other outlets that could not match the season Rapinoe had had. Rapinoe led the team with 12 goals and combined exceptionally well with Nahomi Kawasumi when she was fit. Her performances earned her Player of the Week and Player of the Month awards as she went on to have one of her best ever club seasons. Jess Fishlock deserves an honourable mention but it was Rapinoe who wrote the headlines for the Reign this season, and when she unavailable for the team, Seattle suffered.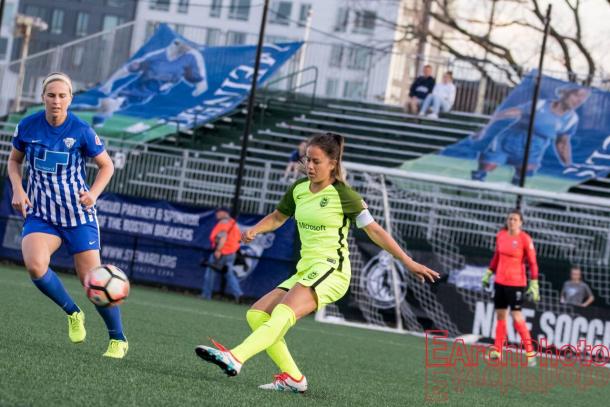 Player with an off-season: Lauren Barnes
One of the stalwarts for the Seattle Reign, Lauren Barnes, will want to forget this season immediately. Up until this year, Barnes had been one of the best defenders the league had to offer and her previous form had earned her a call up to the United States Women's National Team. 2017 was a clear drop in form for Barnes as she was exposed by many of the league's forwards more often than not. With Barnes not being at her very best, Carson Pickett and at different times, Rachel Corsie and Kristen McNabb, were left exposed and could not keep the Seattle backline in tact. If anyone will be looking to improve themselves during the offseason and give a better showing next year, it will be Lauren Barnes.
Hayley Kopmeyer could also have been included in this section as, after a solid start, she began to show her inexperience which cost the Reign three points in some of their games. Head coach Laura Harvey was forced into trading for Australian Lydia Williams after one too many bad games from Kopmeyer and she may have lost the starting job indefinitely now.
Improvements for 2018
"Defense wins championships" as the saying goes, and that has to be Harvey's focus going forward. Whether that means the Reign head coach will look to the draft or the international scene remains to be seen but if Seattle want to be back in the playoffs, their entire backline needs an overhaul and either be improved upon or given better depth. The Reign have also had a few players retire after the season ended, for example Elli Reed and Lindsey Elston, so reinforcements of a high standard will be needed to supplement the likes of Rapinoe and Fishlock. Katie Johnson has been a revelation in her rookie season but Seattle will need more experience up top next year as well. Laura Harvey has proven to be a shrewd scout and will undoubtedly find the right players for her team once again. A Plan B tactically should also be on the checklist for Seattle as most teams in the league have figured them out, but again, quality players can solve that issue with ease.