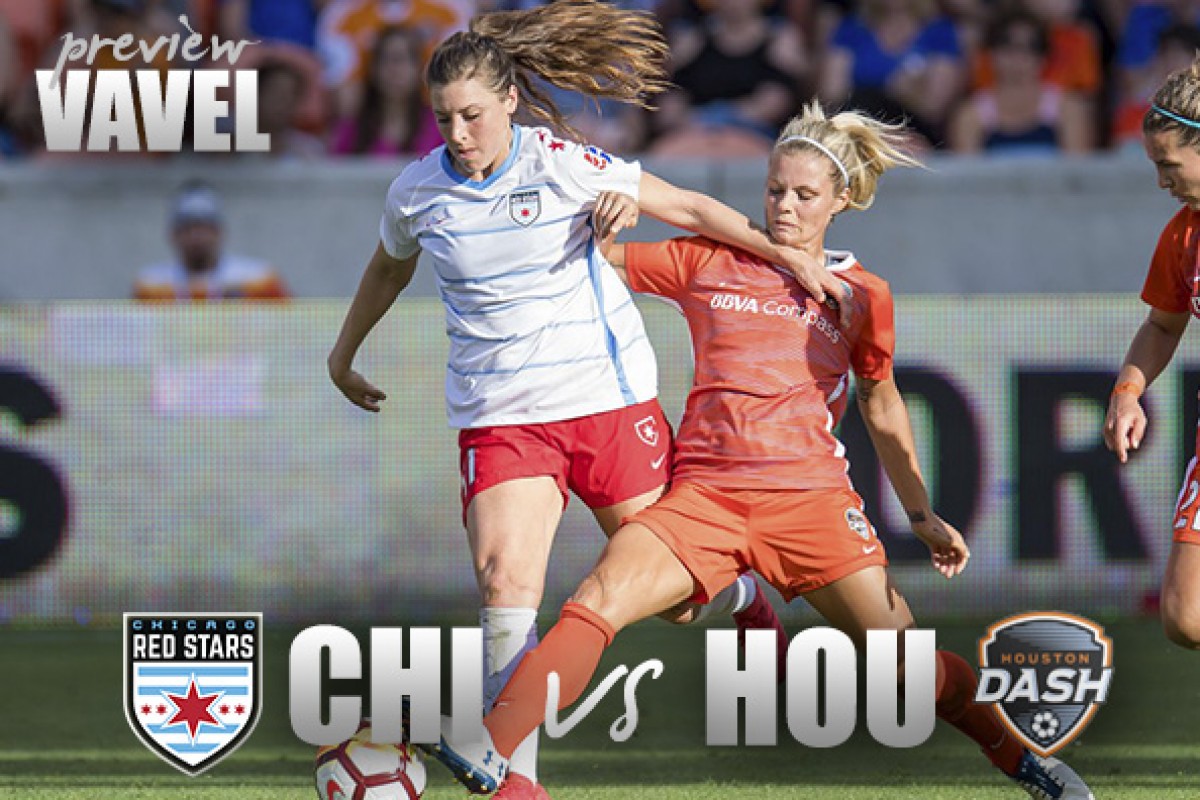 It's only seven weeks into the 2018 National Women's Soccer League season, but the Chicago Red Stars and Houston Dash are preparing to meet for the third time already. Chicago currently leads the series with one win and a tie against the Dash, but the Houston Dash are currently doing well after finally earning their first win last weekend and coming off a midweek draw with the Portland Thorns. Chicago are returning home after a 1-1 draw with the North Carolina Courage.
Chicago's so far so good
Currently at third on the table, the Chicago Red Stars are beginning to find their stride after some ups and downs the first few weeks. Goalkeeper Alyssa Naeher earned Week 6 Player of the Week honors for her 16 saves for the week, 12 of them coming for their game against the Courage. Forward Sam Kerr scored her first goal for the Red Stars in the same match. With the Red Stars beginning to look solid from front to back, they could take another win from the Dash again this weekend.
Chicago's Alyssa Mautz is currently second in the league for goals with three and she also has an assist on the season so far. The likes of her alongside with Kerr could prove to be a dangerous combination - adding on players like Sofia Huerta - for any backline in the league. An important note for this game is that the Red stars have signed Ryan Torrero as a replacement player with Emily Boyd out for an excused absence.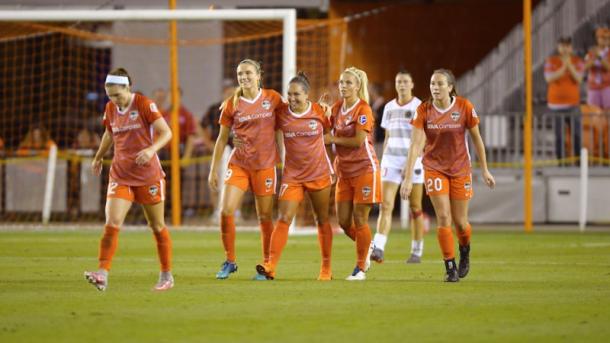 Positives for Houston
The Dash may sit at seventh on the table at the moment, but it wouldn't be too difficult to climb the rankings if they continue to put on strong performances. Their lineup has shifted a bit with the arrival of Kyah Simon, and rookie Kimberly Keever has found herself as an outside back. Rachel Daly and Kristie Mewis have returned to their attacking positions, Daly as a forward and Mewis as a midfielder. This has also opened up a starting role at outside back for Lindsay Agnew.
Simon has already been making an impact for her new club, scoring her first goal in the Dash's game on Wednesday again the Thorns. Having the forward play alongside Daly and Kealia Ohai is a threatening combination once they all find their rhythm with each other. The Dash's backline is also grinding it out: Janine Van Wyk is tied for fourth in the league for clearances with 36 and Amber Brooks is second in blocks with 6. As the season continues it seems like the backline has been able to find their footing and will hopefully continue to do so this weekend against the Chicago Red Stars.
The Chicago Red Stars host the Houston Dash on Saturday, May 12 at Toyota Park. Kickoff is scheduled for 8 PM Eastern Time and will be streamed on go90.