 A Big Four battle in the semifinals of the Monte Carlo Rolex Masters will decided who will be the favourite entering Sundays final. Eight-time champion Rafael Nadal will take on world number two Andy Murray in a blockbuster semifinal clash on Saturday in Monte Carlo with a spot in the final on the line.
The Nadal-Murray match will be the second on court Rainier III on Saturday and will not start before 1 pm local time, which is 7 am EST.
How they got here
Andy Murray has hardly been at his best since the Australian Open an struggled through his first two matches, requiring three sets to win both. He battled past Pierre Hugues-Herbert in the first round, before battling back to survive a scare against Benoit Paire. However, the world number two was far more convincing in the quarterfinals, where he blew the number two player in the Race to London, Milos Raonic, only dropping two games in the process. He will be hoping that his quarterfinal match was the start of a trend rather than a flash in the pan.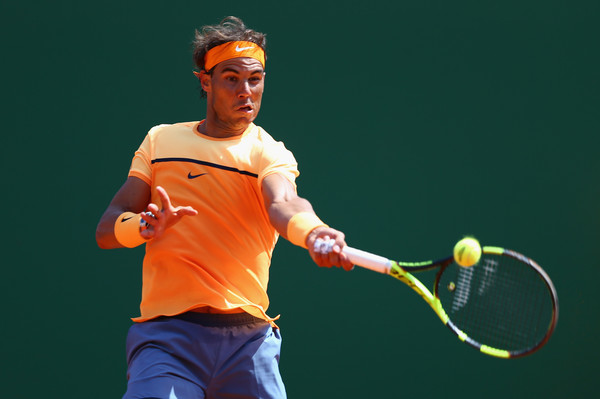 Rafael Nadal has been strong as usual in Monte Carlo, however his results this year have been particularly impressive considering his terrible form so for in 2016. The eight-time Monte Carlo champion has yet to drop a set in three matches, including some wins over tough opponents. Nadal had to battle hard in the third round against Dominic Thiem, but ultimately held off the man who stunned him earlier in the year in Buenos Aires. The next day, he was at imperious best when he crushed 2014 champion Stan Wawrinka. So far in Monte Carlo, Nadal has been very much the King of Clay.
The History
Nadal and Murray share an historic rivalry. This will be their 23rd meeting, with Nadal holding the clear edge in the previous meetings, leading the head-to-head 16 to 6, including three of their last four meetings. Nadal also dominates the clay head-to-head, leading 6-1.
However, Murray's lone clay win was in their last meeting on the red dirt, when he blew out the Spaniard on home soil in Madrid, limiting Nadal to four games, the worst showing of his career on his favourite surface. It's worth noting that the round before that match, Nadal had been utterly dominant all-tournament, only to collapse in the final. They've met twice before in Monte Carlo, both times in the semifinals, with Nadal emerging victorious both times.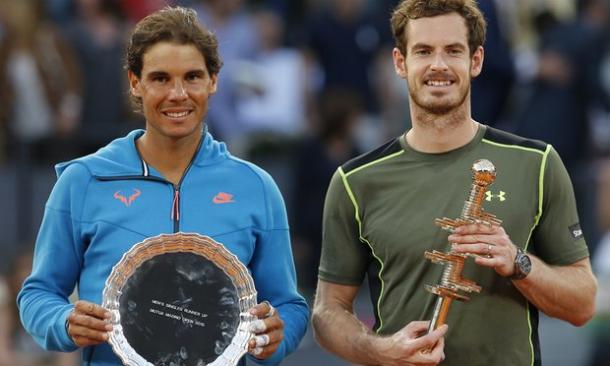 How will Nadal play?
The key factor in this match will be Nadal's form. If the King of Clay plays like his nickname, it will be very hard for Murray to beat him, no matter how well the Brit plays. If Nadal is at his best, there will be very little Murray can do.
However, Nadal has been erratic for the better part of the last two years. He can play great one day and terribly the next. It is no guarantee that just because he has been good up to this point, he will be on-form on Saturday. If you need proof, just look back at Madrid last year, when Nadal came in red hot, only to completely implode. Murray is going to need to hope that Nadal losses some steam before this encounter.
Can Murray dominate the rallies?
Following that point, Murray can force Nadal's level to drop. If he steps inside the baseline and attacks Nadal on every point, he will give himself a chance, even if Nadal is playing well. That's exactly what he did in the Madrid final to crush Nadal last year. Murray spent much of the match inside the baseline and forcing Nadal to scramble. It's the best tactic.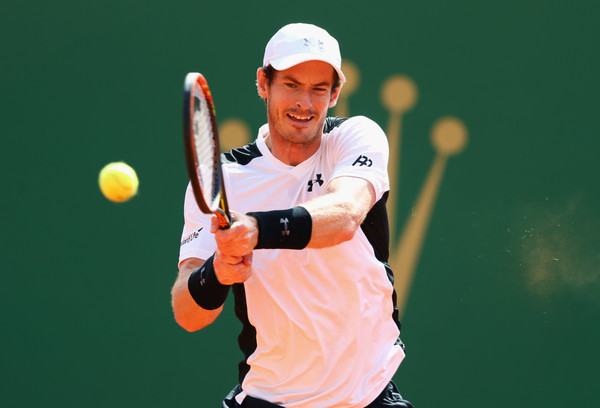 Nadal has gotten this far in the tournament by bullying his opponents off the court with his heavy top spin. Murray cannot allow the fifth seed to do that to him. If Murray gets caught on defence fending off huge Nadal forehands, it won't be a matter of if he loses, but how quickly. But if he can step in and attack, he may be able to put even cracks in Nadal's armour to make it shatter.
Prediction: Nadal in three sets
While Murray's win over Raonic was impressive, he beat a player who is at his weakest on clay and does not play well on the surface. Nadal is the polar opposite. The King of Clay has been unshakeable on the baseline so far, his forehand against Wawrinka was a throwback to his glory years, and he has been able to resist any attack thrown at him. Murray struggled mightily in the first two rounds against players who were solid on clay.
Now he's facing a player who not only is at their strongest on the dirt, but is playing like it took. Murray should have confidence after his quarterfinal and will draw on the Madrid win, but it won't be enough. This is Nadal's tournament to win, and Murray can only stand in his way for so long.