In the Fleming/McEnroe round robin match, Henri Kontinen and John Peers faced Feliciano Lopez and Marc Lopez. The Finnish and Australian team making their debut as a team came out on top 6-3, 7-6(7) at the ATP World Tour Finals in one hour and 18 minutes. The fifth seeds went top of their group following the victory.
They will now face Raven Klaasen and Rajeev Ram in the second round robin match. The Americans also boasted victory in their opening match.
Confident Kontinen/Peers
The fifth seeds came fast out of the blocks. In the fourth game, Peers and Kontinen were too powerful for the Spaniards, hitting an overhead smash to bring up two break points. The Spaniards saved all three break points, finishing off by forcing the error from their opponents to draw level at 2-2.
Just two games later, Peers and Kontinen put the fourth seeds under pressure. The younger of the four players, Kontinen, hit a backhand winner return from the serve of Feliciano Lopez to set up their fourth break point.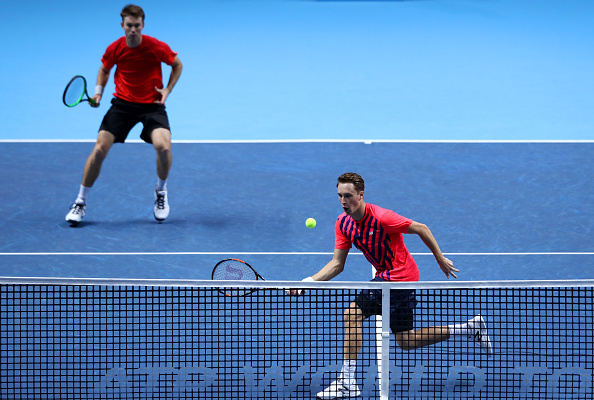 Marc Lopez's attempted volley at the net flew long and the first break went the way of the Kontinen and Peers. The pair then held to love with an overhead smash as they took a healthy 5-2 lead.
The Spanish pair held their next serve to force the fifth seeds to serve it out. They ran away to a love-40 lead before an overhead smash at the net from Peers gave them the first set, 6-3.
No breaks of serve; Kontinen/Peers win match via tiebreaker
Just like the opening set, all four players on the court held serve with the set now at 2-2. The fifth game saw a lapse in concentration on serve from the Spaniards. The 26-year-old Finnish fired an aggressive forehand towards Feliciano Lopez who then netted. Kontinen and Peers grabbed the first break/deciding point of the set. The 34-year-old went out wide, saved the break point and held to stay in the match at 4-3. From that moment on both teams remained on serve until Kontinen/Peers forced a tiebreaker.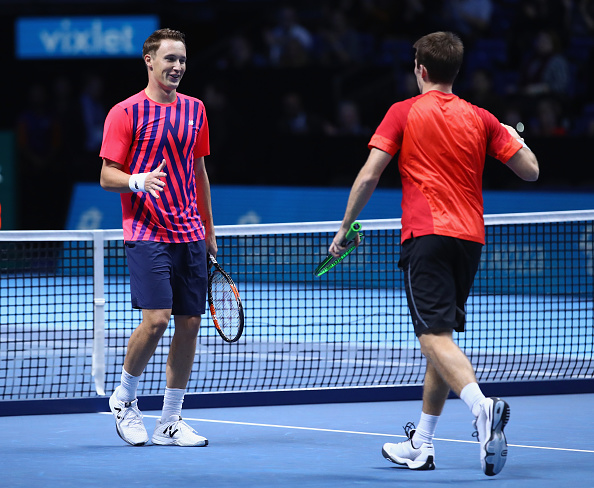 The first mini-break of the set went the way of the fifth seeds after Marc Lopez opted for the wrong shot. The Finn then hit a winner off his backhand side to edge in front at 3-2. They won the next two points before the Spaniards found a way back into the breaker. At 5-4, Peers served a double-fault. But in the next point, they gained a match point when Feliciano Lopez failed to deal with a slow second serve from the Aussie John Peers. The Spaniards would save two more match points but a backhand volley from Kontinen at 8-7 wrapped up the contest, 6-3, 7-6(7).