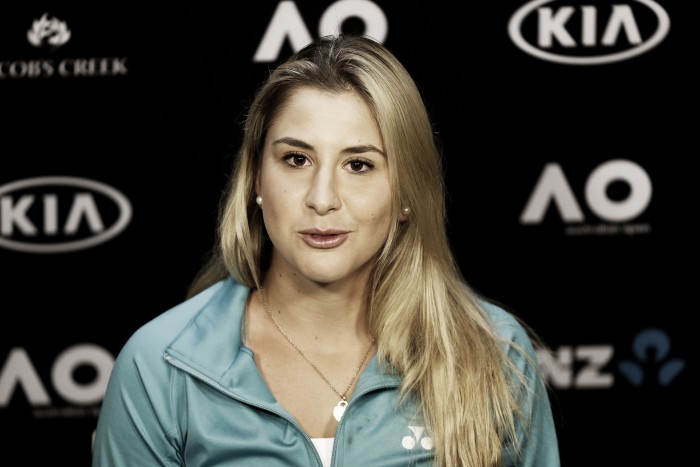 Just days ahead of her highly anticipated first-round clash with 22-time Grand Slam champion Serena Williams, Belinda Bencic sat before the media at the 2017 Australian Open to discuss her preparations and expectations going into her third meeting with the former world number one, having won their last one a short 17 months ago en route to winning her second WTA title at the 2015 Rogers Cup presented by National Bank.
Bencic "Really Happy, Super Pumped" for First-Round Date with Williams
Oh, the beauty of social media. Within seconds of the determination of this mouthwatering first-round encounter, Bencic was informed of the matchup through the beauty of a certain social media giant. "My Twitter was blowing up," she recalled. "I was like, 'What's going on?' That's when I saw it."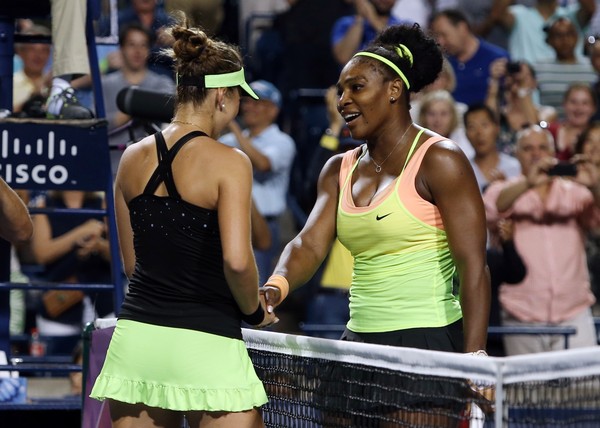 Instead of choosing to look at her sudden twist in fate as a misfortune, Bencic chose to look at her clash with Williams as a big opportunity to reestablish herself on the main tour, after what has been a very difficult last twelve months dominated by recurring and back-to-back injury injuries. "Yeah, like everyone is like, 'Oh, bad luck with the draw.' Me, I'm, like, pretty happy and excited about it," she said.
"Well, I think we're going to play on the big court. It's a big match, playing against Serena Williams. It's what everyone's working for," she explained. "To play Australian Open, of course like first round, but that's how it is. I'm just pumped about it, yeah."
Bencic: "I Think I'm Pretty Close to 100%"
Despite being forced to call it quits midway through her first round match at the Apia International Sydney due to a painful right big toenail injury, Bencic insists she is ready and raring to go for Tuesday afternoon when she is set to take on the 22-time Grand Slam champion on Rod Laver Arena.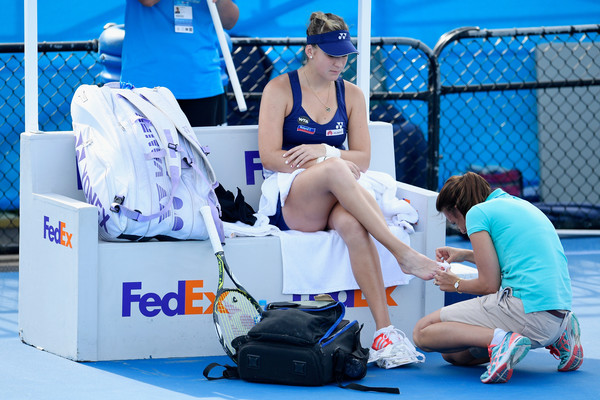 "Last year was very tough," the former world number seven reflected. "I got one injury, then it was a circle into the next one. I just didn't stop. I came back, didn't play very good."
"Now I think I'm really motivated to play, first of all. I'm so happy to be here. Physically I have nothing that bothers me, except this thing in Sydney. No, I think I'm pretty close to 100%."
Fond Memories Remain a Source of Inspiration for Bencic
It's been just 17 months since an 18-year-old Bencic added Williams to her latest list of scalps en route to claiming the biggest title of her young career at the Rogers Cup presented by National Bank in Toronto, and the memories are still very fresh for the Swiss Miss, who can recall the match like it was yesterday. "I still remember, like, the last game, like every point, everything," she said. "It was, for sure, my biggest win until now."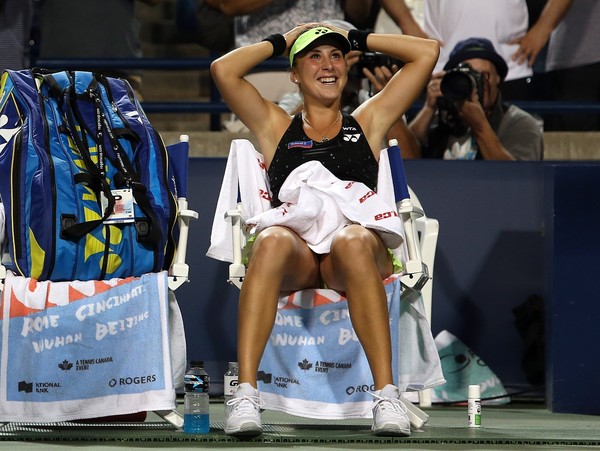 "I think I did very well that I always, you know, even though she killed me [in] the first set, I always stayed there, putting the balls back, playing, trying the best. I always was there," she recalled when asked what she felt she did so well to win their last meeting. "At some point, she also got a little bit, like, down in the match. That's where I kind of could take the overhand and get to the third set [and eventually win the match], yeah."
"I hope I can take this memory and put it to positive energy to be, like, super confident on the court, and play good."