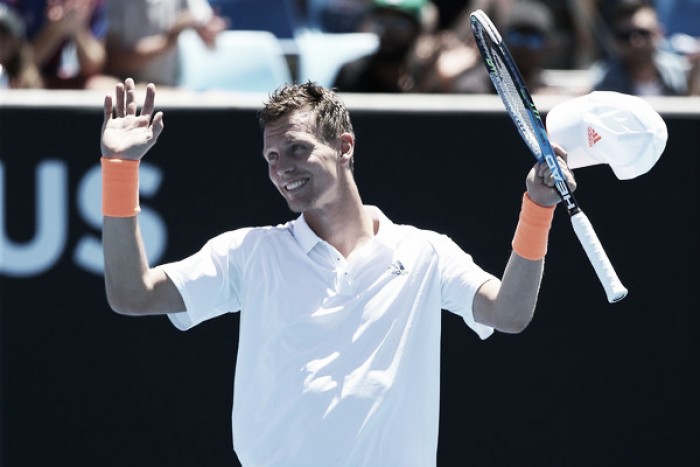 Czech Tomas Berdych has always wore a serious expression in his senior career but the world number 12 says he is looking for more ways to express his happiness.
The 31-year-old crashed out in the third round of the Australian Open to eventual champion Roger Federer and is still seeking his maiden Grand Slam trophy despite reaching at least the semifinals in each of the four majors in his career.
Unlike several other stars on the tour, Berdych has rarely gifted his fans an insight into his private life but the Czech has finally discovered a tool that will allow him to share his thoughts more regularly.
Social media
"I realised that social media would let me show the public who I am, what I like, how I feel when I'm not playing," Berdych revealed in an interview.
"Then all of a sudden they realise that I'm different from the person I am on the court."
Berdych famously withdrew from the Olympic Games in Rio last summer on the advice of his wife, Ester, and the Czech star admitted that she has warned him against the dangers of social media.
The 31-year-old says he is careful not to allow the media to latch onto any stories as he enjoys the privacy off the court.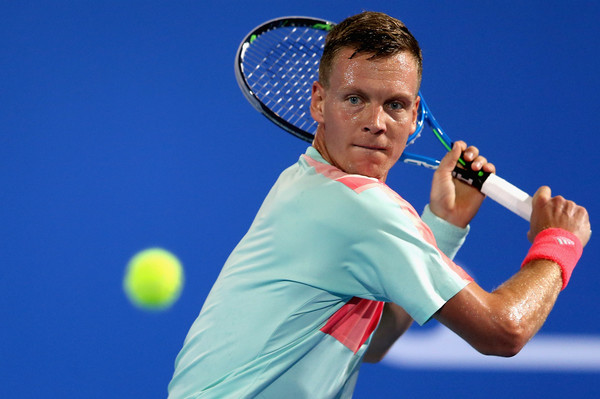 All business
However, Berdych is keen to keep his negative emotions in check during matches as it can hinder his game.
Few will forget his memorable semifinal with Andy Murray at the Australian Open in 2015 and, despite the pair having revealed they are now on amicable terms, the adrenaline of the sport can quickly get to the Czech.
"When you get distracted, it's game over, you can't be competitive," he added.
"The way tennis is at the moment, everyone needs to be super focused if they want to be successful."