 In the hot conditions, fourth seed and 2015 BNP Paribas Open champion Simona Halep went up against Kristina Mladenovic. For Mladenovic, it was the first time she had come as far as the third round here and she was looking to build on it given her recent blistering form. For Halep, who took a month's break to rest her knee, had to be at her best against the Frenchwoman who also led their head-to-head 2-1.
The match was closer than the scoreline suggests. The Romanian started the better of the two always putting the Mladenovic serve under pressure. As much as Halep was piling on the pressure, the Frenchwoman stood up to them and converted her own chances to grab the first set. Mladenovic was growing in confidence and despite Halep battling hard to fight back, the match rust showed and the Frenchwoman went on to seal a big 6-3 6-3 win over the fourth seed to advance to the round of 16.
Halep fails to convert her chances while Mladenovic grabs hers
It was a tale of wasted chances in the first set for the Romanian. Right from the get, Mladenovic was pushed in her service games and tangled in long rallies with the fourth seed and Halep was just slightly edging them. For her part, the Frenchwoman threw in everything she had but eventually crumbled on Halep's fifth break point in a mammoth game. Even though Mladenovic broke right back after a double fault gift from the Romanian, another long service game loomed for her. She held this time but not before saving five break points and it looked like it was going to be a long battle with 35 minutes gone and just three games played.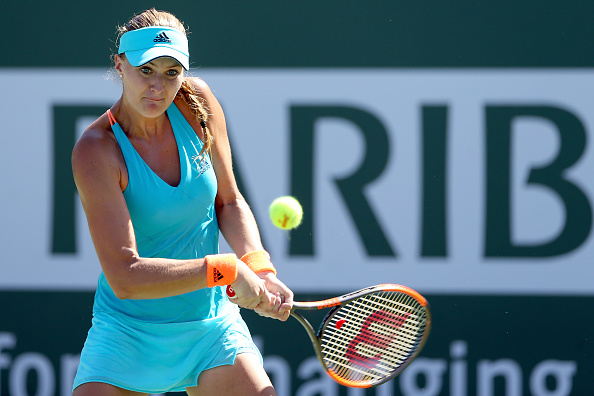 They traded breaks once more to level for 3-3 before Mladenovic eventually came through a much shorter service game where she fended off a break point to get her nose in front for the first time in the match. The Frenchwoman's aggressive style of play rewarded her with opportunities to extend her lead and she did so with aplomb finding the crucial break for a 5-3 lead. With the set on her racket, it was the only game Mladenovic did not face any break point and closed out the set 6-3.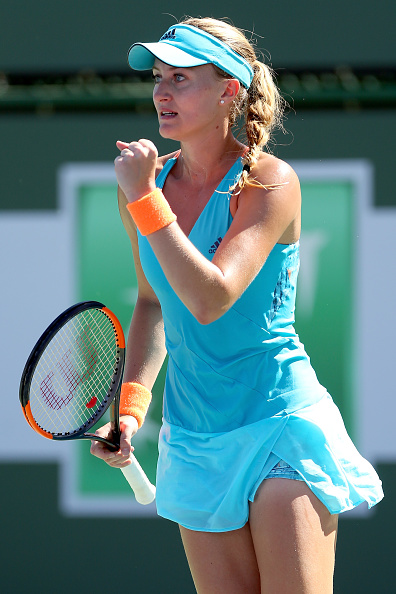 Mladenovic rides on momentum as Halep fades away
The Frenchwoman continued saving break points to start the second match with a service hold. Halep was just not able to find the edge to convert her chances and she was made to pay as Mladenovic set up a couple of break points with a stunning forehand winner and converting one of those for a 2-1 lead. The Romanian came firing back carving out triple break points with a backhand winner. Mladenovic, however, showed great resolute to snuff out all three of them before holding on to her lead for 3-1.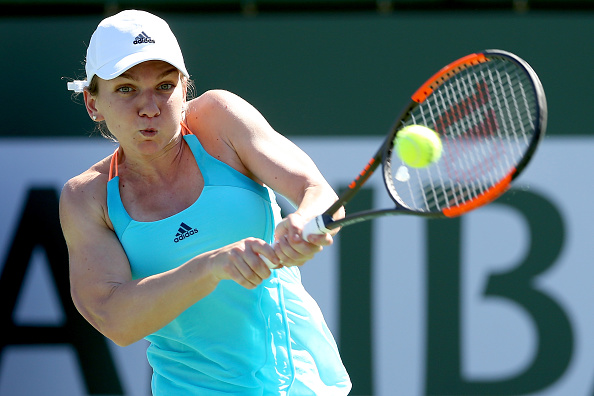 Halep held her own game with ease and continued applying pressure on the Frenchwoman's serve like in the first set. The Romanian was relentlessly looking to break back but Mladenovic would not cave in coming up with another clutch hold for 4-2. Halep's efforts looked to tire her out and she played a poor game allowing Mladenovic to take advantage to earn the double break.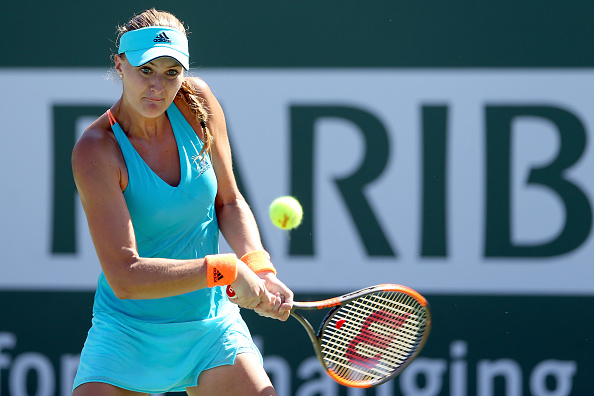 Serving for the match at 5-2, it was evident nerves were aplenty for the Frenchwoman who hit double faults on both her match points. Her serve let her down and Halep managed to get one of the breaks back for 3-5. However, the Romanian could not sustain with Mladenovic fired a huge forehand winner setting up triple match points. Halep eventually buckled as Mladenovic converted the second of those to seal an impressive victory against the fourth seed.