 The fourth round of the BNP Paribas Open witnessed a retirement as Timea Bacsinszky was forced to throw in the white towel for her match against Karolina Pliskova, suffering a disappointing end to her encouraging Indian Wells campaign.
Pliskova dominates play
Pliskova started the match the best way possible after holding her serve comfortably in the opening game of the match, showing no signs of a slow start. The Czech's strong returns seemed to pose a big problem for Bacsinszky as the hard hitter quickly earned a 0-30 lead in her opening return game.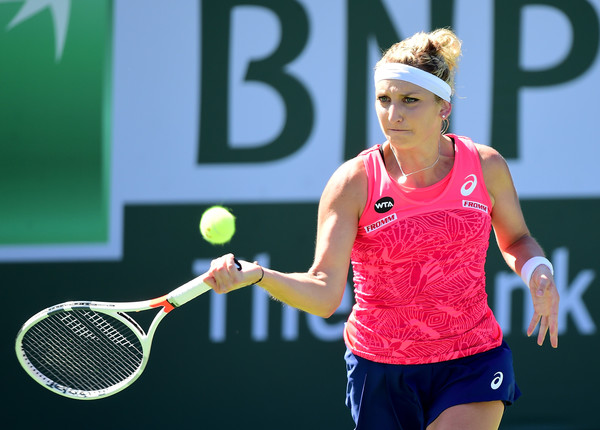 The Swiss saved the first break point with a wonderful backhand hit at a perfect angle, leaving Pliskova shell-shocked behind at the baseline. Another backhand masterclass from Bacsinszky allowed her to save a second break point, but Pliskova was just too good for her as she converted on her third opportunity, making a great return before playing some excellent offensive tennis to take the advantage and open up an early 2-0 lead. Bacsinszky continued to struggle in the opening stages of the match as she was still unable to find a breakthrough in her return games and thus allowing Pliskova to consolidate the break and extend her lead on the scoreboard to three games.
Bacsinszky endured yet another tight service game, but this time she was able to prevail and get onto the scoreboard after Pliskova hit a backhand wide on game point, although she had to save a break point in the process with an impressive strong serve that was unreturnable. Bacsinszky finally earned some chances in her return games as she managed to win two points off Pliskova's serve in a single game for the first time in the match, but she was still unable to find a breakthrough as the Czech continued strolling through the first set.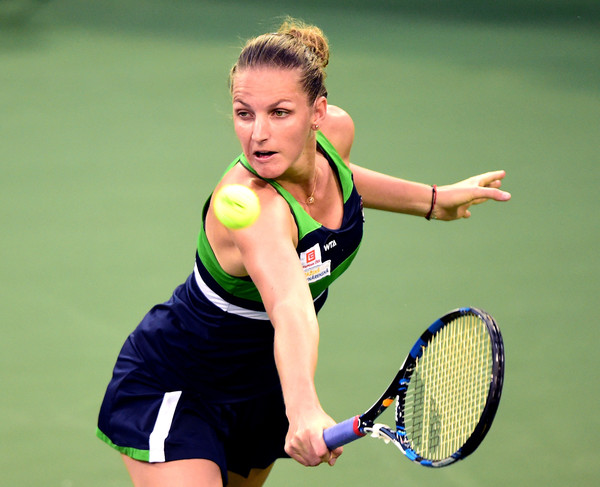 Bacsinszky pulls the plug
After a service break to love for the 2016 US Open finalist which followed, Bacsinszky decided to call it a quit as she could not bear the pain anymore. It turned out to be a left wrist injury, and that can be seen from the start of the match when Bacsinszky already had some heavy strapping on it, perhaps just for precautionary purposes. When requesting to retire from the match, Bacsinszky can be seen sobbing when waiting for the trainer, most probably due to the pain or the fact that she has to give up in the match. Both played ended the match at the net with a nice conversation, most probably about Bacsinszky's injuries.
No one knows the severity of this injury and if it would affect Bacsinszky's appearance in Miami until we wait for an official statement. Apparently, the injury seemed to be very serious as she entered her press conference with a brace on her left wrist, and was unable to hold a racquet with her left hand, according to Diego Barbiani on Twitter.