 Five-time Grand Slam champion Maria Sharapova has praised fellow tennis great Venus Williams for the American's longevity on the WTA Tour, just over a week after Williams beat the likes of Jelena Ostapenko and Johanna Konta to reach her second Grand Slam final of the year at Wimbledon.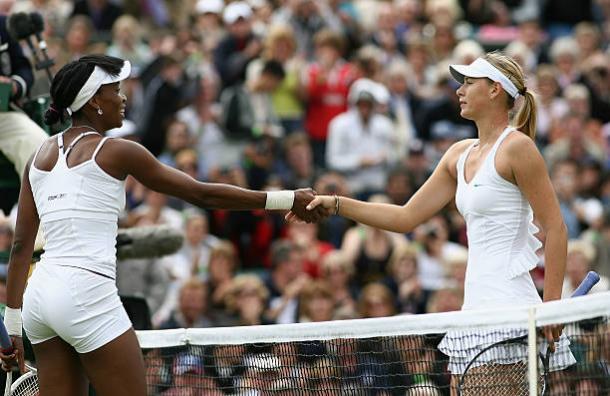 Sharapova, who turned 30 back in April, praised Williams during her press conference ahead of her World Team Tennis appearance for the Orange County Breakers, saying that the 37-year-old is "an incredible example" and that "she's definitely set the bar high" for players having success in the latter stages of their career.
The Russian, who has recovered from a muscle injury which saw her miss the whole of the grass court season, will return to the tour in Stanford next week after receiving a wildcard into the Bank of the West Classic.
Sharapova takes heart from Williams' recent success
After her return from a 15-month drugs ban earlier this year, Sharapova has openly expressed her desire to add to her five Grand Slam singles titles and has undoubtedly taken heart from the 37-year-old, who has reached the finals of the both the Australian Open and Wimbledon this year; she is currently ranked third on the Porsche Race To Singapore.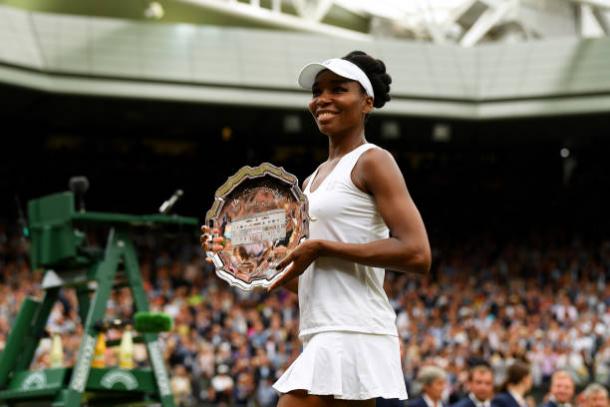 The Russian was full of praise for her fellow former world number one, commenting on how Williams proves that players can have success in their late thirties, "just take an example from Venus, who's able to do what she did at Wimbledon," adding that Williams "is an incredible example" due to the level of tennis she has been playing.
Sharapova also commented that Williams has "set the bar high" for players looking to compete into their late thirties. The Russian will undoubtedly be buoyed that the American, whose playing style is not to dissimilar from hers, has has success at a time where several talented younger players are trying to break through.