Sloane Stephens' dream comeback run continued when she totally outclassed world number three and former world number one Angelique Kerber in straight sets, losing just a mere four games in the process to triumph in 58 minutes of play. The German put in a poor and disappointing performance but the American was just too good with her aggressive tennis today, progressing to the quarterfinals of the Rogers Cup.
Kerber makes positive start but falters later on
Kerber looked poised for the victory as she finally regained her form recently, and her solid service hold in the first game made it seemed so. However, Stephens was out there to prove everyone wrong when she held her opening service game without a problem.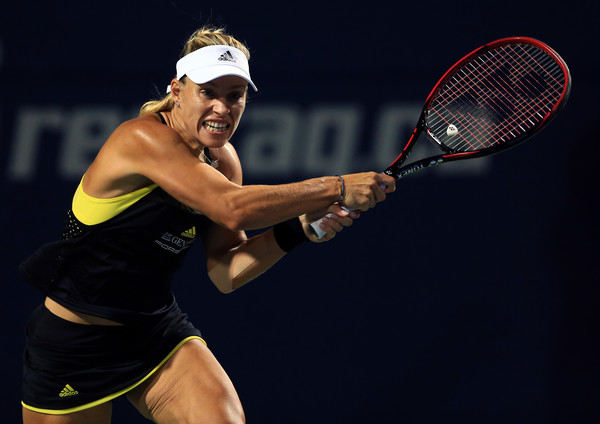 Kerber was absolutely firing with her baseline game early on, with her forehand looking booming with power. However, it was surprisingly the American who made the first breakthrough when she benefitted from some unforced errors by the world number three, who fell behind an early deficit despite looking good.
After an exchange of love service holds which saw both players dictate play on their serves, Kerber found herself in deep trouble once more. Being a shadow of her 2016 self, Kerber's level of play decreased as the match progressed as everything went wrong for her, hitting a failed drop shot attempt at 2-4 30-30 to gift Stephens a break point.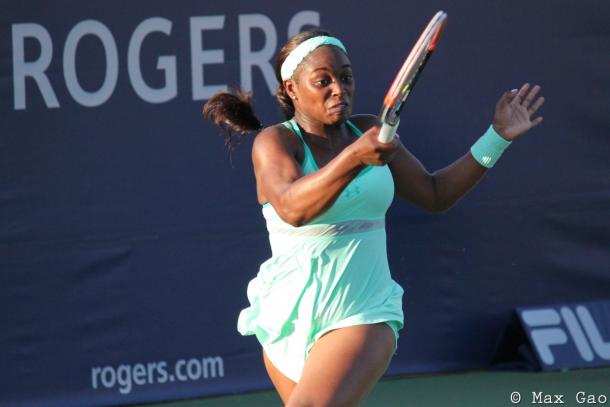 Kerber dictated play on break point but failed to close it out as she was broken for the second time in the match, allowing Stephens to be one game away from the win. Kerber completely lost the rhythm on her backhand, committing countless unforced errors and allowed Stephens to control proceedings, sealing the first set 6-2 after just 25 minutes of play.
Stephens continues amazing run, triumphs in just 58 minutes
Kerber's woes continued in the second set as her groundstrokes started to produce some loopholes and allowed Stephens to break in the opening game with the help of several unforced errors by the German. The current world number three have failed to find her best tennis this year, and she continued to struggle through this match despite having a positive start. She had the golden opportunity to break straight back in the next game but failed to convert any of her three break points as Stephens held firm to consolidate the break for a 2-0 lead.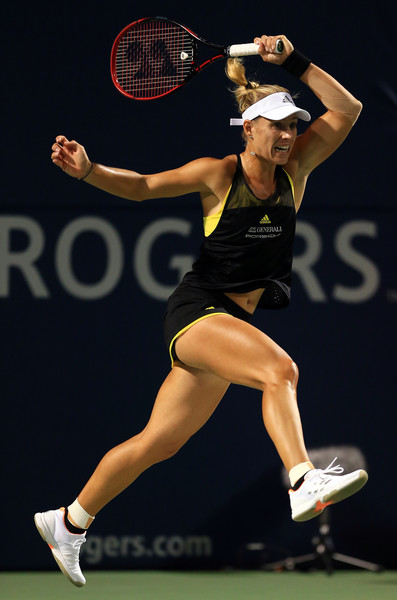 Kerber then got herself onto the scoreboard with a comfortable service hold and looked to produce an improbable comeback. However, the American was just too strong as she clinched three consecutive games for a formidable 5-1 lead, breaking serve yet again to earn a double-break advantage. The German showed some great mental toughness when she played some encouraging tennis to earn a consolation game, but it was not enough as Stephens closed out the match in some style, prevailing in an amazing rally to clinch the win after just 58 minutes.
Match Stats: Stephens just too strong for Kerber
Kerber was often erratic throughout the match and she committed 11 unforced errors, and a huge chunk of forced errors after failing to handle the aggressive Stephens. The American was hitting the ball cleanly and was just peaking in the match, blasting 16 winners which only came with seven unforced errors. Stephens had a high first serve percentage of 77 and won 73 percent of points behind those powerful serves.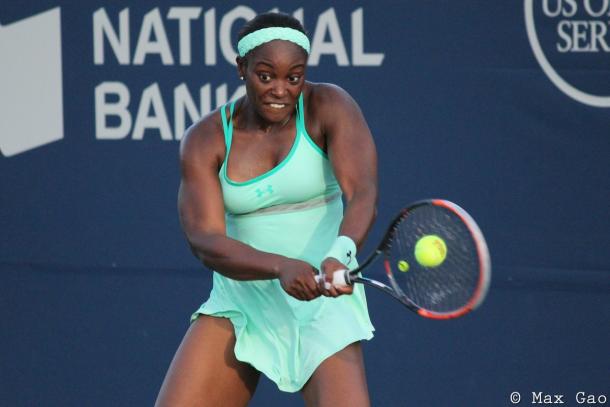 Her second deliveries were not that bad either, only losing five points off them throughout the encounter. Although Kerber only lost just eight points behind her efficient first serves, the former world number one only sent 57 percent of first serves in which allowed Stephens to exploit her vulnerable second serves, which Kerber only won just seven points behind them.