 In her first, though unofficial, match since the birth of her baby daughter, Serena Williams put in an encouraging display against current world number seven Jelena Ostapenko at the Mubadala World Tennis Championship, despite falling in three sets. Looking hampered in her movements early on, Serena improved as time progressed, but Ostapenko proved to be too strong ultimately.
Slow start for Ostapenko, but she rebounds to take the lead
Ostapenko opted to serve in the opening game of the match, but certainly that decision proved to backfire after she threw in three unforced errors to gift Williams the first break. The American underwent a C-section for a birth, weakening her core muscles. This could be visibly seen in her serves, the shot which was most affected. Her serves were understandably weaker than usual, being at an average of 120 km/h early on. Ostapenko pounced on the vulnerable serves, breaking straight back with some impressive returns.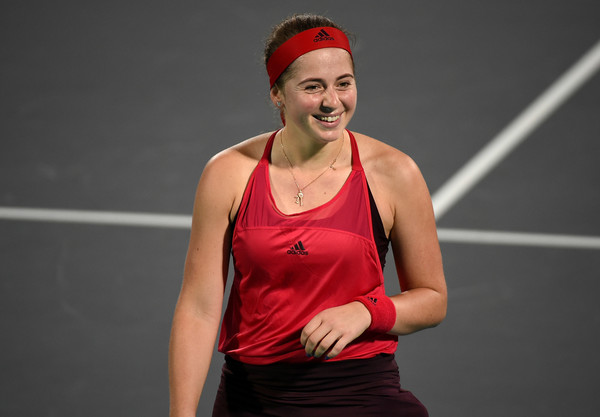 Ostapenko strolls to the first set
Known for her risky playing style which saw her hit 245 winners en route to her maiden Slam title — Ostapenko found the rhythm and never seemed to let go. She rattled off four straight games before Williams put in a solid serving game, with her serves looking more powerful as compared to the start. Nonetheless, Ostapenko did not lose her composure, and instead sealed the first set 6-2 after just a mere 26 minutes of play.
Serena fights back
The changeover between sets seemed to have greatly affected Ostapenko, who totally lost the plot as Serena stepped up her game and started firing on all cylinders. The 23-time Grand Slam champion's groundstrokes were absolutely solid, grabbing her first break of the match with an unbelievable lob winner on break point. Continuous return winners followed, and she soon found herself up a double break at *3-0.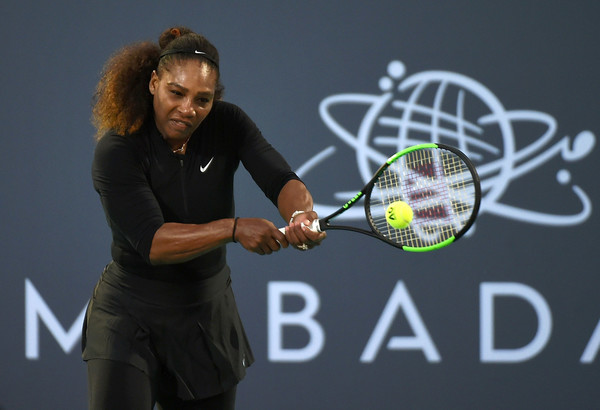 Heading to a match tiebreak
Although Ostapenko produced a comeback and lessened the deficit to just one solitary game, Williams' fighting spirit showed despite it being just an exhibition. She remained disciplined, and used her powerful baseline winners to finally claim the second set 6-3, with the help of a lucky netcord on set point.
Ostapenko never looked back after jumping to 5-0 lead
Several shocking misses from Williams reflected the rust in her game which she needed to overcome if she were to mount a title challenge at Melbourne — and she surprisingly faced a 0-5 deficit in the match tie-break. Ostapenko took advantage of her lead, and strolled through the remainder of the match for a 6-2, 3-6, [10-5] victory against her "childhood idol".
"In the middle of the match I looked over and I was like 'is Olympia okay?' Because usually I'm always with her," Williams pointed out.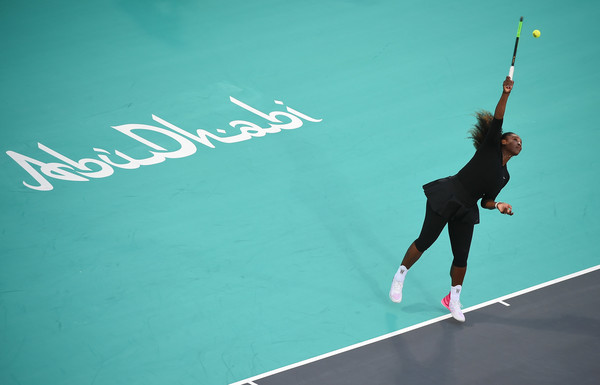 "I'm taking it one day at a time. I'm going to assess everything with Patrick and my team and go from there," Serena mentioned during her post-match press conference. Certainly, it is better to delay her official comeback than to compete while being unprepared.
Quotes are courtesy of Sport360's journalist Reem Abulleil