 Only one word could be used to describe the first match in Rod Laver Arena today: unbelievable. After a scintillating 225-minutes of play, world number one Simona Halep sneaked past the dangerous Lauren Davis in the third round of the 2018 Australian Open. Suffering a huge scare against the American, she had to save three match points before converting one of her own to set up a blockbuster meeting with Naomi Osaka in the fourth round, prevailing with an incredible 4-6, 6-4, 15-13 scoreline.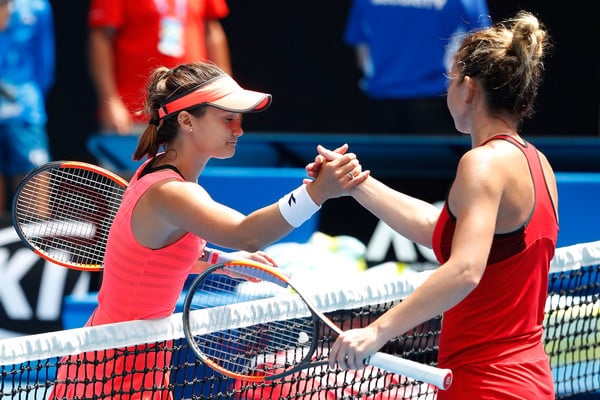 Davis shocks Halep
It wasn't the best of starts for either of the players as unforced errors ruled the game early in the match, but surprisingly, Davis earned her first shot at taking the lead with some precise hitting. Solid groundstrokes saw her claim a break point chance, but a fortunate net cord winner saved Halep from the brink and got her onto the scoreboard.
A quick exchange of service breaks soon followed, while Halep definitely did not look at her best as her movements started getting awkward with the effects of her ankle injury potentially kicking in. Serving to stay in the first set at 4-5, Halep failed to fend off the inspired play of Davis, particularly on her backhand side, and ultimately conceded the set 4-6 after just 40 minutes of play.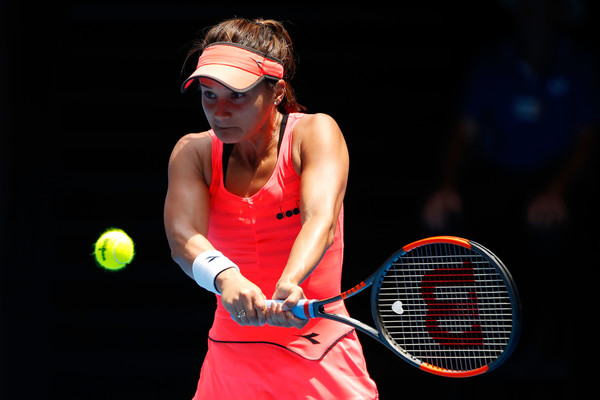 Halep storms back
Davis failed to keep up her momentum after grabbing the first set, as her baseline game crumbled at the sight of the finishing line. She was making more errors than usual and was too leaky on her forehands. Both players missed break point opportunities later on, ensuring that the sole break was crucial for Halep.
Davis was broken in the third game, throwing in an unfortunate double-fault on break point. Bearing with the pain from her ankle, Halep continued to battle past the tough resilience of Davis and finally leveled the match with an incredible defensive backhand which surprised her opponent.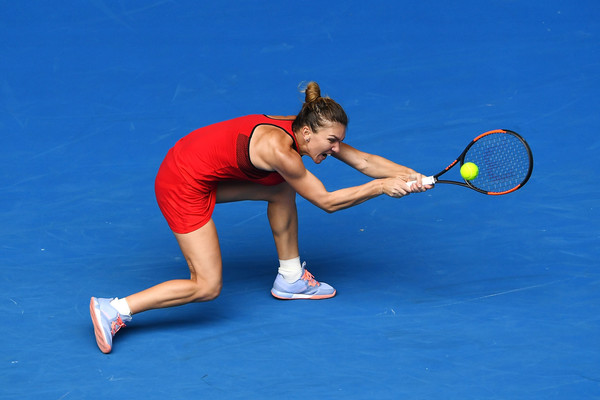 Speaking about the ankle, things aren't that optimistic as it seems, but still better than expected, "It's sore. I felt the pain. It's not recovered. It's impossible to recover after. After this match I think tomorrow is gonna be worse, but I just push, push myself, and we will see what's gonna happen."
Top-ranked Romanian prevails in thriller
The final set was the best in recent memory, and probably the greatest of the tournament. Davis looked to be down-and-out especially coming into the encounter as the underdog and having lost the second set, she conceded ten straight points to go down 1-3 in the decider. Unexpectedly, the American regained her composure and found her groove once more, grabbing back the break by prevailing in a marathon rally.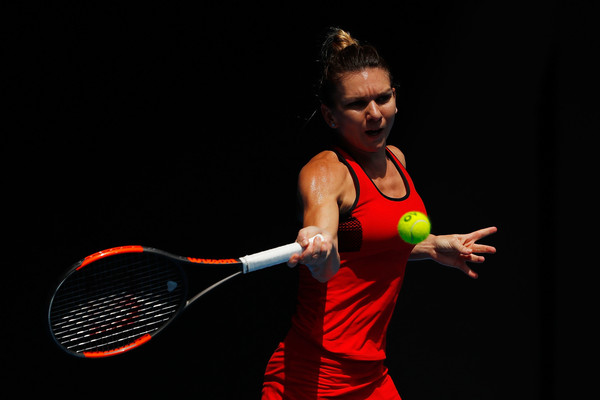 Halep then earned two chances to serve out the match — and both times, she faltered. Or rather, Davis' backhands allowed her to stay alive. Both players' vulnerable second serves were being brutally punished by each other, and the scoreline started getting tense with Davis facing four break points at 8-8. Despite facing the incredible amount of pressure, the world number 76 remained on serve while Halep failed to convert all her chances.
"Yeah, I have never played a match like that before where it went so long in the third set. We were both fighting our hearts out, and, I mean, every point was just super long." Davis mentioned during her post-match press conference.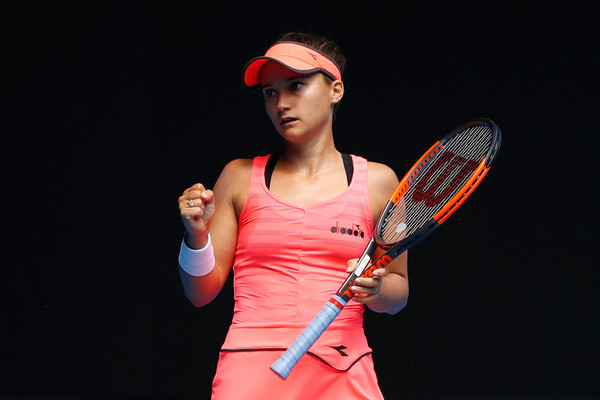 The drama unfolded in Rod Laver Arena after Davis owned triple match points on Halep's serve at 10-10, but a broken toenail derailed her chances as she was forced to call a medical timeout after Halep rattled off five consecutive points.
Immediately, links were made to the world number one's improved mentality as she continued fighting amidst the scoreline, "I think in the past I wouldn't have fought that hard. Maybe when she had the match balls, maybe I would have lost it. But now I improved in that way and it makes me really happy that I change myself in a good way."
Another marathon game followed as Davis once again escaped from the brink, saving five break points to hold for 12-11 and put herself in an advantageous position to close out the win. Both players were struggling physically with cramps kicking in, but neither was willing to throw in the white towel as they continued to put up a high-quality performance. After 10 consecutive holds, it was Halep who finally made the breakthrough, and this time, after three-hours, 45-minutes of play, she closed out the thrilling victory after Davis sent a forehand just wide.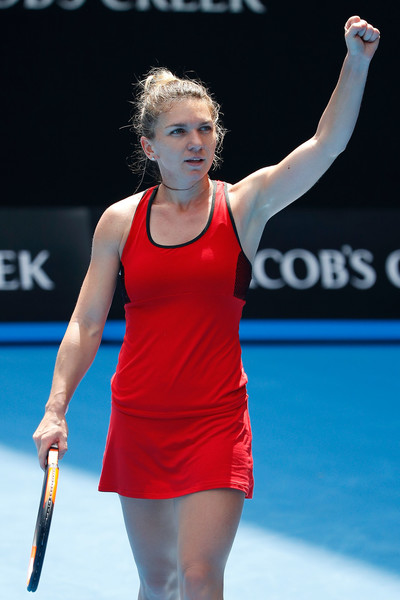 It was a good match for both players, and it must have been particularly heartbreaking for the American especially after owning three match points and her broken toenail hindered her. Nonetheless, it was a match full of positives for her, "There's a lot that I think I can work on going home, but I think after this I'm just gonna really focus on all that I did well and just how well I handled myself at this tournament and just how well I played, for sure."