 The 2016 champion, Angelique Kerber played the first match of the day against last year's US Open finalist, Madison Keys. Both players had faced each other on six occasions, Kerber only losing once in 2014. Many were wondering if Keys would be able to stop Kerber's impressive run. However, Angelique Kerber once again proved why she's among the favorites to win the Australian Open as she defeated an erratic Madison Keys 6-1, 6-2 in just 51 minutes to be back into the semifinals.
Before this match, Madison Keys hadn't lost a set in the tournament but today, the American seemed lost on court as she made 25 unforced errors against 7 from the German. In the second set, Keys seemed to have put herself back in contention but Kerber was quick to turn things to her favor again.
Kerber is the only player remaining in the draw that has won a Grand Slam in the past and her experience of winning two majors could be a great motivation in her semifinal match where she will face Simona Halep. She has a winning record against the Romanian.
An erratic Keys hands the set after just 21 minutes
The German struck first as she broke Keys in the opening game but Kerber had to work hard to keep that lead as she faced two break points on her serve. For one moment, it seemed like Keys would get the break as she was in total control during a deciding rally but ended up hitting a forehand into the net to bring it back the deuce. After facing some difficulties, the German was able to stay on the lead. The gap between both players was small as it was only a break of difference, but Keys began to make more unforced errors and widened the lead for Kerber after yielding another break.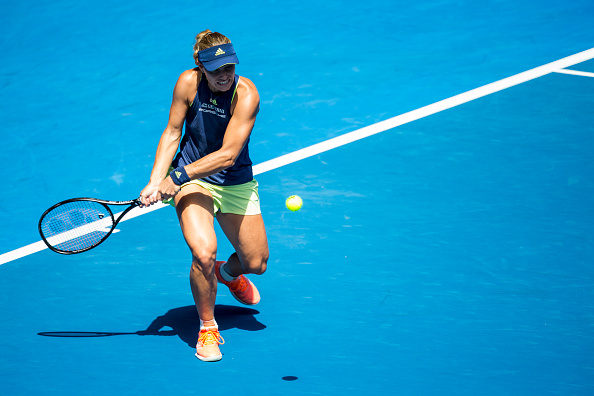 Leading 3-0, the German had two breaks to her favor and wasn't willing to relinquish her serve as she extended her lead to 4-0. However, Keys finally stepped up her game and put an end to Kerber's streak as she held to love to get onto the scoreboard. Having overcome the first test, Keys now had the arduous challenge of retrieving two breaks and get back in the set but the former world number one continued to outpower Keys with her groundstrokes and put the German just one game away from the set. The pressure was too much for the American who was not able to keep her serve, handing the set after just 21 minutes.
Angelique Kerber is back into the semifinals after a dominating performance
Kerber's momentum carried on as she easily held her serve to be up 1-0. The American desperately needed to regroup herself and have a good start in this set to avoid history from repeating itself but the streak of errors continued for Keys who again yielded her serve early on the set. Back on serve, the German didn't hold back as she kept blasting deep and powerful groundstrokes that Keys couldn't contain and therefore pushed her to the mistake. Back on serve, the German replicated what had happened in the first set as she blasted a forehand winner to hold her serve and lead 3-0.
Only one break down, Keys still had a chance to attempt a comeback and she made a good start when she held her serve to not prolong Kerber's lead. Soon, things began to complicate for Kerber who had to face three break points. This time, Keys didn't hold back and broke the German to love after Kerber hit a wide forehand.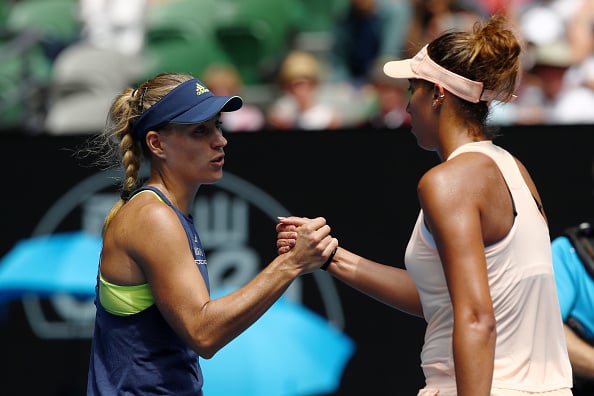 Back on serve, Keys hit a double-fault to start the game and while she seemed to be moving and hitting the ball better she was not able to hold and went back to be one break down after blazing a wide forehand. Leading 4-2 and with the advantage confirmed, the German kept imposing her dominance as she went on to hold and be just one game away from the semifinals. With the pressure on her, Keys now had to serve to stay in the match but soon enough, Kerber raced to obtain three match points. One point later, the American sprayed a backhand into the net to give Kerber her pass to the semifinals.