 Canadian tennis player Eugenie Bouchard secured an undisclosed settlement from the United States Tennis Association on Friday, with the former world number five successfully claiming that the organization was mostly negligent and liable for the concussion she previously suffered at the US Open.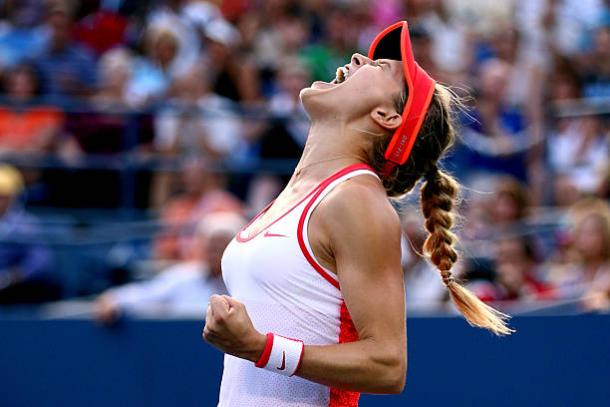 It has been two and a half years since Bouchard, then ranked inside the top 30, slipped in a dark locker room at Flushing Meadows which had recently been cleaned, though various delays in the following months and years have meant she was only able to take the USTA to court over this past week. The Canadian was found to have had contributed some part to her injury, with a jury of seven setting her responsibility at 25 percent, though received an undisclosed settlement from the USTA after four hours of negotiation on Friday.
Bouchard secures victory after lengthy legal battle
The story of Bouchard's drop off in form over the past few seasons has often overshadowed the ongoing legal battle between her and one of the most important bodies in sport, though the former Wimbledon finalist claimed to feel "vindicated" after securing a significant victory in the trial, which started back on Tuesday.
Bouchard's main argument throughout the legal proceedings was the concussion she suffered caused her a significant loss of earnings. Following the fall back in 2015, she was forced to withdraw from the fourth round of the singles draw, as well as both the doubles and mixed doubles, whilst she was also only able to play one more match in the rest of the season; a match that resulted in her retiring at the China Open against Andrea Petkovic due to dizziness. The Canadian has further struggled since then and has now fallen outside the top 100 in the WTA Rankings.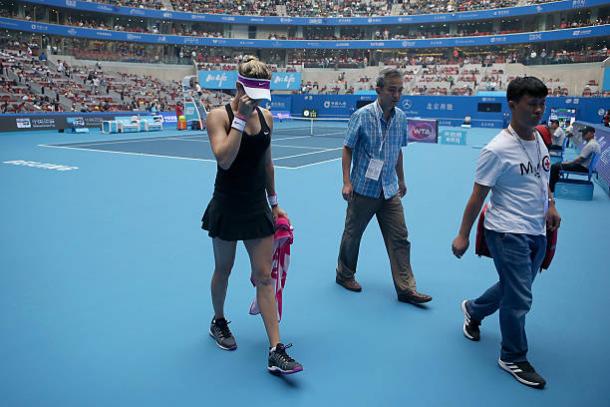 After three days of evidence from both Bouchard and the USTA camps, in which notably no one from the USTA side admitted to cleaning the floor that evening, the jury decided in the Canadian's favor, though the decision on damages the next day was well drawn out. With Bouchard refusing to detail her off-court earnings both sides were forced into a settlement, which was finally achieved after four hours of negotiations in New York. The exact details of the settlement remain confidential.