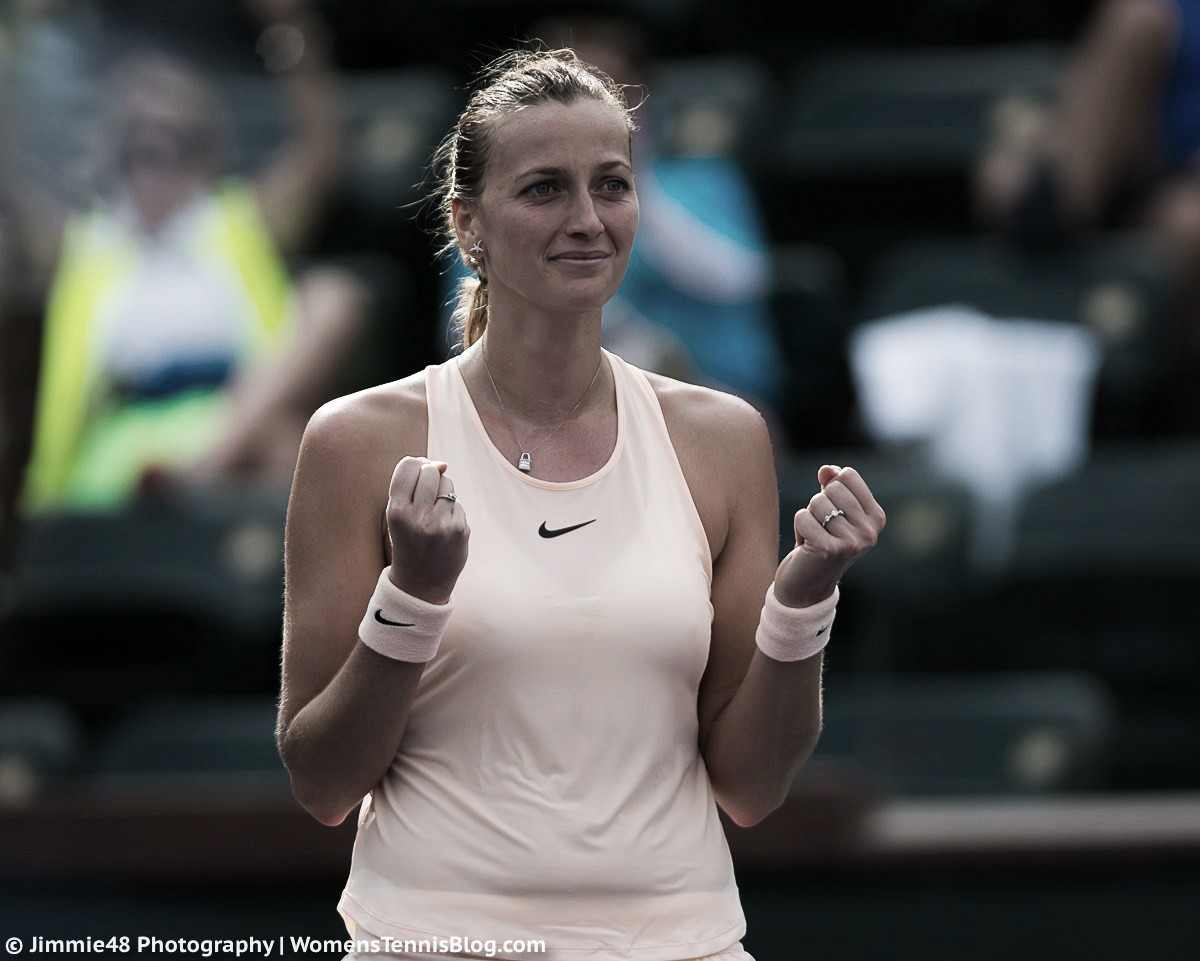 In what was the longest WTA match of the year thus far, Petra Kvitova ousted Yulia Putintseva after a marathon thriller lasting three-hours and 17-minutes, prevailing with a 6-7, 7-6, 6-4 scoreline. Stunningly, Putintseva managed to end the match with relatively presentable statistics having hit 15 winners and the same number of unforced errors. Rather, it was Kvitova who had unbelievable and shocking numbers after blasting 66 winners to a shell-shocking 78 unforced errors.
It was a close shave, but Kvitova returned from 2-4 down in the final set to extend her winning streak to 14, the joint-longest of her career, and will now be facing rising star Amanda Anisimova in a winnable third-round match.
Putintseva takes the entertaining first set
Putintseva's counterpunching tennis was working extremely well throughout the encounter, though it was Kvitova who powered her way to earning multiple break points in the third game. She would have rued missing those chances as everything started to go wrong for the Czech, with her groundstrokes all misfiring. Kvitova struggled to find her consistency as her streaky playing style had its risks -- and it all showed today.
Going up against the solid Putintseva who basically misses nothing, Kvitova was frustrated by the lengthy and marathon rallies and saw her serve getting broken twice alone in the opening set. Putintseva had a 5-3 lead but failed to convert, ultimately sending the set into a tiebreak after Kvitova held serve from 0-30 down at the nerviest moments. Recovering from a mini-break down, Putintseva impressively rebounded well, and took seven of the next nine points from 0-2 down, taking the first set 7-6 after an hour and 15 minutes.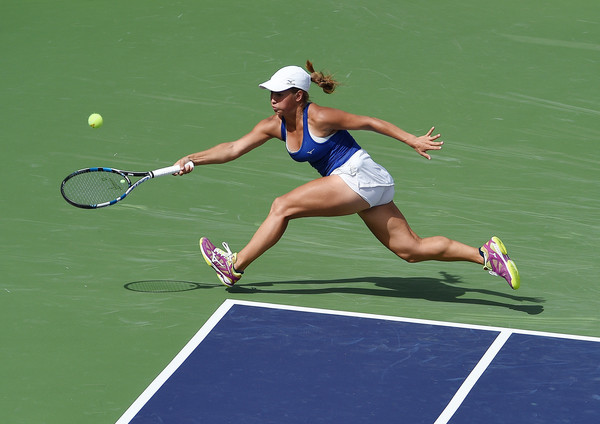 Kvitova roars back into contention
On paper, one would expect Kvitova to blast past the defensive-minded Putintseva without facing any troubles. Surprisingly, it was the Kazakhstani who had no problems trying to hold serve while the Czech, troubled by her countless double-faults, had to fend off four break points in the early stages of the set.
After multiple attempts, the first breakthrough finally went to Kvitova as she played a flawless return game, sending in four consecutive merciless returns to earn the golden opportunity to serve out the set. Things got complicated once more with more errors starting to dial in for the Czech while Putintseva maintained her high level, with the match needing another tiebreak to decide the winner. This time, it was Kvitova who claimed six of the next seven points from 1-2 down, sending the match into a deciding set after an incredible two-hours and 25-minutes.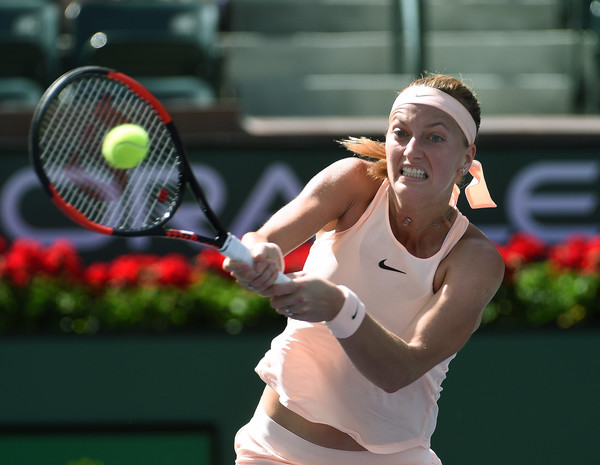 Incredible comeback sees Kvitova extend winning streak
An exchange of breaks started the final set but it was still Kvitova who was the clear aggressor, though she was relatively inconsistent having thrown in another double-fault to lose her advantage. She soon found herself in deep trouble as Putintseva rose in confidence, as her world-class ability to absorb and redirect the pace earned her a commanding 4-2 lead, looking to close out the huge and improbable upset.
However, it just wasn't meant to be for Putintseva as Kvitova roared back into life, charging to the net more often and ultimately her tactics were too good, blasting past 12 of the next 15 points to earn a 5-4 lead, alongside the chance to serve out the match.
Although there were some complications with the pressure weighing on Kvitova's shoulders which made her heavy-arms produce multiple errors, she was still able to fend off two break points and overcome the disappointment of throwing in her 18th double-fault on her first match point, after Putintseva sent a forehand long on the Czech's second opportunity.