Victoria Azarenka's return to the US Open at Flushing Meadows continues to be a success after impressively sealing her place in the third round with what could arguably be her best performance since the Miami Open in March when she reached the semifinals. Going up against 25th seed Daria Gavrilova, Azarenka never placed herself in a troublesome situation as she easily strolled towards a comfortable 6-1, 6-2 win after just an hour and 23-minutes of play.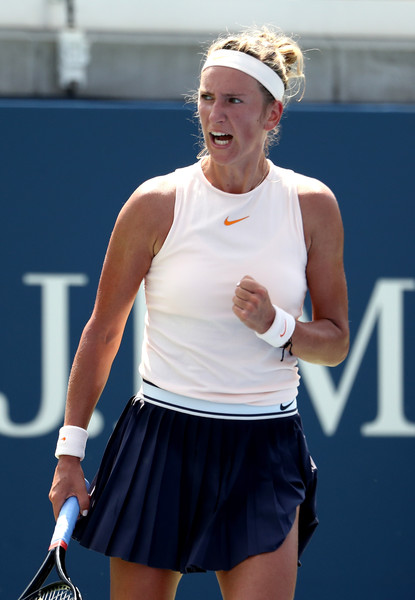 Gavrilova never really got going as she failed to find her groove while Azarenka was just having it her way throughout the match. Against defensive players like the Australian, the Belarusian definitely enjoys playing them as the former world number one has enough power and consistency in the tank to outlast them and spoil their party of waiting for errors. Azarenka played a clean match, firing 13 winners to just 12 unforced errors while Gavrilova was uncharacteristically erratic — with 27 unforced errors on the scoreboard as she was broken on seven different occasions, holding serve just once.
Azarenka's win, alongside Sloane Stephens' narrow win over the inspired Anhelina Kalinina meant that yet another blockbuster match-up will be set on Friday. Stephens will clash against Azarenka in what would be their third meeting of the year, with the American claiming her first wins over the two-time Major champion in both Indian Wells and Miami.
Azarenka edges tight, yet one-sided opening set
The first set ended with Azarenka taking it with a commanding 6-1 scoreline — but things are not usually so simple. The Belarusian had to battle it out with Gavrilova, enduring through several lengthy rallies while Gavrilova often aimed to send everything back to Azarenka. Four games in the first set were extended to deuce and despite the lopsided score, only nine points separated both players.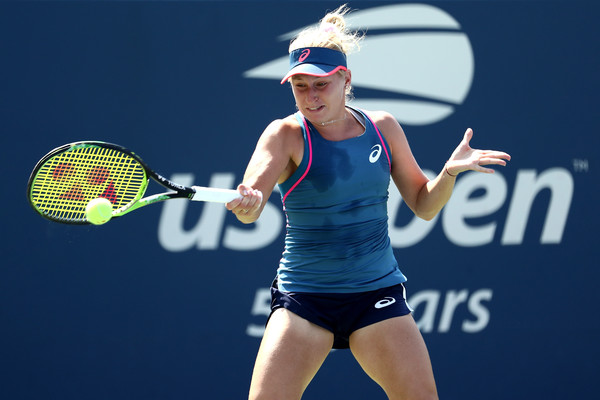 Azarenka first jumped out to an early lead after having the better start, with her solid hitting overpowering Gavrilova and causing the Australian unable to find any rhythm in her game. It was too good coming from the Belarusian as she easily consolidated the break before earning an insurance break for a double-break advantage.
Gavrilova was out-of-sorts, but a lapse in focus from Azarenka saw her producing consecutive errors and the 25th seed pounced on her chances, retrieving one of the breaks back in the fourth game with a forehand winner. After three successive breaks, Gavrilova looked to make it four but Azarenka's experience and ability to remain nerveless proved to be pivotal. She fended off the break point with an impressive forehand winner and ultimately sealed the set 6-1.
Azarenka claims the win
The second set seemed to be much more competitive with the scores remaining on serve after the opening three games. However, Azarenka was simply unstoppable and her world-class play proved to be too much for Gavrilova, who found herself trailing by a set and a break within a blink of an eye.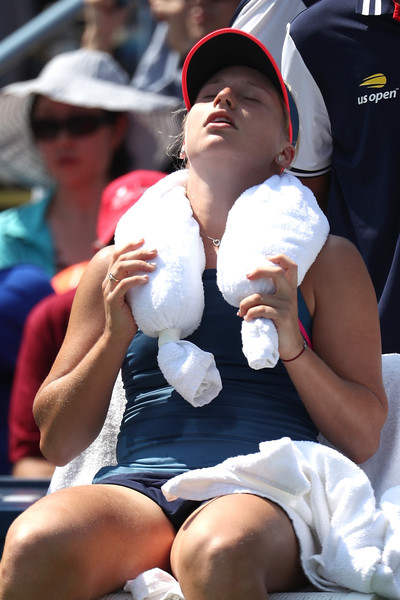 The norm in this match would be the countless number of breaks, with neither able to really consolidate their authority on serve. Gavrilova was extremely erratic and grew increasingly frustrated with herself after every error committed. Azarenka did not have to do much as Gavrilova gradually faded away towards the closing stages, conceding 10 consecutive points to lose the match in emphatic fashion.