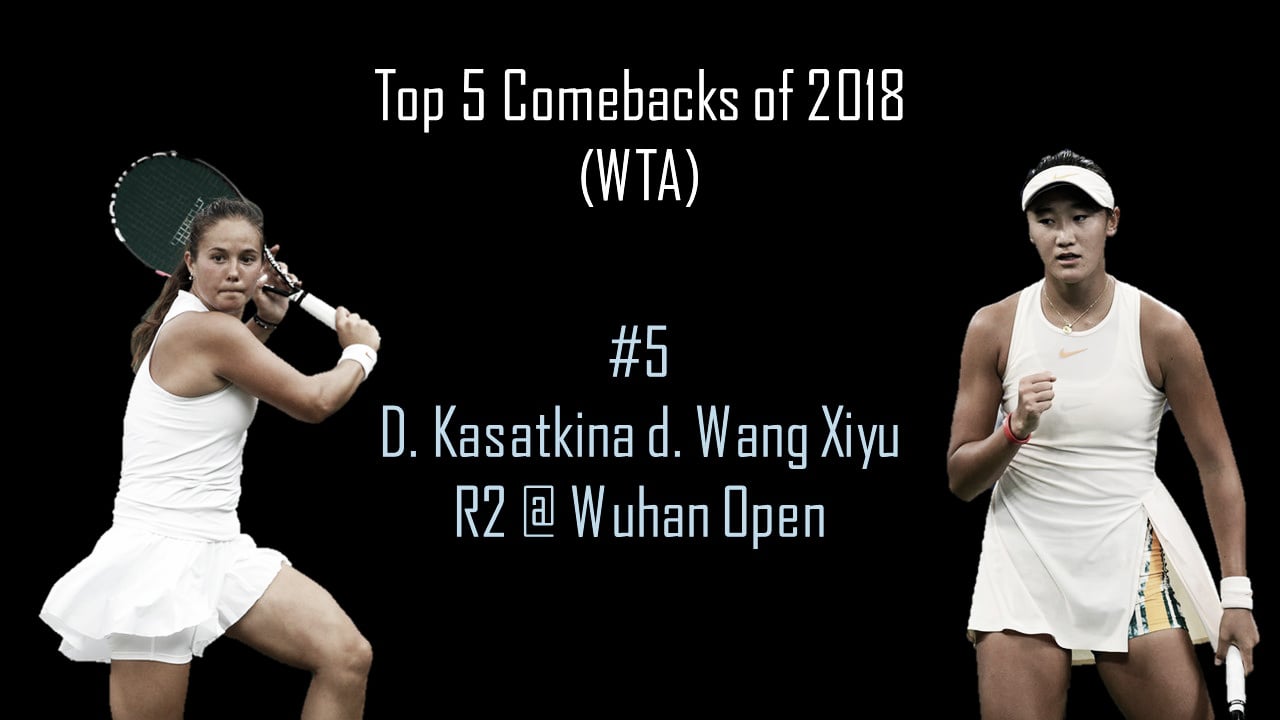 In this match which went unnoticed amongst many tennis fans, Daria Kasatkina slithered past young rising star Wang Xiyu in a tough three-set encounter in the second round of the Wuhan Open. With play just reaching the two-hour mark, the Russian came from 2-5 down in the deciding set before saving four match points in a neck-to-neck final-set tiebreak to triumph and avoid the upset.
This was an interesting encounter to look forward to, with Kasatkina coming in as the huge favourite but the upset alert was definitely turned on considering she struggles against hard-hitting players like the US Open Junior champion. The Russian was prone to huge upsets but Wang ultimately managed to prove why she is deserving of the junior number one ranking and a Major title.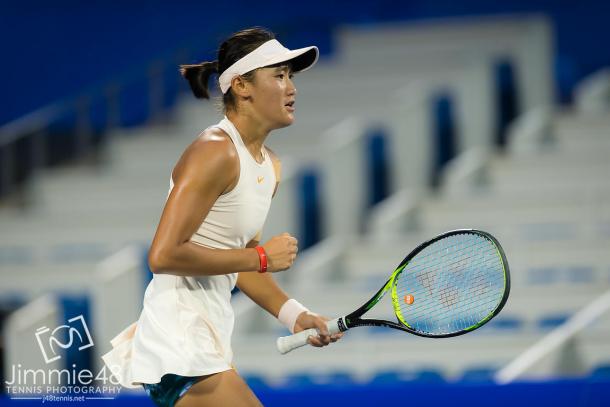 The first set was a straightforward one — Kasatkina was strolling through the proceedings and claimed it 6-1 but struggled on her serve afterwards. She was broken twice and Wang started to look comfortable out on the courts before jumping out to a commanding 5-2 lead in the deciding set. Nerves overwhelmed her but she rebounded to earn four match points in the tiebreak but failed to convert as experience prevailed eventually.
You would rarely associate Kasatkina with the word 'experience', but this time around, her matured mentality and never-say-die attitude got her through the tough match.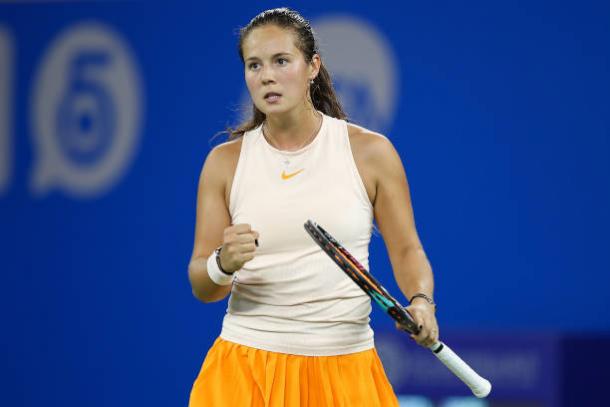 Kasatkina steers to take the opening set
In what could be the biggest match of her professional career thus far, Wang looked nerveless in the opening game as the Chinese stormed to a commanding service hold within a blink of an eye. An unknown to most tennis fans, her humungous forehands were becoming a huge weapon and brought some threat to Kasatkina's game.
However, that bright start did not last long. Kasatkina's tactics became relatively obvious — redirecting the pace from Wang's forehands onto her opponent's backhand, which is a slightly weaker shot. The Russian prevailed in the majority of the baseline rallies as her controlled aggression was just too good for Wang, who ran out of patience on multiple occasions. Kasatkina rattled off 24 of the last 28 points to take the opening set 6-1.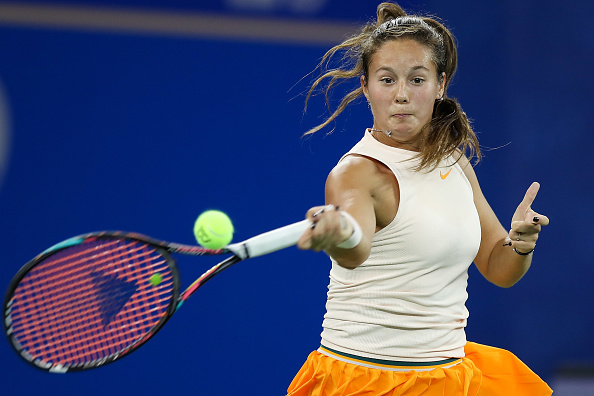 Wang unexpectedly fights back to take the second set
After the disastrous opening set for the Chinese youngster, Wang stepped up her game in the second set. She started to become more aggressive and constructed the points so perfectly that Kasatkina struggled on the return. Having struggled throughout the first set, Wang received a confidence booster when she managed to break and take the lead.
Kasatkina had the golden opportunity to break straight back but a poor forehand ultimately proved to be costly. Wang's tough mental strength and commendable attitude saw her consolidating the break for a commanding 3-1 lead. Determined to hold onto her lead, Wang grew in confidence after each point won and grabbed the second set 6-3 by breaking serve once more.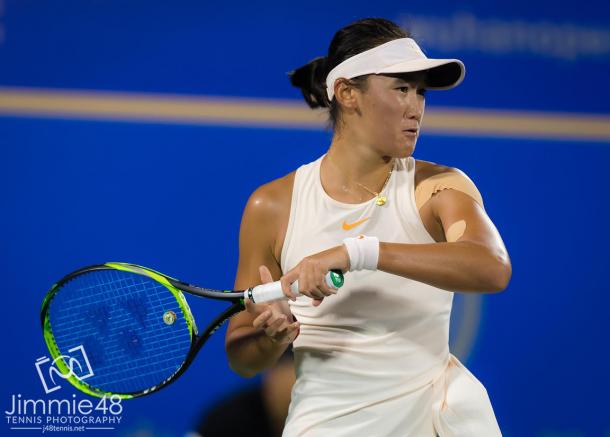 Kasatkina survives the thrilling contest
Consecutive unforced errors by Wang seemed to have undone all her hard work as she was broken to love to start the deciding set. Kasatkina may have gotten the lead but the Russian was playing too passively, and her puff serves backfired as Wang soon roared straight back into contention.
Struggling to send some decent serves in, Kasatkina fell behind 1-4 within a blink of an eye having lost four straight games and found herself in some deep trouble. Wang, playing with confidence and belief in her game, was firing winners at her own discretion while Kasatkina could not fend off the powerful shots by the youngster.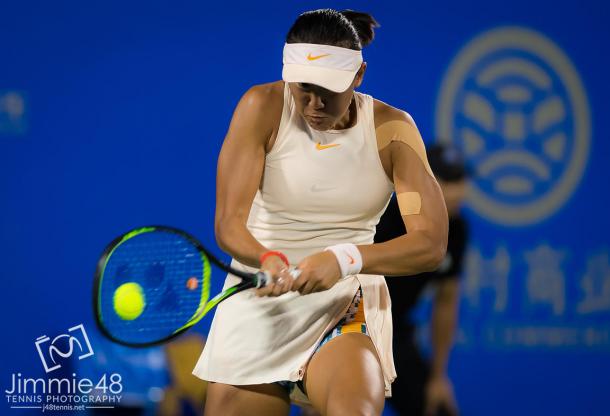 Just when Wang found herself just one game away from the win at 5-2 up, the nerves kicked in. Serving for the win against a top-15 player at such a big tournament for a 17-year-old is definitely difficult — on most occasions closing it out is even harder than getting to the closing stages. And that's what separates the top players and the players who are still battling out for the big wins.
From 30-0 up at 5-3, Wang completely lost the plot as Kasatkina frustrated her with some unbelievable defence before a double-fault exhibited her mental collapse at 30-30, gifting the Russian a break point, which was dutifully converted. 13 consecutive points came and went, but all went the way of the higher-ranked Kasatkina as she looked on course for the terrific victory.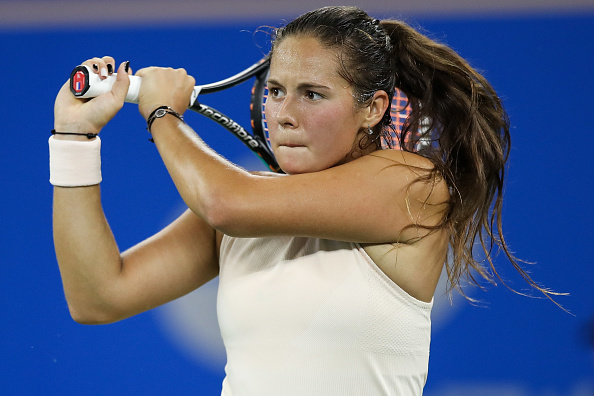 However, an unbelievable and stunning backhand winner from Wang down 15-0 at 5-6 provided with the confidence and stopped the rout just in time. That terrific winner marked the start of another momentum shift as the Chinese sent the match into a deciding-set tiebreak, earning a double mini-break advantage within a blink of an eye.
Kasatkina's second deliveries were viciously punished by Wang's thunderous returns, and as a result, the 17-year-old owned four match points in the tiebreak. Nerves took over her game once more — she lost the first match point with a backhand return sent long before Kasatkina became the aggressor and returned level at 6-6.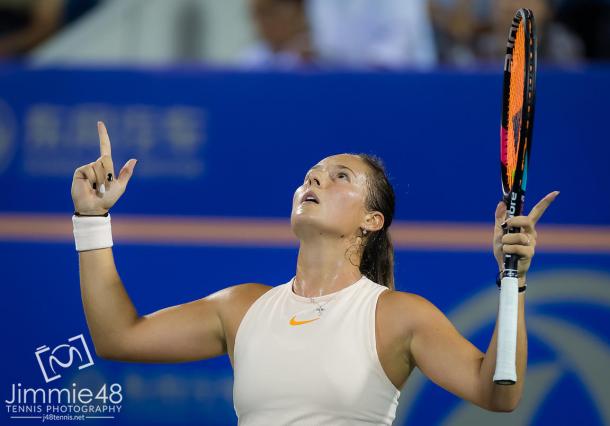 Despite Wang's efforts in closing out the match, she just could not get over the finishing line. Kasatkina was within inches away from defeat but hit a perfect passing forehand winner to save a third match point. A tight double-fault came on her fourth opportunity to grab the win, and Wang would rue all her missed chances as Kasatkina would step up her game and grab three consecutive points for the huge win.