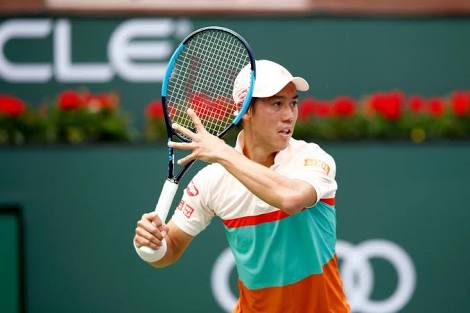 Kei Nishikori took to his Twitter account on Sunday to give the unfortunate news.
" Hi everyone, I have some unfortunate news today. This morning while still in Florida I got tested for Covid-19 and tested positive. I will have to pull out of the Cincinnati tournament at this time. Me and my team will get tested again on Friday at which point I will have another update. I am feeling well and have very little symptoms but will obviously be in complete isolation for the safety of everyone. We were planning to fly to New York tomorrow but will obviously stay in Florida. Next update will be on Friday."
The Western and Southern Open usually held in Mason, Ohio is being held at the USTA Billie Jean King National Tennis Center to minimize travel with the US Open the week after. Nishikori hasn't confirmed yet whether he will compete in New York and as mentioned he will update us next Friday.
He is the third player to test positive for Covid-19 after Novak Djokovic and Borna Coric tested positive a week after Djokovic held his infamous Adria Tour in Serbia and Croatia with fans. Nishikori has been training in Florida where he currently lives and was planning to fly to New York on Monday but those plans changed.
He has been ranked as high as number 4 in the world and is right now at number 31 in the world. He is a US Open finalist having lost to Marin Cilic back in 2014. He was also a semi-finalist in 2016 and 2018.