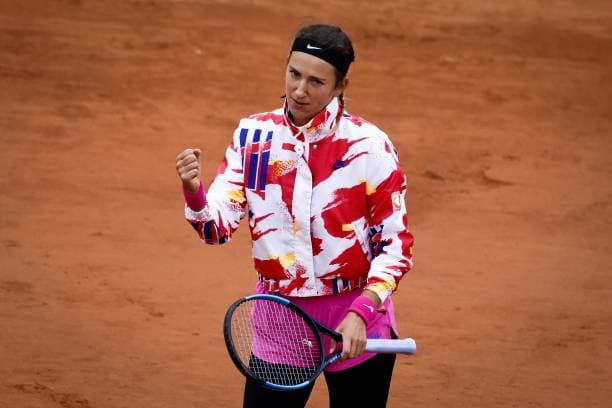 Victoria Azarenka is into the second round of the French Open after dismantling Danka Kovinic in straight sets 6-1 and 6-2.
A dominating performance :
The first match on Suzanne Lenglen was a pretty routine one for Azarenka even if both players had to battle through very tough conditions. Strong wind and rain not to mention cold weather played a big factor in this contest.
The Belorussian was seen sporting a parka and pants for the match due to the weather. At 2-1 in the first set Azarenka asked the chair umpire to check the court saying it was too wet and play was halted. Both players deciding to go back to the locker room until the rain stopped and conditions were better.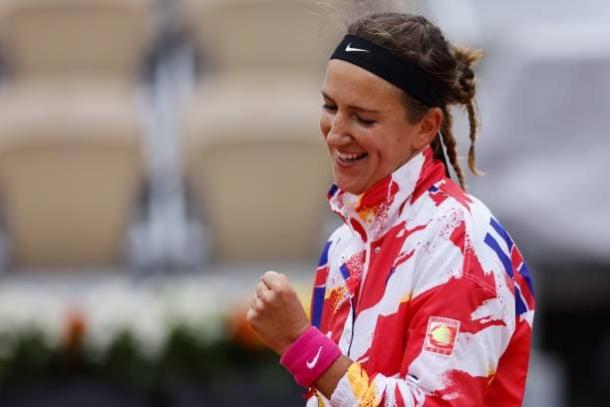 That delay took about an hour and the players were back on the court to resume the match. The delay didn't seem to affect the 10th seed as she stormed out of the gate and broke the Montenegrin to take an early 3-1 lead.
This match was clearly going one way and Kovinic was struggling on serve and couldn't find a way into the match. Azarenka broke once again winning four straight points on return to take a double break lead. She cruised to a 6-1 win in the first set and we had a feeling this was going to be one-way traffic.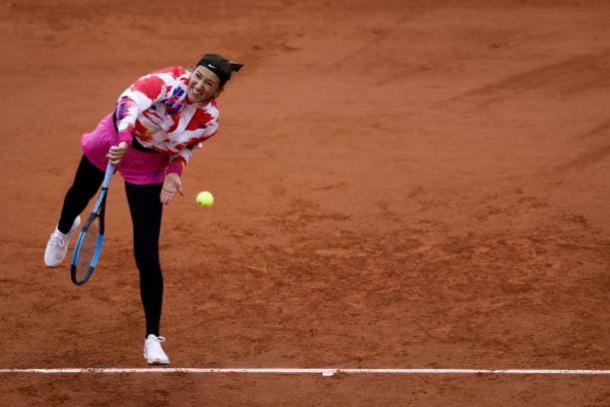 In the first game, we saw a bit of pushback from the Cetinje, Montenegro native and we saw a very long first game of the second set. She was finally able to win some good points on some great rallies and start to get into the match.
After holding her serve the Mink, Belarus native went back to work on breaking the 74th player in the world. She would manage once again to get the early break as the 25-year-old would send a ball long to take a 2-1 lead. The 31-year-old would hold serve and would break again to secure a 4-1 lead and it looked like she was just too much for her opponent to handle.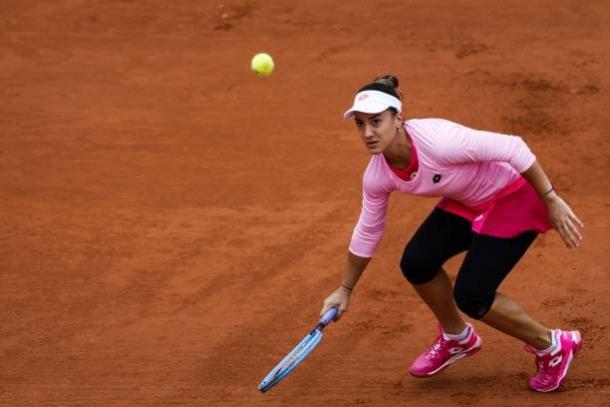 She was getting chances but really lacked the finish to win points and her serve was letting her down. Azarenka would hold to take another 5-1 lead. She would serve it out to take it 6-1, 6-2. After the match, she spoke about battling the conditions and staying motivated throughout the match.
"Conditions and things around me they don't bother me, the only thing that can bother me is myself and everything else around me is an exterior, it's not easy, I'm not going to sit here and say everything is perfect, I don't think about those things, I'm just there on the court trying to find solutions what to do and motivation is coming from there, how can I rise up to this challenge"

Azarenka will now face the winner of the Anna Karolina Schmiedlova and Venus Williams match in round 2.