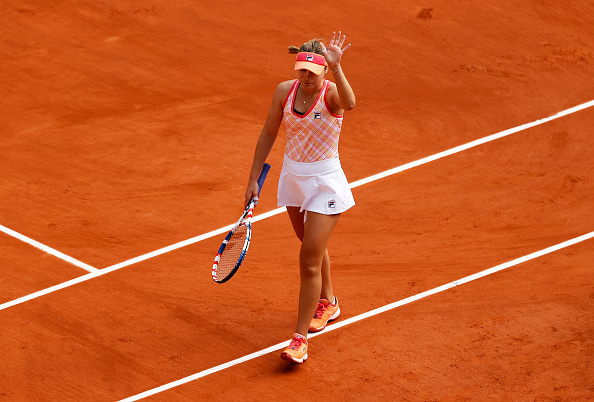 Neither woman has been at their best throughout the first week and a half of the French Open, but both Sofia Kenin and Danielle Collins were looking to book their spot in the final four in Paris.
Collins came into this match with a 3-0 head-to-head against Kenin, but it was the Australian Open champion Kenin who outlasted her American compatriot 6-4, 4-6, 6-0 for the right to face Petra Kvitova in the semifinals.
Kenin Out In Front Early
Collins started off with a hold but came into some trouble in just her second service game of the match. She would save break point and hold for 2-1 but not much luck for her soon after. The former University of Virginia star was broken to love, including three unforced errors, including a double-fault.
Kenin was able to consolidate to move her lead to 4-2 and once again, pushed the button of Collins, forcing her so save another break point in the seventh game. The world number six only dropped two more points in the final three games of the set, taking it 6-4.
Collins Roars Back
From 30-0 up, Collins immediately found herself trying to save a break point after hitting three straight double-faults. She escaped the situation and finally managed to put some pressure on the Kenin serve by getting her first look at break point. The 21-year-old American held in her first time facing adversity.
Following holds, both women exchanged breaks as Kenin's serve was finally broken for the first time today. With Collins having served first in the set, she had the opportunity to put the pressure on the American number one at 5-4 after knocking a forehand winner off a poor Kenin drop shot. On her fourth time of asking, Collins closed out the set.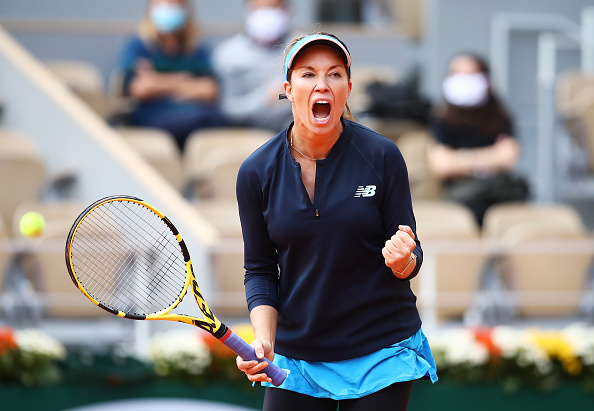 Domination
After having upped the intensity to take set two, Collins looked outmatched in the third. She immediately fell behind a break and had no answer to the superb ball-striking of Kenin. The 21-year-old American pulled out all the tricks in the book, including a drop shot return winner to set up double break point for a chance at 3-0.
Even when the 26-year-old Collins was finding her spots at times in this set, Kenin just came roaring back with answers. The 21-year-old was able to play stellar defense and then put herself into offensive positions to close out points.
A serve down the tee on match point put Kenin in perfect position to seal the match ending the set and match in convincing fashion with a cross-court backhand winner that clipped the line, showing the true fight of someone who has won a major before.