 Fenway Sports Group have claimed that it would have been "irresponsible" of them not to offer Jürgen Klopp a new contract, just nine years after they appointed him as Liverpool manager.
Nine months on from the very day he first joined, the club's American owners saw Klopp put pen-to-paper on a six-year deal to tie his future on Merseyside down until 2022, alongside long-time assistants Zeljko Buvac and Peter Krawietz.
Having spoken at his pride of committing his future at the club for such a long time, Klopp also added that he plans to see out the job he started when he took up FSG's offer of becoming Liverpool manager, ending a five-month sabbatical to do so last October.
And the Reds' Boston-based ownership have been so impressed by the "world-class" 49-year-old since then, they wanted to ensure they secured his services for the foreseeable future.
In a joint statement released on the club's official website, John Henry, Tom Werner and Mike Gordon said it made "perfect sense" to look to secure Klopp for the long-term because of his "quality" and added: "To not do so would be irresponsible."
Owners delighted to keep "world-class" Klopp at club until 2020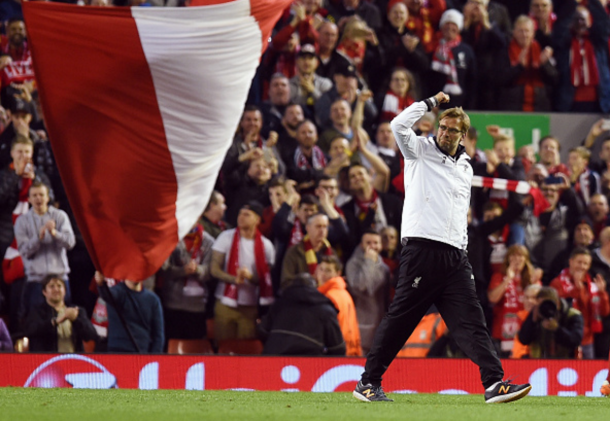 They explained the "overriding motivation" behind the extension though as being the German's "commitment to overall improvement and development" and said that in him the club have "someone who is always looking ahead" and "always looking beyond his own wants and needs and putting the club first."
The trio hailed "the ideas and plans" that Klopp has "for the football infrastructure" at the club and said it excites them. As such, they "believe it benefits the organisation" to have the manager "committed to Liverpool for a sustained period" and "to make sure he is here to oversee this development."
The deal, they believe, shows they are "taking away any future distractions or doubt" by making a firm commitment in his abilities and placing their full confidence in Klopp's ability to bring success and silverware back to Anfield.
"We will move forward in partnership together with confidence in each other," the statement continued, adding: "And with the club's future at the forefront of every decision. He is a world-class managerial talent and his leadership will be critical to everything we hope to achieve in the years ahead."
The Reds boss is currently working his squad up to full fitness, with over a week having passed since they begun pre-season training for the 2016-17 Premier League season - his first full campaign in charge.