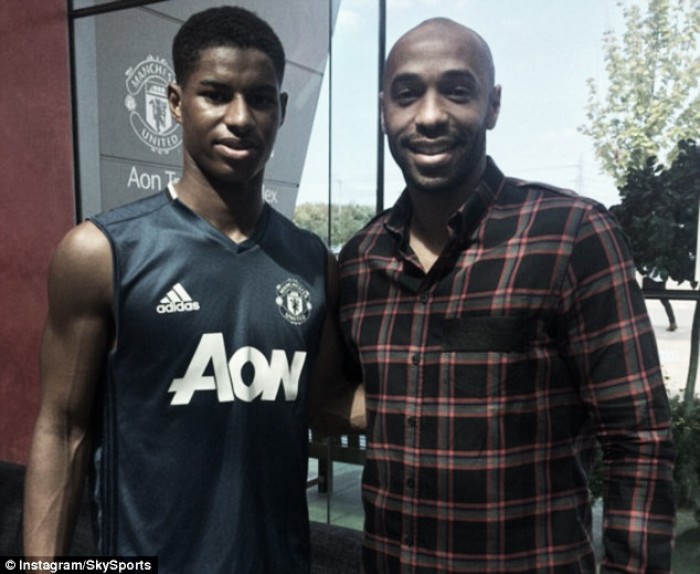 Manchester United ended the 2015/16 season at Wembley and lifted the FA Cup, their first real trophy since Sir Alex Ferguson retired. Just one game into a new season and already it seems like the victory over Crystal Palace was in another era. Well, to a degree it was. It was the Louis van Gaal era, and although it is just under 3 months ago since picking up that trophy, a lot has happened since.
New signings have been the focus
Jose Mourinho coming in was not a particularly well kept secret, and throughout the summer United have kept the headline writers in business. With each new signing, the excitement has grown to the point that United fans are now in a bullish, heady, giddy mood. Eric Bailly wasn't most people's idea of a big name first signing, but Henrikh Mikhitaryan, Zlatan Ibrahimovic and finally Paul Pogba increased the feel-good factor as each put pen to paper.
Bailly has made a wonderful start to his United career, showing ability, strength and composure in equal measure. Mkhitaryan has only been afforded a bit part role as the season has got under way, but nobody doubts his quality. Ibrahimovic has done what he has always done, and has delivered right from the off. Paul Pogba is still to come.
As United look forward to what maybe, and to banishing the memory of the mostly dour van Gaal reign, there is one young man who has gone largely unnoticed throughout pre-season and doesn't really feature in any debate or discussion surrounded the new look United. Marcus Rashford, who almost single handedly brought smiles to United fans faces at the back end of the previous campaign, is currently going under the radar.
There is plenty of talk about who will stay and who will go. Bastian Schweinsteiger is almost certain to leave this month and he will probably be joined by a few other fringe players. Some have already left. Of the retained list, there are still question marks over who should be part of the first XI. Juan Mata, Wayne Rooney, Jesse Lingard or Mkhitaryan? There seems to be no debate surrounding Anthony Martial and Ibrahimovic. Yet with Rashford there doesn't even seem to be a discussion.
Ibrahimovic will be good for Rashford
It's almost accepted that he will take a back seat. The arrival of Ibrahimovic understandably has placed a road block in young Rashford's way. The legendary Swede has scored on his United debut, his competitive United debut and his league debut for the reds. He has shown a huge amount of class and the general consensus is that Rashford will improve just being around him.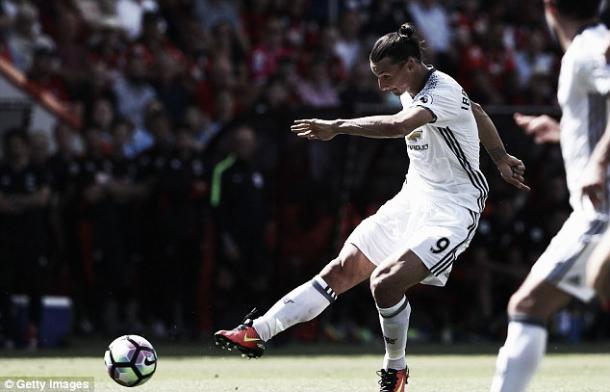 That is probably a fair assessment. The group that included Ryan Giggs, David Beckham, the Neville brothers, Paul Scholes and Nicky Butt benefited in no small measure when Eric Cantona turned up at Old Trafford. His relentless attitude to improving himself rubbed off on those youngsters and by all accounts Ibrahimovic has a similar ethic. He also has that aura that Cantona had and Rashford will undoubtedly be better off for it.
Europa League provides opportunity
Yet it seems inconceivable that he will sit on a bench for an entire season. The Europa League is not something that anyone connected to United wants to associate themselves with, if they are honest. Yet it will provide a blessing. The competition that launched Rashford is likely to be his lifeline this season barring injury. Zlatan doesn't do Thursdays. Not only that, despite the fitness of Ibrahimovic, he will need resting at some point so Rashford will get games.
There is plenty of competition for the supporting roles, including the option of playing Pogba behind the striker. Yet there could also be the temptation to throw Rashford in on the left. Martial has the shirt, and he was another huge plus for United last year. Yet after being ever so slightly humiliated by Didier Deschamps in the European Championships after one poor half for France, he seems to have a hang over. It can't last, for his sake.
It always seems unfair to play young players out of position, but Rashford has shown that he has the intelligence to play there. He is so quick and direct, he showed that even at the highest level with England he can be effective in that position. Having another string to his bow will only help. Though he is likely to make more substitute appearances than starts, he is going to get game time.
From Duncan Edwards through George Best, Norman Whiteside and Giggs, United have produced some superstars. It could also be argued that Pogba is another. His sabbatical at Juventus will be forgotten the minute he steps out in a United shirt once more and he has the potential to join those legends. Whilst Rashford may have to endure a watching brief, he also has the potential to be a United great, something Mourinho will do well not to forget.