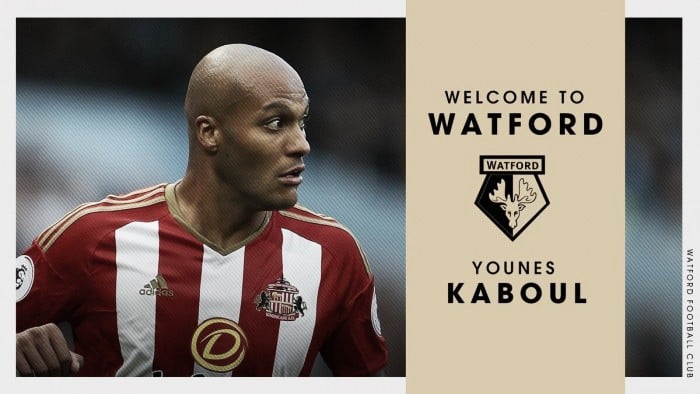 Watford completed their second signing in a matter of hours on Friday night when they captured the services of French defender Younes Kaboul from Sunderland.
It had been revealed a few days prior that Black Cats boss David Moyes was understanding as to why the centre-half wanted a move away from the Stadium of Light.
A fee was agreed between the two clubs before Kaboul completed his medical and was officially announced as another signing under new head coach Walter Mazzarri.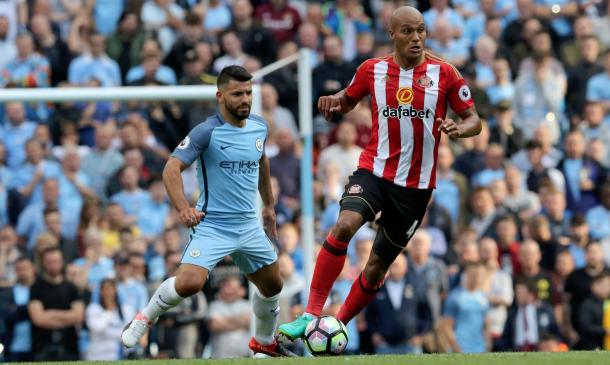 Kaboul signs a three-year deal
The 30-year-old has signed a three-year contract after joining from Premier League rivals Sunderland after he played a vital role in keeping the Black Cats in the top flight last year.
He formed a formidable defensive partnership with Ivory Coast international Lamine Kone as the Black Cats were guided to safety under former manager Sam Allardyce.
Kaboul had only been on Wearside for a season after signing from Tottenham Hotspur for £3 million last summer.
And the Hornets have swooped in and captured his services of the defender, who played the full 90 minutes in Moyes' opening game last Saturday against Manchester City.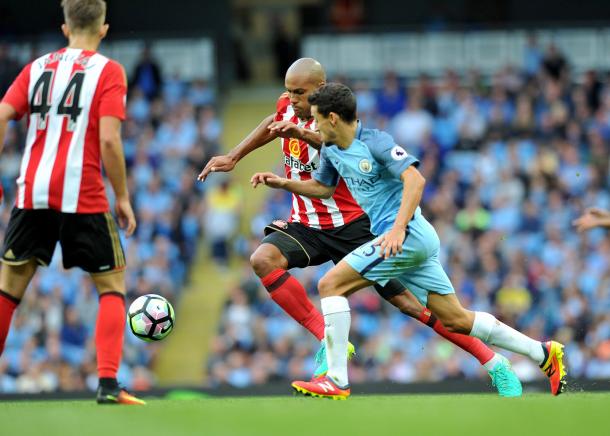 Defender happy to be with the Hornets
The centre-half is a former captain of the France Under-21 side, and has played five times for the senior side during his playing career.
After completing his medical, Kabornetsul spoke to watfordfc.com and told them that he believes there are some good players with the club and he is "very confident" the side can do well this season.
"I'm very happy and delighted to be a part of Watford Football Club, and I'm looking forward to the season," he said.
"The club had a very good season last year, and we need to carry that on to be even better."
Kaboul was part of a double signing on Friday night, which also seen Juventus attacking midfielder Roberto Pereyra sign a five-year deal with the club.