For all the talk of an Olympic legacy following a sensational Games in Rio, it seems that for some, the emphasis is on using the example of our golden boys and girls to attack the people's game.
Football fans are no strangers to bitterness and hate, from within the game and without. Their clubs, for many a rare release from the daily grind, are nothing more than uncaring, soulless, profit-spinning organisations in the eyes of many, the players who represent them preening, spoiled and detached simpletons.
Issues of class and race are both relevant
There are too many layers to the demonization of modern footballers to peel off in one article.
Those that are able to afford horse-riding equipment and tutelage, or bicycles suitable for taking down the street to their local velodrome, are touted as national heroes while footballers with working-class backgrounds are harangued in the media for daring to make a comfortable living for themselves and their family from the sport they love.
There are issues of class, and there are issues of race, as many on social media have begun to realise. After England's Euro 2016 defeat to Iceland, the squad was criticised and deemed a national disgrace, but criticism of the squad was not evenly spread or evenly directed. Joe Hart was denounced for a poor performance, while Raheem Sterling, a young black man with an absent father and a child from the age of 17, was lambasted for buying a house for his mother.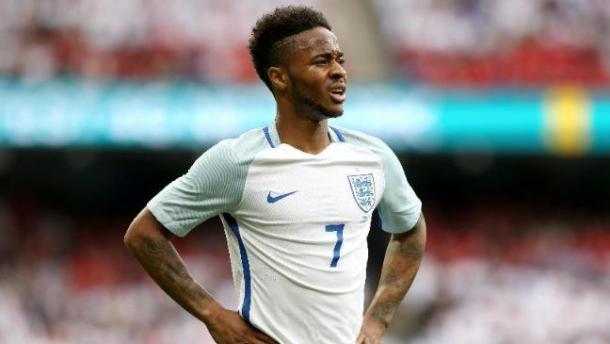 Sterling, one of the more well-worn media punch bags in the Premier League right now, is now being used by many as an example of why, fundamentally, people who do athletics, swim or make horses dance to classical music are fundamentally better people than those who play football.
Premier League football is one of the world's most lucrative sports
"The boys and girls delivering Olympic golds for Britain get just £28,000 max off the Lottery," noted a recent article in The Telegraph. "And, unlike Premier League footballers, [they] live in the communities they represent, not in some gated enclave with other pampered millionaires."
To put reports from The Standard of Jessica Ennis-Hill's £1 million property, free £80,000 Jaguar XKR and £5 million post-London 2012 sponsorship deal to one side – saying 'you lot are just as bad as us' is not the point of this argument – this statement about money misses a huge point.
Footballers play for privately-owned businesses. In the era of £5 billion television deals, highly successful businesses. And, fundamentally, they are the ones earning the majority of the money by making people want to watch them and making people want to wear their names on their backs.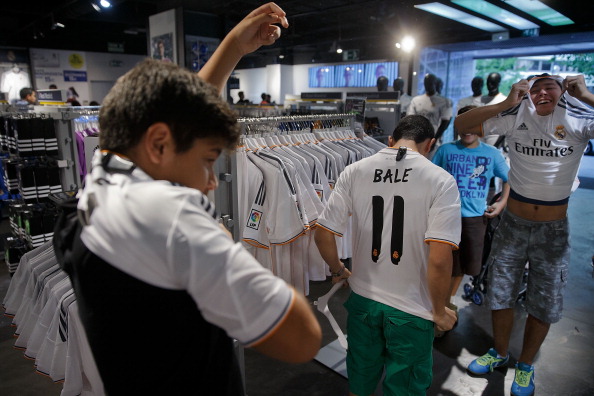 If our noble Olympians brought home a wad of cash for the rest of us to share out as well as their shiny medals, they would be welcome to a cut of it. It is worth mentioning estimates that each medal won by Team GB cost around £5 million worth of public funding to bring back, and that Olympic government grants have risen, according to an excellent recent piece by The Guardian's Simon Jenkins, to £350 million.
Our Olympic golds weren't won through the abstract forces of determination, Britishness and derring-do, they were won because in the era of food bank queues and spiralling student debt, we put an awful lot of money into it.
Too many see the Olympics through rose-tinted glasses
To return to that article in The Telegraph, which makes a number of statements about the Olympics ("the Olympics teach us that there is more to life than winning," says the article. "I come into these competitions to win, not to get silver or bronze," says distraught bronze medallist Greg Rutherford) and then poses the question "now will you admit football should be ashamed?"
It would not be difficult to level similar accusations of shame at the Olympics – thousands of displaced families in Rio, Ryan Lochte's robbery allegations against locals, the same locals who were priced out of events leading to empty, expensive stadia – but then, football was a big part of these Games. For many Brazilians, the highlight will have been Neymar's golden penalty against the Germans, the 7-1 Germans.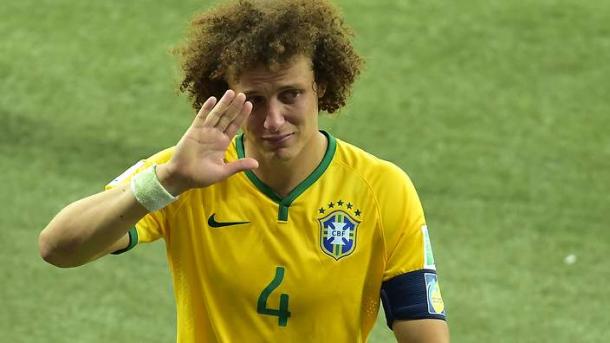 It would also be missing the point whatsoever, as many football-hating journalists seem to be doing right now.
Where does needlessly firing shots at other sports fit into the 'Olympic spirit', exactly? What does Raheem Sterling's choice in headphones have to do with Mo Farah getting up after a light fall and still winning gold? Why, as soon as a British athlete accomplishes something against the odds, is the first thought of many 'our footballers (who have risen to the top of their trade, beating off the challenge of literally millions of people to do so) could sure learn a lesson from this'?
Using the Olympics as a stick with which to beat the world's most popular sport is petty, pointless and uncalled for. Anyone who has become disillusioned with modern football as a result of Rio is more than welcome to start watching the athletics instead, join a local judo or handball club or hop on a rowing machine.
But there is no reason to try and make people feel guilty about the things they enjoy once you've done it.