Watford boss Walter Mazzarri has said that he will make sure new forward M'Baye Niang will be the best he has even been, while playing at Watford.
Niang joins Watford from AC Milan
The Hornets snatched the France Under-21 international from AC Milan towards the end of the January transfer window on a loan deal and have the option to buy him at the end of this season. Niang scored on his home debut on Saturday in Watford's 2-1 win over Burnley.
Niang was at Milan since 2012 and scored 12 goals in 77 appearances for the Seria A club. He has been involved in a lot of off-field incidents, however Mazzarri has faith that he can help get the youngster to his full potential.
Problems for Niang
Niang has had a lot of issues while being at AC Milan and boss Vincenzo Montella has said that he was not sure if the Frenchman has a future with the Serie A giants.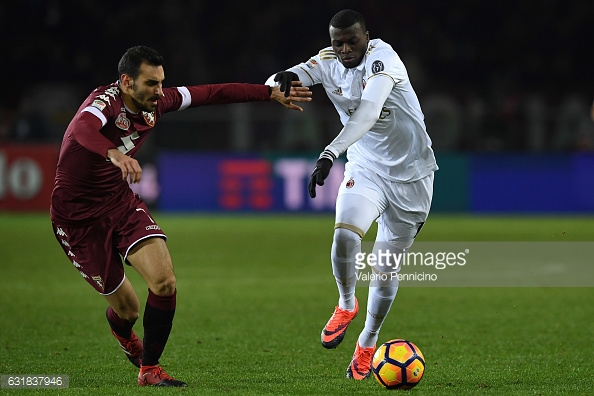 "I treat him like a son" says Mazzarri
Walter Mazzarri told Sky sources that he treats Niang as if he was his son. "Speaking with him every day, of course. I ask him for suggestions and I think he listens to me as well" said the Italian.
Mazzarri also said that it is important Niang does not make mistakes like he did in the past and that he follows his suggestions.
Mazzarri impressed with debut performance
The Watford boss was very impressed with Niang's debut performance in the Hornets' 2-1 win over Arsenal however has said that he still needs to get to the perfect condition that the Italian wants him at.