 Little did Southampton fans know that a game on the 27th of August would set the precedent for a season to come, as Claude Puel branded a 1-1 draw at home to Sunderland a "disappointment" because of "many possibilities to score".
Eight months on and with a swift-but-loopy header at the back post from former-Southampton man Peter Crouch sinking Saints to a deflating 1-0 loss, especially considering the amount of opportunities there were to score - it all sounds familiar.
This narrative of being second best in the attacking department has plagued a season equally-marred by injuries at unfortunate times.
Crashing out of the Europa League in a nauseating draw but dramatically reaching the club's first major final since 2003 are highs and lows that have surrounded a completely uneventful Premier League campaign.
But hope grew in the form of youth-utilisation and the long-awaited emergence of Jack Stephens - a player brought in during the Nigel Adkins years!
Some squad members grew in stature and talent while others regressed and felt alienated by the overhauls in rotation for each competition.
Ultimately though, what will stick in the memories of Saints' faithful for this season is, in truth, not very much.
In terms of comparing the campaign to a drunken night out, it all started slowly, picked up during the middle - those dizzying good times in London. All before crashing down in anti-climactic and lethargic fashion, in which the team struggled to make it home to that finish line.
All in all it's been a difficult season for Puel, not just wrestling with a fixture pile-up or injury lists, but the doubt that has set in amongst St. Mary's.
Once the anxiety of a home support can be felt in every first half it's very tough to turn that around, so with the board and most notably Les Reed making the decision, will Puel go?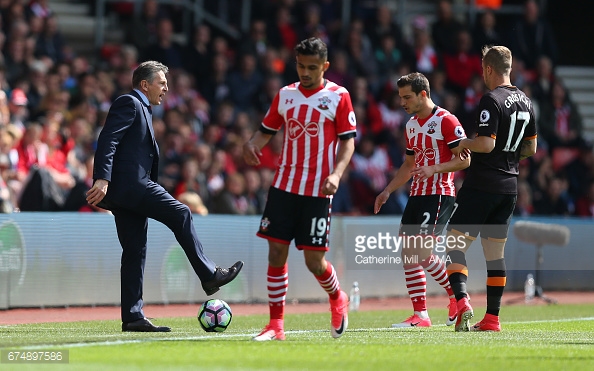 Rocky road to the end
Players and fans of Saints were left in disarray when Manchester United's fortunate win at Wembley took away the chance of a meaningful-trophy. The months that ensued were not so meaningful.
Aside from the memorable 4-3 late-defeat of Watford that followed, Southampton barely scratched the surface in terms of effort or result.
In 12 final games, Puel's side won three, but in those other nine the team failed to even score seven times.
Granted, it was a tough schedule where Saints faced teams fighting for Champions League in Tottenham, Manchester City, Liverpool, Arsenal, Manchester United and a Chelsea side securing their place as champions.
But when you fail to hit the net in five straight home games, questions have to be asked of the character of the squad -- and also the manager in the case of Southampton's fan-base.
As previously mentioned, a lot of the time if the majority of home fans feel anxious about scoring - an issue all season - then it will always pass onto the pitch.
But that discontent for the attacking-ability of Saints is warranted; only the bottom five scored less goals and 17 goals in 19 home games is astonishing in all the wrong ways.
Style of play
Some of what's to blame for the lack of goals has to come at the door of Puel; in sacrificing attacking-intent for defensive-stability you're going to remain out of sync up front.
Most of the high-pressure and 4-2-3-1 style that Mauricio Pochettino and Ronald Koeman installed was ditched for a forward-thinking diamond formation.
Unfortunately for Puel, having the players for this wing-back-orientated approach is important; none of the strikers were really made for it and neither Matt Targett nor Cedric Soares matched the intensity and offensive intelligence that's necessary.
You just have to look at Puel's record with Nice in the previous season to see what his aims are but the high-scoring and quick-passing never settled with this Saints squad.
Then again, you're always going to struggle for goals when you look at the strikers, even the wingers and midfielders.
In Charlie Austin the team had a real frontman with a keen eye for goal, but his lack of target-man knowledge mixed with a devastating injury hindered his season.
Before going down awkwardly-and-early at home to Hapoel Be'er Sheva - a game that knocked Saints out of the Europa league - Austin was banging in the goals regularly, adding the finishing touch to relatively sweet passing moves.
The arrival of Manolo Gabbiadini then brought about goals again but also an overall confidence, sadly his injury set him back and the Italian hasn't been the same since.
Shane Long's record speaks for itself and while Nathan Redmond, Dušan Tadić and James Ward-Prowse are solid assist-men they're not serious goal-scorers.
Despite this, Puel sometimes was at fault for a lack of intent from obvious time-wasting tactics and adopting a 'try and get past our banks of four' mentality, the team really hit new lows of toothless in the last few months.
Which is saying something after those first few opening months of this Premier League season.
It's also tough to approach games like that with a goalkeeper in Fraser Forster clearly lacking in self-confidence and often making errors.
Another glaring issue has been the substitutions made pretty much in any given week, take for example the EFL Cup final, taking off Gabbiadini who had been tormenting United's defence all game long makes no logical sense.
Sometimes the changes seem almost forced by just player complaints, after it was leaked that Tadić bemoaned being subbed off, he followed up by staying on for the full 90 minutes in matches that he deserved to be taken off in.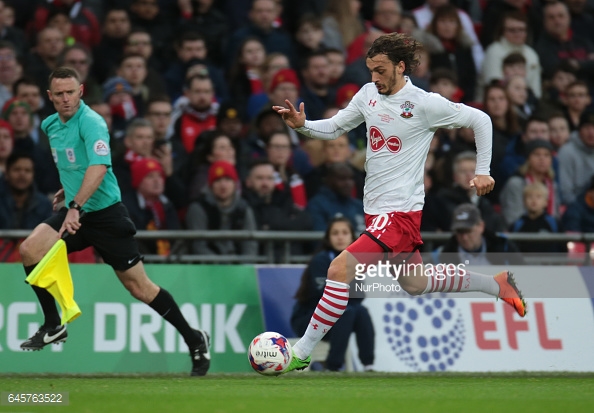 A fair comparison
In fairness to the Frenchman though, it was always going to be difficult to top his predecessor in the eyes of fans.
Breaking the traditional top seven to finish in sixth place, above Chelsea, Liverpool and Everton while also qualifying for the Europa League put Koeman in high-regard.
Maybe that campaign should be looked at with a pinch of salt; Leicester cruised to a title while Chelsea barely scraped the 50-point mark.
On top of that, both Manchester giants were just one win above the South coast outfit, which is pretty much unheard of in the modern era.
In terms of Premier League years, it's one of the weakest and Southampton took full advantage of that. This season was a completely different story with all the top seven bolstering their squads and appointing new top-quality managers.
Leicester themselves came crashing back down to reality akin to Saints, just finishing two points back in twelfth.
The sales of Sadio Mané and Graziano Pellè were also detrimental, their talent wasn't replaced and in many games for Koeman their goals saved him from bore draws that this season faced.
Finishing eight probably would be seen by an outsider as a big achievement for Puel, it's just the fact that the Premier League's massive division allowed it to happen.
For the top seven, spending is nothing, taking talent from the smaller clubs is even easier; this resulted in 8th-17th being separated by just six points.
Where Arsenal's 75 points would've got them another second place in 2016, they had to suffer the loss of Champions League this time around in 5th.
All in all, some fans of the Saints should take into count this obvious investment for winning by the bigger teams - at the moment it's not a club able to challenge with the heavy hitters for big names and famous managers.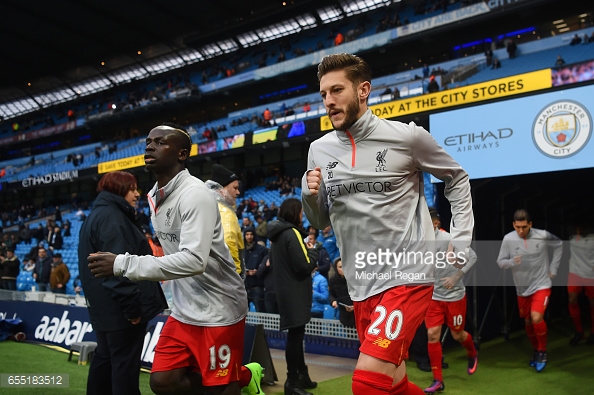 Giving youth a chance
However, what has helped in the development of the club has been Puel's positivity towards youth -- something that Koeman never showed any signs of.
Jake Hesketh saw a chance and took it, scoring against Crystal Palace, Josh Sims came on leaps and bounds and made history when he slipped the ball through for Long at Anfield.
Someone who has been waiting a long time for a start got it in nerve-wrecking circumstance - also in Liverpool - in the form of Stephens.
His performances have been mostly composed and confident, looking like a defender who has seen his fair share of top-level action.
His partner in crime Maya Yoshida has been transformed from a shaky and hard-to-watch centre-back to captain material - worthy of a starting spot.
Alongside him is a player who, despite winning a European Championship in the summer of '16, always had a mistake defensively, however Soares has evolved into a reliable and brilliant full-back.
It's easy to say that Saints' defense became leaky after the devastating injury to Virgil van Dijk, but both Stephens and Yoshida deserve credit -- Puel equally for trusting them.
Europa League shambles
On the flip side, trusting squad players to do the job didn't turn out as planned for Puel in the Europa League.
Being unable to score in any of the three away games was one clanger, but a seemingly winnable game at home to Hapoel was turned into a despondent performance.
It was a lacklustre game, lacking in urgency and for the most part it appeared that Puel's plan was to go for the clean sheet and scurry through to the knockouts.
When Maor Buzaglo's low-drive met the net, a sigh of disappointment rang around clear and despite a late surge, it wasn't enough. Not just the game itself but the campaign wasn't sufficient, if you work hard for an illustrious competition, give it all you have - especially when the league isn't going well, and the cup-fixtures have been handled.
One big absentee from the Europa League was of course then-captain Jose Fonte - a huge fan-favourite and loyal servant.
If you're in Fonte's shoes, having guided your team from the depths of League One to the glossy European fixtures, you'd definitely want to lead your club out at every opportunity.
Instead, West Ham's newest defender saw the bench for the entire time, clearly frustrated he forced a move away during the January transfer window.
But on the outside looking in, it's not just Fonte who appears to be disappointed with the management this year.
Long, Tadić and Ryan Bertrand all looked visibly displeased at different times, but more evidently their patience has warn thin towards the final two months.
All three were perfectly happy with life in Southampton before Puel but just based on body language alone, things aren't that great in terms of squad morale.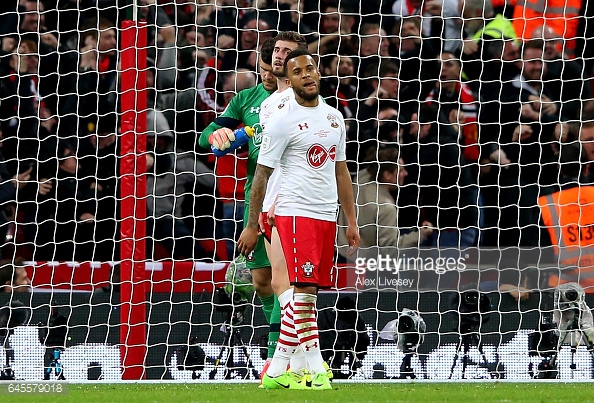 Fans discontent
That same discontent is matched by a growing number of supporters, even the ones who like what Puel has done wouldn't be too dismayed if he were to see the sack.
This is partly down to his personality, his reserved and calm nature is all paying-fans see amongst bad results and boring games -- but there has been signs of passion coming through.
Ultimately in modern football a fan base can decide what happens, their voice is heard over social media more and more and it's not as if the people behind the Southampton accounts don't see this.
Even though there's a lot of flip-flopping in cases of players; Mané was seen as an unreliable winger when he first joined and Yoshida has gone from zero to hero in a matter of months; the distain shown towards Puel hasn't let off at any stage.
Most shockingly the booing during and after home games has to be taken into count for Reed and co.
Board's problems
For the people who make the final decision, it's a risky position, they can either stick with a man under constant scrutiny and see it pay off or get worse and therefore seem unable to make tough decisions.
This is football though, moods change each week and a year of bad football can be forgotten with a couple months of excitement and wins.
After all, there won't be rigorous European fixtures or a wait to adapt to a new system, no real excuses for stale performances.
If they were to fire Puel, the realistic options for his replacement aren't too prosperous and Saints' current state of stability could easily go with him.
Since, if the next manager comes into a team ready to be torn apart again, with a board unable to adequately replace again like they have done in the past, it could spell trouble.
Whatever the case, this is a tough decision, much tougher than the ones wanting Puel gone can imagine.
On one side it has been a difficult-to-watch year filled with disappointment and ravished with injury, scandals and woes.
But it's hard to really look past the clear facts that Puel was handed a weak squad, barely strengthened by the board, facing an impossible task of balancing fan-pleasure and player-fitness.
In two key stages he lost Austin and van Dijk to injury, along with injuries to Soares, Bertrand, Tadić, Rodriguez, Jordy Clasie and Jeremy Pied.
With a full strength squad, a pre-season to seek out players he wants to put into his system, who knows how well Puel could do?
Unfortunately for him it appears to be too late for a second chance; once the doubt settles in amongst the majority of supporters - most of which want the manager gone - it's very tough to earn that trust back and the only way the board can restore trust is by agreeing with them and getting rid.
This will be the most likely solution, which in a way is a shame since a lot of Puel's original principles match what a football club should have.
Using the academy, making use of a squad and playing attractive football is within him, but on this occasion the latter did not come through enough for the man from Castres.