 Reports suggest that Sevilla have reached an agreement with Aston Villa for the signing of Jordan Amavi for a fee of around £6 million.
The signing has not officially been completed yet as the 23-year-old is understood to be undergoing a medical with the club today which he will need to pass before being able to join up with the La Liga side ahead of the upcoming campaign.
An exciting full-back with potential
The sale of Amavi will come as a disappointment to many Villa fans due to his exciting style of play and the fact that he still has a considerable amount of potential due to the fact he is still a young age. However, the club have spent a considerable amount over the last few years and may need this sale to help balance the books and avoid falling foul of Financial Fair Play.
If Amavi does decide to join Sevilla, it will be a decent signing for the Spanish side. His career may not have gone they way he would have wanted so far, but he still has time to get it back on track and reach his full potential. The style of play in Spain may be an ideal environment for Amavi to flourish and show what he is capable of.
The 23-year-old began his career at Nice in Ligue 1 after breaking through their youth academy in 2013. He went on to make 55 appearances for the club during a two-year spell, finding the back of the net four times.
Following his successful spell in France, he was given a chance to test himself in the Premier League as Villa agreed a fee of around £9 million to secure his services. He signed a five-year contract with the club but his time at Villa Park did not get off to the best start. He suffered an anterior cruciate ligament injury early on in his first season and therefore only managed to make 10 appearances in the top flight.
Amavi finally departs Villa Park
He did manage to make 34 appearances for Villa in The Championship this season, in what was ultimately another disappointing campaign for the club. He was often criticised by the club's supporters for his defensive liability but may have been let down by the players around him.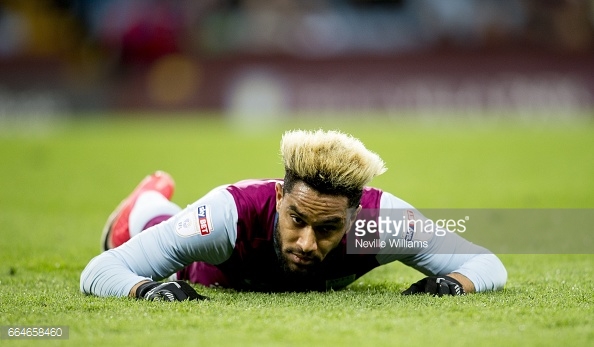 Due to Villa's poor start to last season, there was much speculation about Amavi's future in January. Reports suggested that an unnamed club from China bid £25 million for the defender, which was turned down. There were also rumours that Marseille had put in a bid for the player but this move also did not materialise.
It may be surprising to many that Villa would turn down £25 million in January and accept around £6 million now. However, circumstances can change and Amavi will most likely fancy a move to Sevilla, who finished fourth in La Liga last time out, over a move to China. He will now have a fresh start and the opportunity to really develop as a player.
Villa supporters will be hoping the club have included a couple of clauses in the deal. A sell-on clause could be very valuable to the club in the future if Amavi was to perform well at Sevilla and secure a big money move a couple of years down the line.